When Travel Restrictions Lift, I'm Hopping a 32-Hour Flight to Alaska
(Bloomberg) -- At the moment, all of our plans are on hold. But that doesn't mean we here at Bloomberg Pursuits aren't planning the experiences we'll rush out to enjoy when it's safe to do so. We're sharing our ideas with you in the hopes that they will help inspire you—and we'd love to hear what you are daydreaming about, too. Send us your ideas at daydreams@bloomberg.net, and we'll flesh some of them out for this column.
What do you get when you combine a Jack Black movie, Cold War military intelligence, and a remote island in the Bering Sea? A place cross-assets editor Joanna Ossinger has been daydreaming about since childhood. 
I have early memories of my father pulling out an Alaska yo-yo and, with just a few seemingly effortless moves, getting the two balls swinging around and around in opposite directions. (It was used to train young hunters to use a bola to fling at a running animal.) 
He'd learned the skill during his time in the U.S. Army, stationed on Alaska's St. Lawrence Island near the village of Gambell in the 1950s. On clear days, you can (actually) see Russia from there—about 36 miles to the west—and in the middle of the Cold War, that made it a rather obvious place for America to have a military presence.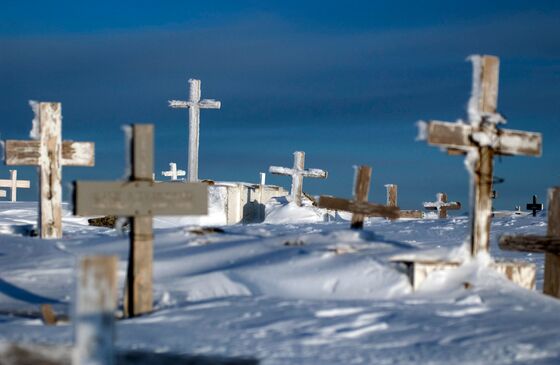 In between monitoring the nearby Soviet planes in the bitter, freezing cold, he would sometimes see hundreds of Arctic foxes pass by, or birds fly through. He'd hike over to such places as the native graveyard or marvel at ivory carvings done by the locals.
I know it's not quite the same today as in my father's stories. The U.S. military is no longer there, and sadly has left a polluted environment behind. Climate change has taken its toll on the ecosystem and the residents' way of life.
Still, as I think about where I'd like to visit once the coronavirus travel restrictions have passed, and St. Lawrence Island keeps coming to mind. What a fascinating experience it would be to see the reality of the place I envisioned as a child from my father's stories.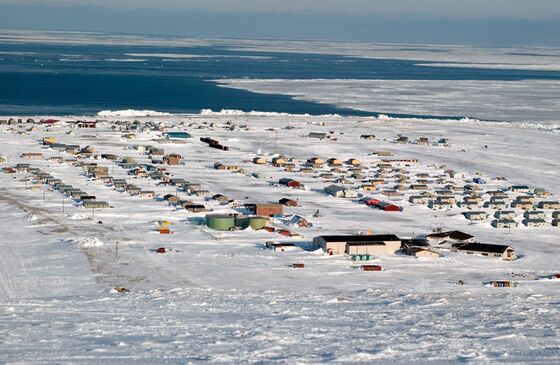 Today, the place is a birders' paradise. It featured in the book The Big Year that was made into the movie with Jack Black, Steve Martin, and Owen Wilson. A Big Year, according to the Audubon Society, is when someone sees lots of different species of birds (the American Birding Association big-year record is 839) within a certain geographic area (a state, a continent, and so forth) in one calendar year—and St. Lawrence Island certainly can help with that. (Because with stay-at-home orders, coronavirus sure doesn't.)
The island hosts about 2.7 million seabirds during nesting season. Early June is particularly amazing, with tens of thousands of birds in the air at any given time, according to Travel Alaska. More than 270 species of birds have been spotted there, according to the American Birding Association—from the Black-legged Kittiwake named for its nasal "ki-ti-waak" callnotes, to an occasional Bohemian Waxwing that can chow on insects in midair.

And I would love to get a window into the culture. The isolated island's 1,400 residents are about 95% Alaska Native or part Alaska Native, according to Travel Alaska. Traditional Yup'ik culture dominates, and many who live there have a subsistence lifestyle based on marine mammals. Most of the residents are bilingual, with Siberian Yup'ik still the first language.
But it would certainly require planning, so what time is better than the present to get started?
For one, this isn't a destination you can easily reach on the spur of the moment. Bering Air tells me that in regular times, it offers 40-minute to 50-minute flights from Nome ($585 round-trip) to either of the two main St. Lawrence Island villages of Gambell or Savoonga, twice a day Monday through Saturday. (Sometimes the flights go to only one of the villages, sometimes both, depending on the traffic, mail, and freight they bear.) The April 15 flight, according to the airline's Twitter feed, which cutely lists pilots by first name, was a "Brandon in a King Air" turboprop. Nome, for the record, is a 90-minute flight from Anchorage, where you'd probably have to fly into from anywhere outside Alaska.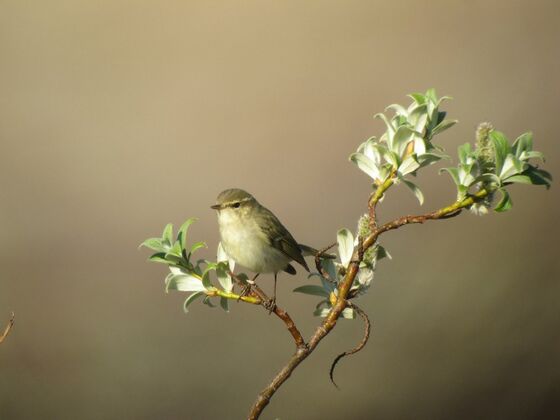 Once there, resources for tourists on the island are very limited—if there are restaurants, I couldn't find them on Google—so if you're going to go, you'll want to come as part of a guided birding tour, says Travel Alaska representative Bri Kelly. A nine-day Wings Birding Tours Worldwide for $5,250 in September, scheduled to coincide with the fall migration period, offers a heady list of potential birds to be seen. The tour uses all-terrain vehicles for transportation, and the Wings website is quick to remind interested viewers that weather and luck can play a big role in how many and which species a particular tour group might see. 
The place where participants on the Wings tours stay, the Sivuqaq Inn ("Sivuqaq" being the Yup'ik name for both the town and the island), is one of the few options for lodging. The writer of a 2013 article in The Atlantic said that when she visited, she slept on the floor of a school's library. A luxury trip this is not—but an adventure, yes!

With such a setup, it does make me wonder: How long would I want to stay? Would the locals like having me there, or find me a nuisance? What would be the best way for me to have the travel experience without being intrusive, given the lack of tourist offerings? These days, it can't hurt to be doubly careful about treading lightly.
But I can't wait for my trip to St. Lawrence Island, to witness the rugged beauty of the landscape and the wildlife my dad saw. And without all the bustle of my usual big-city lifestyle, maybe I could figure out the Alaska yo-yo at last.
While I spend imaginary money on the trip to Alaska, I'm donating real money to the Cornell Lab of Ornithology, which helps protect birds around the world. There's also the Colorado Mountain Club Foundation, which supports research that protects the Rocky Mountains, with which my dad has been heavily involved for much of his life. On the Covid-19 front, it's to World Central Kitchen, which has been providing food to everyone from health-care workers to kids who can't access lunch programs while schools are closed and to people stranded on cruise ships. I've met WCK Founder José Andrés, and I've been to several of his restaurants. He is one amazing person.
Have a daydream of your own? Let us know, and it may feature in a future column. 

For more daydreaming about Alaska, check out: