Tequila and Mezcal Are Over. Here's What to Drink Next
(Bloomberg Businessweek) -- Tequila tends to command plenty of excitement this time of year, though American drinkers don't limit their enthusiasm to Cinco de Mayo: The U.S. imports more of Mexico's national liquor than any other country. Since 2002 the volume of consumption has swelled 158%, according to the Distilled Spirits Council of the U.S., to 20 million 9-liter cases last year. That's a lot of margaritas.
But many Americans have been thirsting for something more. I began exploring smoky mezcal around the start of the last decade, and by the late 2010s I happily watched as the liquid commodity of Oaxaca made its way into the mainstream. Fuller in flavor and less industrial than its tequila counterparts, it seemed custom-built for the connoisseur.
Now, even that once-esoteric liquor runs the risk of becoming passé with newly trending categories of agave distillates you may have never heard of, let alone sipped. They encompass a wide range of flavor profiles, spanning metallic to marzipan, cilantro to smoked meat. Open a few of these bottles, and you'll invigorate your senses while elevating your home bar.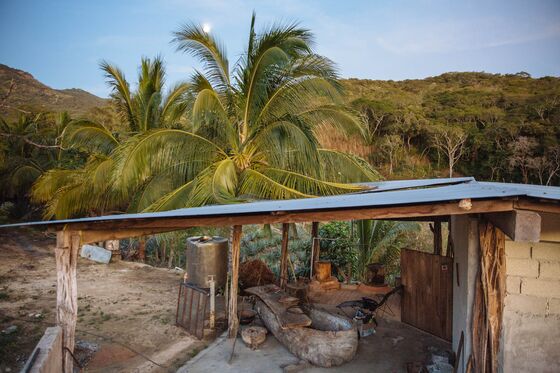 Technically any agave-based spirit—even tequila—is a mezcal. (The name derives from the Nahuatl words metl ixcalli, or "cooked agave.") But like Scotch is to whiskey, or Champagne is to bubbly, a 1994 denominación de origen limits mezcal to specific regions (now nine), though it can come from any variety of the plant. Tequila, granted its DO in '74, can be made only from Agave tequilana Weber var. azul, aka blue agave.
Raicilla, Mexico's newest DO-protected spirit as of June 2019, hails mainly from the southwestern parts of Jalisco, such as Puerto Vallarta, and can exude a slightly salty maritime terroir. The designation is so new, production methods that stretch back centuries are still being codified: Four types of spiky agave (producers are debating if there should be five) are used. Their hearts, or piñas, are roasted in wood-burning clay ovens or sunken pits before spontaneous fermentation in small vats—stone, plastic, or otherwise. Unlike mezcal, which is distilled twice, the resulting liquid is often distilled only once.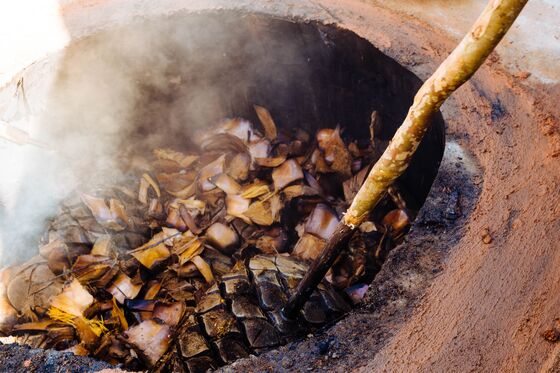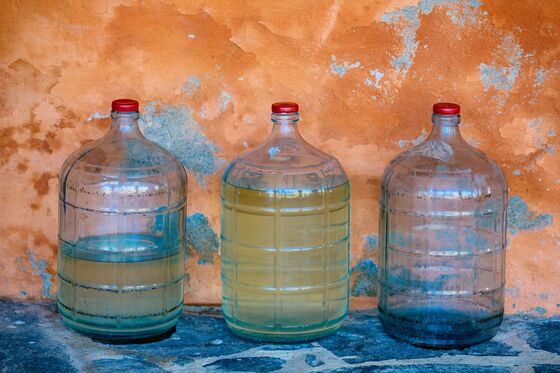 When regulatory bodies solidify the raicilla DO, expect a boom, says Clayton Szczech, an agave spirits specialist in Mexico City: "The region is in close proximity to Guadalajara and its existing large spirits companies." In the meantime, get your hands on Mezonte Raicilla Japo ($170). It's a curiously savory sip with notes of pancetta and cotija cheese and an herb-garden finish. La Venenosa—a brand that has seven expressions, each sourced from a distinct subregion—is more affordable; the black-labeled Sierra Occidental ($65) bristles with citrus, black pepper, and a pronounced acidity.
Bacanora, outlawed as moonshine for much of the 20th century because of a regional prohibition, was granted a DO in 2000. Made from only Agave Pacifica (A. angustifolia) in Sonora, which borders Arizona and the Gulf of California, its desert provenance lends drier, often less smoky notes. (The piñas don't need to be cooked in a pit before pressing; some producers use autoclaves or boilers.) The adventurous will want to seek out complex Rancho Tepua ($65) or Yoowe ($70), which adds a faint salinity to the minty, almost tinny fray.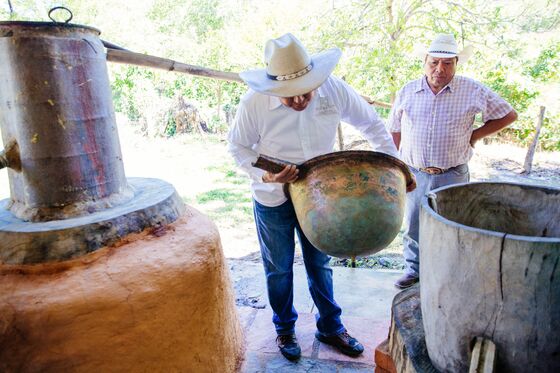 Then there's sotol, which a gringo could be forgiven for thinking is also a mezcal.
"Modern biology has taught us that the sotoles—genus Dasylirion—are not, in fact, agaves," Szczech says of the spindly "desert spoon" shrub. Sotol "can be made from many different species of Dasylirion, and differences in taste between desert and forest can be quite dramatic." Its gentle smoky finish comes from various woods—acacia, mesquite, oak—used to roast the plant in the northern regions of Chihuahua, Durango, and Coahuila. (There are even some unofficial Texan versions.)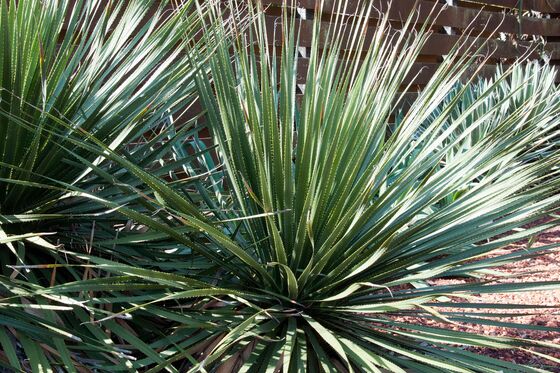 A good start is Fabriquero Sotol Durango ($70), a 90-proof spirit with a full body and an echo of tropical fruit balancing the smoldering notes at its core. When you're ready to dig deeper, grab all three single-species bottles of La Higuera ($35 to $48). Identical production techniques mean you can isolate the discernible differences among sotol varietals by sipping them side by side.
"The wealth of raw material and huge geographical area [of provenance] could make sotol the next big thing," Szczech says. I've tasted hints of cured ham, curdled milk, and campfires in alternating sips. These sorts of flavors are indeed head-scratching to the casual drinker—tasting notes that serve as sensory warning. To any agave enthusiast, however, they read more like a promise than a threat.