A Curry-Crazed Adventure Far Outside India
(Bloomberg) -- At the moment, all of our plans are on hold. But that doesn't mean we here at Bloomberg Pursuits aren't planning the experiences we'll rush out to enjoy when it's safe to do so. We're sharing our ideas with you in the hopes that they will help inspire you—and we'd love to hear what you are daydreaming about, too. Send us your ideas at daydreams@bloomberg.net, and we'll flesh some of them out for this column.
Today's daydream has writer Sarah Khan eating her way through London for the best Indian food she's never had.
"What's your favorite place?" is a question that nearly every new acquaintance asks me the moment they learn I'm a travel writer. Sometimes I tell them about the region that surprised me the most: the Baltics. On other occasions, I might reveal the destination that's most recently left me spellbound. (Currently, that's Tunisia.) If I'm feeling particularly homesick, I talk about Hyderabad, New York, or Cape Town—cities that I've lived in and that hold a special place in my heart.
Or, if I want to baffle them, I take the liberty of transmuting the question altogether: "How about a place I've never been?" I offer, pausing for dramatic effect: "London."
Technically, that's not entirely true. I went to London several times as a child and have vivid memories of attending a Free [Nelson] Mandela rally in Hyde Park with my family—which should give you a sense of how long ago we're talking. I haven't returned in more than 30 years, which is as good as never having been at all. "You've never been to London?" people usually react with widened eyes, suitably incredulous. "Who hasn't been to London?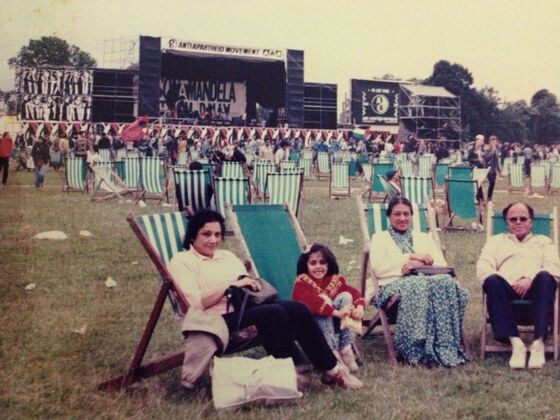 Truth be told, I'm not quite sure how I've managed to sidestep London for this long. The city has always floundered on my "someday list" of places I'm sure I'll get to eventually—perhaps on a layover, or for a friend's wedding—but these perennial spots tend to get less priority in favor of far-flung up-and-comers such as Oman, Namibia, or Bosnia.
Then, in early March, I was sure I'd found my reason to cross the pond: One of my best friends, Fatima, had moved to Kensington. As I searched for flights, I imagined going for a stroll together in Holland Park, paying respects to the Queen at Buckingham Palace, and enjoying what I (and many others) consider to be the most quintessential English dish of all: a proper Indian curry.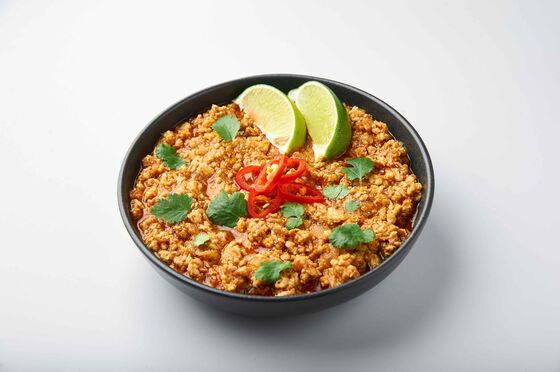 Soul-warming Indian fare—a bowl of butter chicken and rice, or flavorful kheema with a dollop of tangy khatti dal—is my ultimate comfort food. Luckily for me, the circuitous routes taken by garam masala span much of the earth. I've stumbled upon Indian restaurants everywhere, from the Estonian capital of Tallinn to Maun in Botswana. Of course, they're not all good (I've been un-burned by many a bland curry imposter), but I'm fascinated by the radically different permutations that my favorite cuisine has taken as it crisscrossed the globe over hundreds of years. England isn't just an ideal next stop where I can catch up with my old friend and take in iconic sights. It's also one of the best places in the world to eat curry.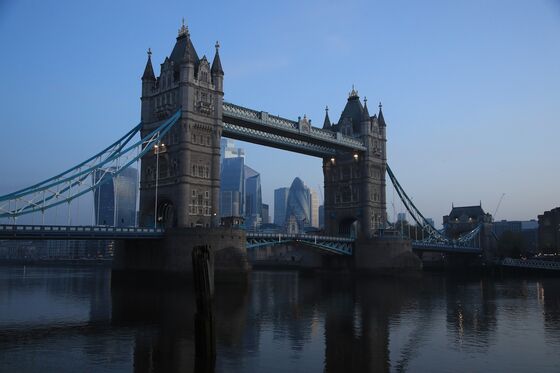 Needless to say, I didn't book the flight, and the last few weeks have shown me just how wrong I was to assume that London would always be there, waiting for me to arrive. Sure, the city still stands, but its museums are closed and its restaurants may never be the same. Watching the pandemic unfold from my Manhattan apartment, where I've been holed up since mid-March, makes me think about travel in an entirely new way. 
The moral? I won't waste a minute. As soon as the world starts inching its way back toward normalcy—right after I've hugged my parents and visited my local coffee shop and ridden the subway a few times, just to remember what it feels like—I'll pack my bags, cross the pond, and bee-line my way to London's best Indian restaurants for unexpected spins on all my comfort food favorites.  
A Bit of History, Old and New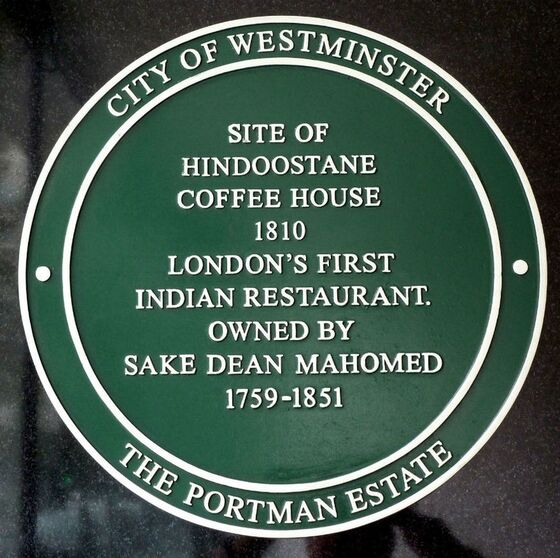 Anyone who's heard of Brick Lane, the tourist-filled street in London's East End that's chockablock with Indian restaurants, knows that Indian food has as much a place in the canon of British cuisine as fish and chips or roast beef with Yorkshire pudding. A quest for spices played a role in England's colonization of India in the 1700s, and soon bland English palates were enlivened with dashes of cumin and pepper.
London's first Indian restaurant, the Hindoostane Coffee House, opened in 1810, serving Indian food and hookah pipes; it lasted only a year, but similar restaurants began to flourish a century later. Chicken tikka masala was even said to have been invented (by accident) in a Glasgow curry house in the 1970s. As the story goes, a chef responded to a customer's complaint of dry chicken by dousing it in tomato soup, much to the diner's delight. By 2001, British foreign secretary Robin Cook was proclaiming it a national dish. And while Indian cuisine has typically represented a ubiquitous but hypercasual slice of city life—the Londoners I know swear their fealty first to their flag, second to their football team, and third to their preferred curry takeout joint—I've watched from afar as British restaurateurs have raised the profile of Indian food over the past few years. 
Now, young, and inventive South Asian chefs and Instagram-savvy designers are creating vibrant spaces that lean on nostalgia and fresh new recipes. And they're rethinking everything. Have you ever had paneer tikka served with charred pineapple or sweet uttapam topped with berries and shrikhand custard? They're both emblematic of this modern Indian movement, as is something called paan madeleine, which infuses flavors of stuffed betelnut leaf after-dinner treats into a dainty French cookie.
Where I'd Eat, What I'd Order
Fatima has already planned my first stop: one of the many branches of Dishoom, of course. Inspired by Mumbai's charmingly cluttered old-world Irani cafés, Dishoom burst onto the London dining scene a decade ago, giving Londoners a hip alternative to their curry standbys and pioneering a wave of new Indian eateries along the way. I've studied the menu enough to know that it's where I want to have my first breakfast in the city, tucking into the Kejriwal eggs on chili cheese toast and an egg naan roll. But I'd have to plan time to return for lunch or dinner (or both!), to try the okra fries and jackfruit biryani. 
The charmingly pretty Jikoni in Marylebone would be the perfect place for a leisurely girls' catchup; the rose-tinted café looks as though its interiors maven raided the warehouses of Jaipur's Anokhi and relieved them of all the pastel-toned blockprinted linens. Jikoni means "kitchen" in Swahili, and the menu charts a culinary course across India, the Middle East, East Africa, and the U.K. Fatima and I would settle into a floral cushion and snack on fusion bites such as prawn-toast scotch eggs, paan madeleines, and caramelized pineapple piña colada pancakes. 
There's a good chance I might fangirl a bit at Darjeeling Express in Soho—chef Asma Khan is a legend, and even had her own episode on Netflix's Chef's Table—before ordering tamarind-laced daal and an apricot pudding known as kubani ka meetha, classics from my hometown of Hyderabad. Khan is a lawyer who turned to the culinary world to recreate rich, soulful home-cooked classics that she struggled to find after moving to the U.K. from Kolkata. Her perseverance and her predominantly female staff have catapulted Darjeeling Express into the highest echelons of London's competitive culinary scene since it opened in 2017.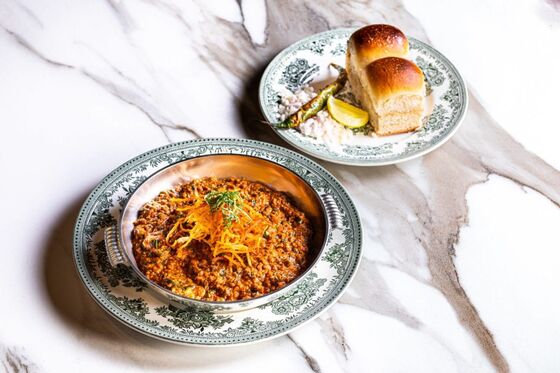 I'd brunch on scrambled duck-egg bhurji with lobster at Michelin-starred Gymkhana, inspired by the colonial-era members clubs of yore, complete with wicker fans and animal busts. Or perhaps I'd opt for the keema naan and spiced green-pea cake with cranberry chutney at Kahani.(To be determined—maybe both!)
Between heftier meals, the munchies would continue: at Soho Wala, where Indian street food takes on an unexpected look in the form of poppadums crusted in garlic and parmesan and momos stuffed with butternut squash, fennel, and lime; at the pastel-swathed confection in Chelsea called Kutir, where chef Rohit Ghai's meticulously plated tandoori morels with lotus stem crisps and truffle quail naan with masala scrambled eggs look like works of art; and at Tamarind Kitchen in Soho, a vintage jewel box where I'd graze on such street-food favorites as pav bhaji and papdi chaat. With whatever space I could muster by then, then would come Soho's industrial-chic Kricket, where the Kerala fried chicken sounds like my kind of KFC. 
Until a food-filled fantasy in London is deemed safe, I'll be supporting my local mosque, the Islamic Center of NYU in New York. In partnership with other organizations, it has thus far raised more than $625,000 to aid people facing financial hardship across the country due to the Covid-19 crisis.
Have a daydream of your own? Let us know, and it may feature in a future column.