The Secret to a Home-Cooked General Tso's Chicken Is in the Glaze
(Bloomberg) -- Editor's Note: As more people are working from home, Bloomberg Pursuits is running a weekly Lunch Break column that highlights a notable recipe from a favorite cookbook and the hack that makes it genius. 
Once upon a time, chefs kept their recipes secret, tucked inside their jackets.
Now you can't get them to stop sharing recipes. In April, the Michelin Guide induced top-rated cooks, from Massimo Bottura to Eric Ripert and Ferran Adrià, to offer instructions for their go-to dishes at home, all via social media. The #michelinguideathome was intended to help stuck-at-home foodies find new avenues, beyond banana bread, for their culinary energy .
A new cookbook expands the mantra of thinking like a professional chef in your home kitchen. Dan Kluger is a veteran of some of New York's most popular restaurants: Union Square Café, Tabla, and ABC Kitchen. In 2017, he opened his own restaurant, Loring Place, where he offers a wide array of deceptively simple, addictive dishes such as crispy squash fries with lemon-parmesan aioli, a Sicilian-style grandma pizza, and grilled lamb rib chops.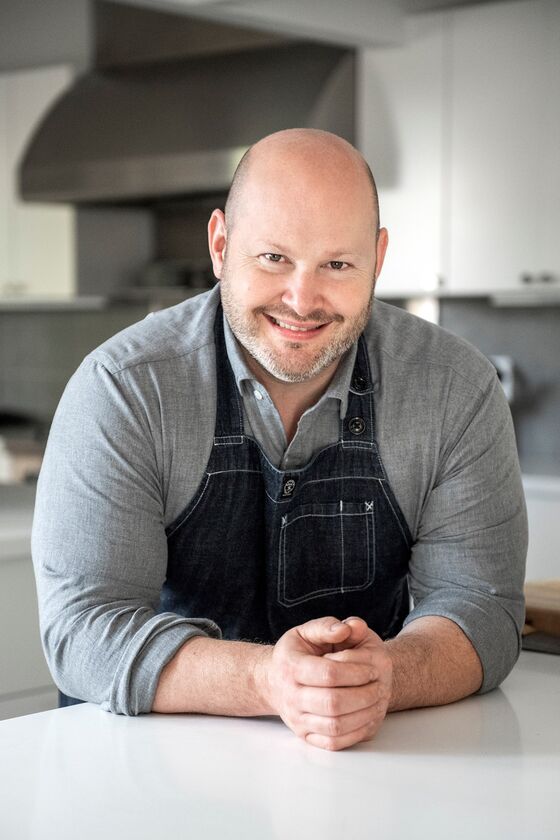 In Chasing Flavor: Techniques and Recipes to Cook Fearlessly, written with Nick Fauchald (Houghton Mifflin Harcourt; $35), the James Beard award-winning chef reveals recipes for all his bestsellers, such as grandma pie and squash fries. But beyond those valuable recipes, Kluger wants to teach home cooks to get into the mindset of professionals and consider such elements as texture part of a dish.
The versatility of a dish's various parts is important. For instance, the lemon cheese aioli that accompanies his squash fries is excellent as a crudité dip or as a sauce for fish and pasta. "I wanted to call the book, 'The Payoff,'" says Kluger of the mix-and-match adaptability of the 190 recipes his book contains.
Consider it an updated version of the seminal Think Like a Chef, by Tom Colicchio, the 1997 volume from the Top Chef judge and restaurant advocate who taught people to think about what they got out of roasting a tomato and all the ways it could be used in meals. "This book is meant to inspire a whole new level of confidence," says Kluger, whose patient approach would make him an outstanding cooking school instructor if he were to move out of restaurants.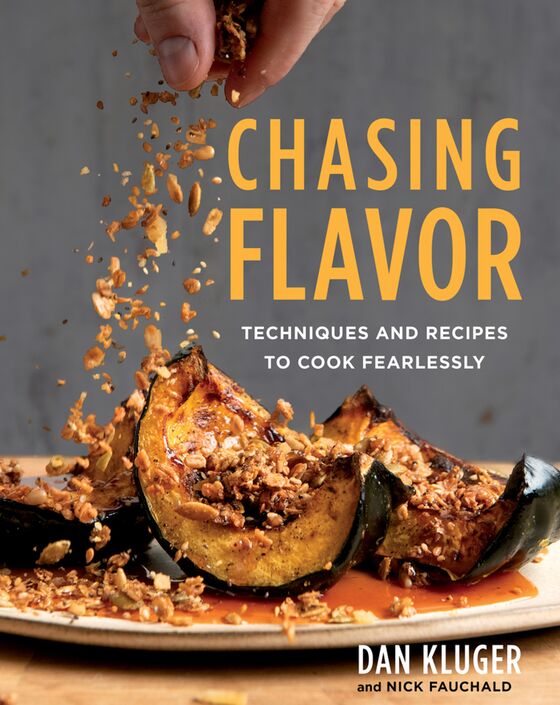 One recipe that highlights Kluger's mindset is chicken nuggets with maple chile glaze. At Loring Place, he serves the fried bites with celery root puree and housemade pickled radishes; the result contrasts crunches against a creamy vegetable backdrop. Kluger realized while fine-tuning the chicken nuggets recipe, that it had an uncanny resemblance to a Chinese takeout favorite, General Tso's chicken.
Kluger landed on this sweet and hot version as he was testing glazes and trying to use up chiles he had on hand. His chicken nuggets are terrific little crispy bites that cook quickly and are then bathed in a maple syrup glaze studded with multiple kinds of chiles. Eat them hot—like General Tso's chicken, they don't like to be reheated. 
The following recipe is adapted from Chasing Flavor by Dan Kluger. Testers note: Besides switching out the celery root for rice, the following recipe changes the original recipe by calling for pure chile powder. If you want to think like Kluger, buy dried ancho and pasilla chiles, toast them, and then grind them up.
Chicken Nuggets with Maple-Chile Glaze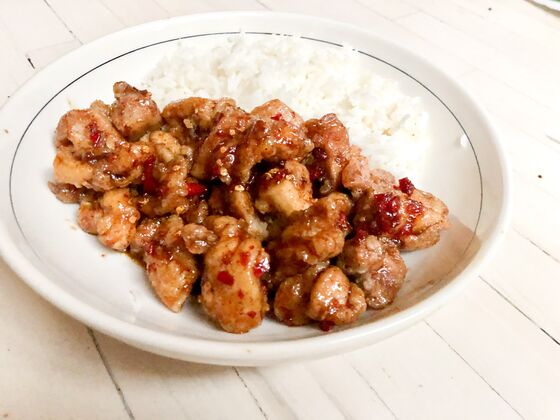 1 tbsp. pure Chile powder, preferably a mix of ancho and pasilla (see note)
½ cup maple syrup
½ cup fresh lime juice
Kosher salt
1 red finger chile, seeded and finely chopped (about 2 tbsp)
2 tsp. red pepper flakes
Vegetable or canola oil, for frying
1 lb. boneless, skin-on chicken thighs (about 6 thighs), cut into 2-inch pieces
½ cup cornstarch
¼ tsp. baking powder
Chopped cilantro (optional)
Cooked rice, for serving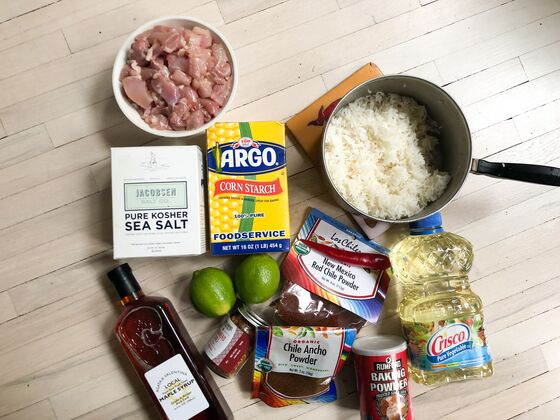 In a small saucepan, combine the chile powder, maple syrup, lime juice, and 1 teaspoon salt. Bring to a boil and reduce by half, until thickened to the texture of the maple syrup. Add the finger chile and red pepper flakes, and let cool completely. 
In a medium saucepan, heat 2 inches of oil to 360F. (If you don't have a deep-fry thermometer, add a popcorn kernel to the oil; it will pop at around 360.) Meanwhile, in a shallow bowl, whisk together the cornstarch, baking powder, and 1 teaspoon salt. Toss the chicken pieces in the cornstarch mixture, shaking off any excess, and transfer to a baking sheet. Working in batches so you don't crowd the pieces in the pan, fry the chicken until golden brown and cooked through, 2 to 3 minutes. Transfer the chicken to a bowl, and immediately toss with the maple-chile glaze until well coated. Garnish with cilantro, if desired, and serve with rice.
Note: Pure chile powder is available at most specialty food markets, or it can be made by grinding dried chiles in a spice grinder. Do not use chili powder, which is flavored with spices such as cumin.