Liquor Brands Stir Up Support for a Shaken Bartending Community
(Bloomberg) -- It's been a little more than two weeks since anyone has bellied up to the bar at Paper Plane in San Jose. At the time it closed, the Silicon Valley bar had a menu that riffed on local tech firms: One drink, called PenPals, featured a depiction of the PayPal logo.
Like at thousands of other bars shut down in the name of social distancing, its staff is in crisis, both financial and psychological, and its future is uncertain. "As bartenders, as hospitality professionals, we literally live to serve," says co-owner Mary Palac. "Not being able to do that for weeks now has been really disheartening. Aside from the obvious financial burden, we are also dealing with emotional and mental burdens."
The financial burden, at least, has started to lift as liquor companies step up with six- and seven-figure donations. Patrón Tequila has divided a $1 million donation among Children of Restaurant Employees (CORE), which has supported hospitality workers with grants in the event of disaster and injuries since 2004, the James Beard Foundation's Food & Beverage Industry Relief Fund, and Another Round, Another Rally, which supports bartenders with emergency aid and professional development grants. On Monday, March 30, Campari America also announced a donation of $1 million to Another Round, Another Rally.
Jameson Whiskey donated $500,000 to the United States Bartenders Guild's Emergency Assistance Fund, which has raised almost $5 million so far. (Notably, you don't need to be a USBG member to apply for aid, says Kyle McHugh, its president and chairman of the board.) Beam Suntory Inc., with liquor distributor Southern Glazer's, has pledged $1 million to the Guild and the Restaurant Workers' Community Foundation (RWCF). Tito's Vodka has made a $2 million aid commitment, with $1 million being divided immediately among CORE, the USBG Foundation, World Central Kitchen, and Southern Smoke Foundation, the aid group co-founded by Houston chef Chris Shepherd.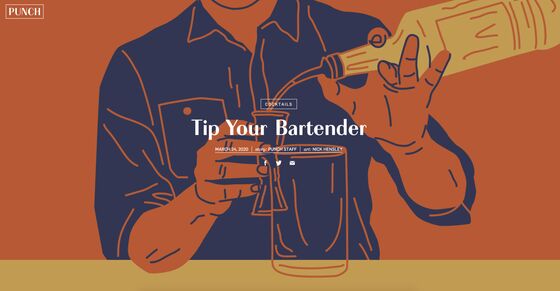 While the big-dollar donations garner headlines, a new initiative called Tip Your Bartender which debuted Monday, March 30, is helping with the emotional burden. It's a collaborative effort by Bacardi Ltd., the RWCF, and Punch, an online magazine with a focus on wine, spirits, and beer. Every weekday at 5 p.m. Eastern time—happy hour—a different bartending team will share recipes for signature cocktails live on the @punch_drink Instagram feed. 
Each team will receive $1,000, and viewers can "tip" them via Venmo. Bacardi will match those contributions dollar-for-dollar in support of the RWCF. Bacardi's total contributions to this initiative are expected to top $200,000, a small piece of the $3 million the brand expects to spend on relief efforts.
Mary Palac and Patrick Braga from Paper Plane kicked off the program, which runs through June 8. "The actual chance to get some funds to our teammates literally jump-started my life," Palac says, and adds that the chance to interact, even if it's just over Instagram, is important, too. "We definitely miss putting on the show we did every night at Paper Plane."
But it's not just multinationals making an effort says Marlowe Johnson, beverage director for the Flowers of Vietnam restaurant in Detroit. He cites a program announced last week by Great Lakes Wine & Spirits, a statewide distributor that plans to spend $250,000 "coordinating with restaurants around the state to have them put together meals that can be sent home with employees after their shifts," according to a press release. 
Aid from the spirits industry is also happening in smaller ways. Morgan Weber, co-owner and beverage director of Houston restaurant group Agricole Hospitality, says: "Pierre Ferrand has been amazing. They're dropping off minis of gin and orange curaçao, dropping off a bunch of disposable cocktail bags for the cocktail kits that are legal in Texas (mixed drinks to go still aren't legal here)." The brand donating the ingredients and supplies means that the cocktail kits become almost all profit.
Meanwhile, Maker's Mark has been supporting the Lee Initiative, started by Lindsey Ofcacek and chef Edward Lee of Louisville three and a half years ago with a focus on mentorship programs for young and female chefs and hospitality professionals. Since the pandemic's rise, the organization has begun the Restaurant Workers Relief Program, which has turned restaurants in 14 cities—from Olmsted in Brooklyn, N.Y., to Salare in Seattle—into relief centers for furloughed hospitality workers. Although it declined to release a dollar amount from Maker's Mark, Ofcacek says it's "enough seed funding for each location to open, serve 250 meals a day, and provide basic necessities" like diapers, formula and paper goods.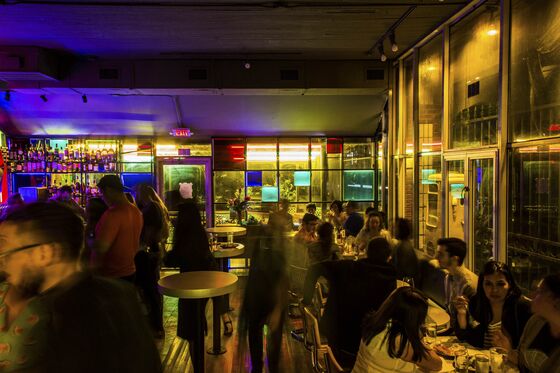 But at a time when the need is so vast, there are debates about how much help is enough and whether it's going where it needs to go. Bobby Heugel, who owns a half-dozen bars and restaurants around Houston, including the OKRA Charity Saloon, a nonprofit that's donated $1.3 million to local causes since 2012, put some of the million-dollar donations in context in a March 22 post on Instagram. It read, in part: "This has to be an initial contribution, right? And others just haven't acted yet?" According to his calculations, Patrón's donation was equal to the sale of about 22,250 bottles. "Patrón produced the equivalent of that just under 3x daily in 2018," he went on, "when it sold … for $5.1 billion."
"That post started a lot of conversations between bartenders," Johnson says. "You don't even need to have access to that kind of data to know that the donations are just a drop in the bucket."
When asked if they had any response to Heugel's post, Patron released a statement noting that parent company Bacardi Limited had donated $3 million, not including the $1 million pledge from Patrón, "for financial relief and other support to help the people on the frontlines of our business during this unimaginable time." Other programs will be launched soon, the company said.
While Heugel, Johnson, and Palac appreciate the generosity of the big players, they hold out hope that aid dollars will be followed by support for systemic change, which might make the need for these kinds of fundraisers less pressing in the future. "While I truly appreciate the generous efforts of so many big brands," Palac concluded, "and I do hope more continue to contribute in big ways, what I believe we need now as an industry is a unified voice."