The Unlikely Rise of the Trumps and Kushners
(Bloomberg) -- Americans have always been conflicted about political dynasties.
The U.S. was born as a rebellion against monarchy and developed a vibrant mythology of rugged individualism and self-made success. Yet voters have often handed power to leaders famous for their lineage and family wealth—from the Adamses and Kennedys to the Rockefellers, Daleys, and Bushes.
The rise of President Donald Trump has vaulted two unlikely surnames into that rarefied realm, his own and that of Jared Kushner, his son-in-law and senior White House adviser. In American Oligarchs (W.W. Norton, $30), public radio reporter Andrea Bernstein traces the histories of both the Trumps and the Kushners, seeking to explain how the offspring of two immigrant families joined together to reach the pinnacle of power despite their troubled pasts.
So much has been written about (and tweeted by) Trump since he's taken office that his administration's flippant approach to ethical norms is by now widely known. By building American Oligarchs around the Kushner and Trump family narratives, Bernstein offers readers a fresh perspective on how that attitude evolved—and its implications for American democracy. The Trumps and the Kushners may have taken advantage of the system, Bernstein argues, but it was American society and its political leaders who failed to defend it.
To those of us who have spent years following and covering the intrigues of the Kushners and Trumps, it offers a reminder that a relatively recent assortment of federal policy changes allowed the families to flourish: repeated tax cuts for the wealthy, especially in the real estate business; a retreat from campaign finance reform; and the de facto decriminalization of many white-collar crimes. Readers who follow the news more casually will also find the epic family tales a compelling way to understand the myriad deals and ambitions that define the Kushners and Trumps.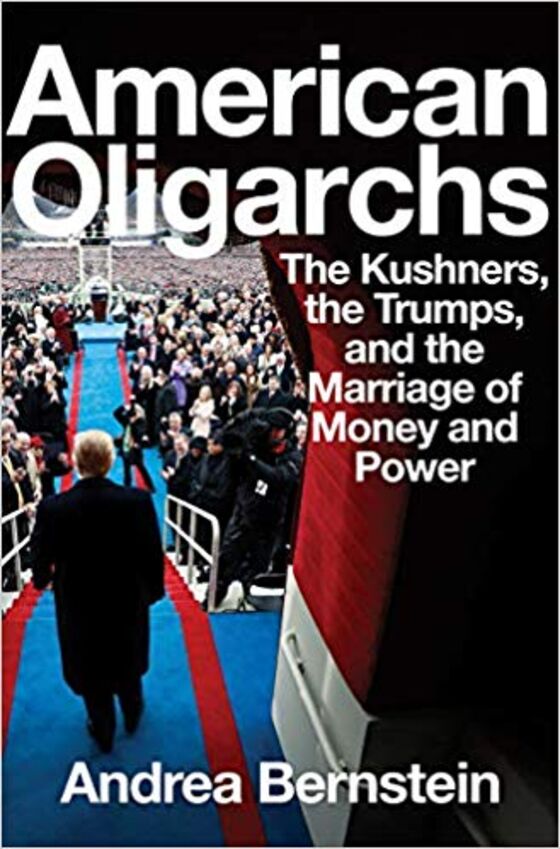 Despite the two families' contrasting backgrounds—Trump's grandfather came from Germany in the 1880s because he felt constrained by its inheritance laws, while Kushner's grandparents led a daring escape from the Nazis in Belarus during the Holocaust—both made their way to the real estate business in metropolitan New York. They prospered in part from federal housing subsidies. They also learned the unwritten rules of the American political game, at a time when loosening campaign finance laws made it easier to buy influence with big money.
Charles Kushner, Jared's father, gave so much to Democrats in 2000–2001 that New Jersey's then-Governor Jim McGreevey nominated him for chairman of the Port Authority of New York and New Jersey, an infrastructure and development agency with a budget larger than some states.
(Before he could take the position, Charles Kushner was prosecuted, and ultimately sent to prison, for hiring a prostitute to seduce his brother-in-law and having a videotape of the encounter sent to his sister.)
The Trumps have also had brushes with the law. American Oligarchs expands on a story Bernstein broke in 2017, in a joint report by ProPublica and the New Yorker, about the Manhattan District Attorney Cy Vance's decision not to prosecute Ivanka Trump and Donald Trump Jr. on felony fraud charges. The Trump children had been accused of misleading investors about the financial details of the Trump SoHo building. But after a 2012 meeting with Trump's lawyer Marc Kasowitz, who later became one of Vance's biggest campaign donors, Vance declined to pursue the case. (Vance has said the donations played no role in his decision and he was convinced by the investors that it was not worth pursuing.)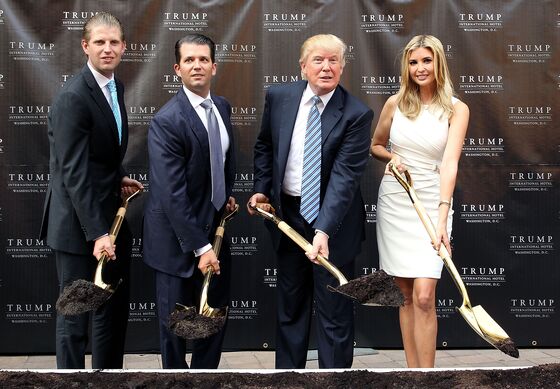 The book paints a colorful portrait of the wedding that merged the Kushner and Trump families, their initial uneasiness, and their search for common ground.
After the Kushners made their first ill-advised foray into Manhattan, overpaying for 666 Fifth Avenue just before the market crashed in 2008, Trump helped them avoid bankruptcy in 2011 by steering investors their way. A few years later, when Trump University was being investigated for fraud by New York Attorney General Eric Schneiderman, Jared Kushner's newspaper, the New York Observer, ran a biting 7,000-word piece on Schneiderman.
Once Trump entered the presidential race in 2015, Jared emerged as one of his most trusted advisers. Kushner managed the campaign's digital operations, and attended the infamous Trump Tower meeting where Russians offered to provide damaging information about Hillary Clinton. During the transition, he met with Russian Ambassador Sergey Kislyak as well as Sergei Gorkov, head of Russia's state-controlled VEB Bank.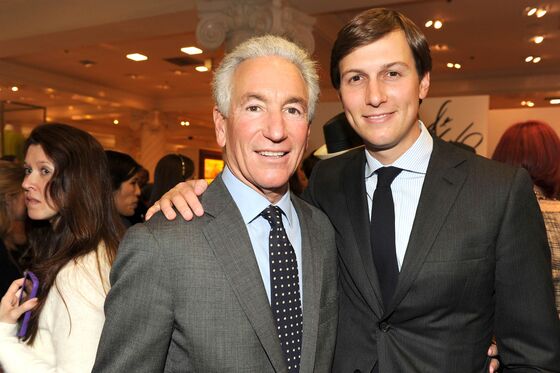 Trump rewarded Kushner's loyalty by giving him expansive power in the White House: from Middle East peace to digital innovation to the border wall. As Jared's political portfolio has expanded, the Kushner family's businesses have attracted foreign capital from investors who once shunned them, including the sovereign wealth funds of Saudi Arabia, Qatar, and the United Arab Emirates. Trump's family properties, meanwhile, have raked in tens of millions from influence seekers since he took office.
That blurring of the boundaries between public policy and private business has made Trump's administration uniquely polarizing and Kushner among its most disparaged figures.
Yet here, too, public sentiment is deeply divided.
Trump has been impeached by the House of Representatives, and his low public approval ratings have buoyed the hopes of Democrats hoping to thwart his reelection bid. Still, Bernstein cautions that the Kushner and Trump families "will do everything possible to lock us in for the foreseeable future." Trump's appeal to his fervent base is strong enough that he's widely expected to prevail at his upcoming impeachment trial in the Republican-held Senate. Many consider him a good bet to win a second term.
And just this month, a poll of Republican voters was released, indicating the party's preferences in the 2024 presidential race. Two of the top four picks were Donald Trump Jr. and Ivanka.