A Table Sized for a Single Drink Is the Home Upgrade You Need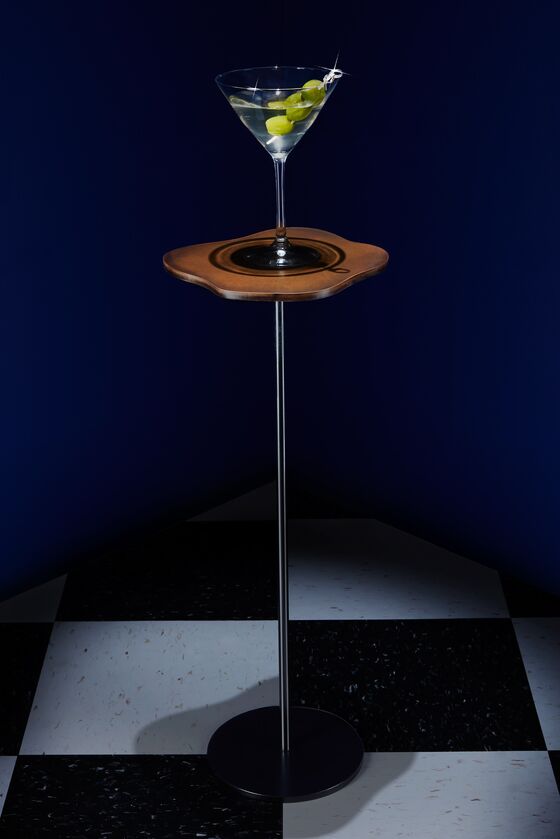 (Bloomberg Businessweek) -- At a mere 9 inches across, the Lily table looks like it might be missing an extra section or two. But welcome to the world of drink tables. Popularized in the 1920s, when people began entertaining at home more often, these small surfaces are just big enough for one cocktail—­maybe two.
Prized for its portability, the drink table has made a comeback in recent years as interest in decorating has grown and home sizes have shrunk. "There's a high demand for small-space solutions, particularly for flexible items that make a big impact visually and functionally," says Jeff Hannoosh, vice president for design at West Elm. The company introduced its bestselling Martini table in 2009 and has since added almost a dozen other styles.
Even those with plenty of room are embracing the diminutive item. Many clients of San Francisco interior designer Lauren Geremia are tech CEOs who had increasingly been interested in entertaining at home. "We've been working on a lot of residential bars, wine rooms, and seating vignettes featuring drink tables," she says.
Designer Kelly Wearstler placed one on either side of the door to a client's walk-in bar on Manhattan's Upper East Side. "I see them as destination points for guests to gather," she says.
Of course, we aren't entertaining much these days, but the drink table is useful in a pandemic, too. It fits in tight corners where bigger side tables aren't within arm's reach, so there's no need to stretch for your phone or coffee while working from the sofa.
"Drink tables are incredibly useful because they're so easy to pick up," says London designer Tom Faulkner, who was inspired by the shape of lily pads to create his Lily table. It can come topped in copper ($1,370, as shown), marble, or brightly colored Venetian glass to give rooms a more textured glow.
Faulkner has found an almost endless list of uses for it. "My mum has four for her bridge parties," he says. "I keep one next to my bathtub."
Table for One? Look No Further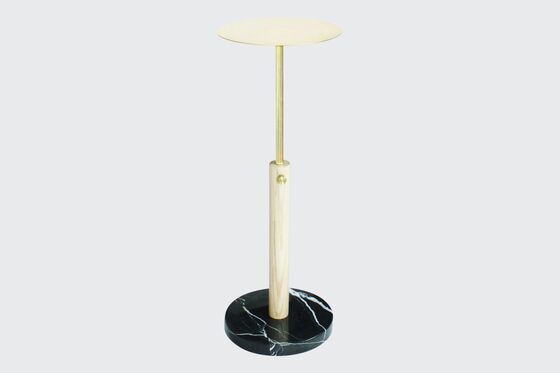 WorkOf's Collins drink table is adjustable, from 19 to 22 inches high. It's made from solid wood and satin brass with a weighted marble base that's available in black or white. The table's diameter runs 8 inches—maybe enough to hold two Tom Collins. $300
The C-shaped base is key for West Elm's Murray table. It slips easily beneath sofas and chairs to maximize floor space. At nearly 28 inches tall, it'll accentuate the metal top and stem in an antique brass finish and solid marble base. $100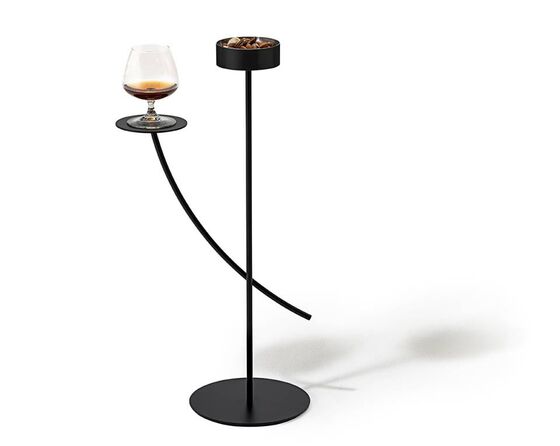 Designed by Leonardo Talarico in 2019, the Vizio cup holder appears to hover in mid-air. And it comes with a bowl for cashews and pecans, too. Price on request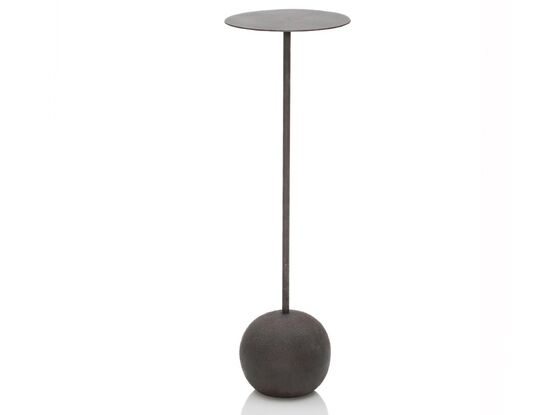 The Union Home Cannon drinks table is 24 inches tall, but it's the circular base in steel that gives this one a hefty payoff. $169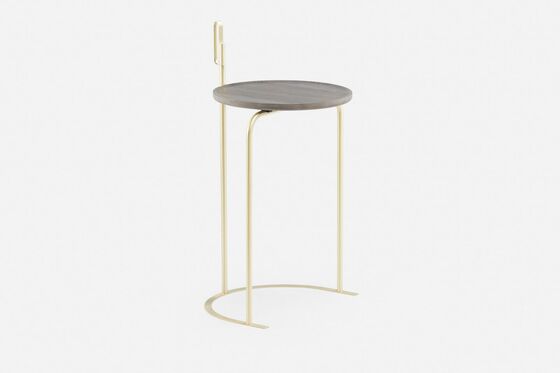 Designers Neri & Hu created the Handle table for De La Espada to be a flexible and portable object—whether a small working desk by the sofa or as a small side table for a lounge chair. The lightweight brass frame can be picked up with just one hand. $1,255