How To Lie, Cheat, and Steal: Insights from Adam McKay's New Show About Money
(Bloomberg) -- This Giant Beast That Is the Global Economy, the new documentary series now available on Amazon Prime, takes viewers to some surprising spots: a wave-battered rock in the Atlantic, where two Spaniards struggle to forage gooseneck barnacles for restaurants; a Czech monastery decorated with 60,000 skulls; a resort in Phuket, Thailand, where host Kal Penn sits down for champagne and a pedicure.
Executive produced by Adam McKay, whose film Vice was nominated for Best Picture at the 2019 Academy Awards, the eight-part series aims to please, and not just with exotic locations. Penn goofs around on camera, tossing off bad jokes about sex and death as he roams the planet. One recurring image shows him stepping out of a private jet that turns out to be a kid-sized plane on a ladder at a playground.
Think of it as a mashup of 60 Minutes and the Harold & Kumar stoner comedy movies that started Penn's career. McKay seems to have decided to split the difference between the moral fervor of The Big Short with the bro humor of his early film, Anchorman—whose star, Will Ferrell, is also an executive producer here.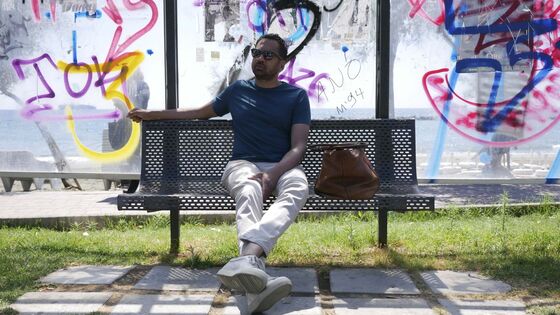 McKay takes a goofier approach than he did in The Big Short. Instead of Margot Robbie in a bubble bath elegantly explaining subprime mortgages, he uses broad comedy skits on deliberately fake-looking sets to explain, for instance, how the value of a human life is quantified (starring Zach Galifianakis), the many varieties of corruption (with Mary Steenburgen), and a primer on abusive monopolists with Saturday Night Live alum Sasheer Zamata.
As host, Kal Penn embodies the series' slacker esthetic. He always looks as if he just got out of bed. He's a smart guy—he interrupted his acting career to serve as President Obama's associate director of public engagement—but he behaves on camera as if each interview is a stunning surprise.
The upside of this crowd-pleasing approach is that there's never a dull moment. The episodes are packed with intelligent, thought-provoking material, even for the finance nerds who read Bloomberg News stories. The downside is that at times it's hard to tell if the jokes are in the service of the news subject or vice-versa. Businesspeople may find it too cynical; the series barely touches on the biggest economic story of all, which is the amazing advance of technology and the rise in living standards over most of the planet during the past two centuries.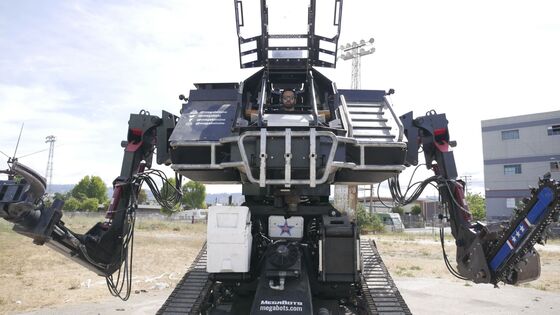 The show is bottom-up in the sense that it uses small, local details to illustrate larger, global truths. He travels to a barter market in Oviedo, Spain, for instance, to show the usefulness of money. (He is paid for something in the form of a plant that he can't unload on anyone else.)
It's also bottom-up in that it devotes most of its minutes to the dark side of the global economy. There are partially overlapping episodes on corruption and counterfeiting, as well as one in which Penn tries to learn how to launder money. In another, he seeks to find out if "dickness"—that is, the quality of acting like a dick—is a character trait that helps you amass huge sums of money. Or, as he puts it: Are rich people dicks or do dicks get rich?
The best episode, though, is the newsiest one, which tracks the risk that South American leaf blight poses to the global rubber crop. Natural rubber is used in everything from airplane tires to baby bottles; for many purposes, there is no adequate synthetic replacement. The episode explores how the rubber trees of Asia and Africa are vulnerable to blight spreading from the Americas because they have been cultivated to be genetically identical. From there, it goes on to show how the international commodity markets have kept rubber prices low, despite this lurking danger.
But since this isn't 60 Minutes, there are also condom jokes and an explanation of how the futures market works by All About That Bass singer Meghan Trainor.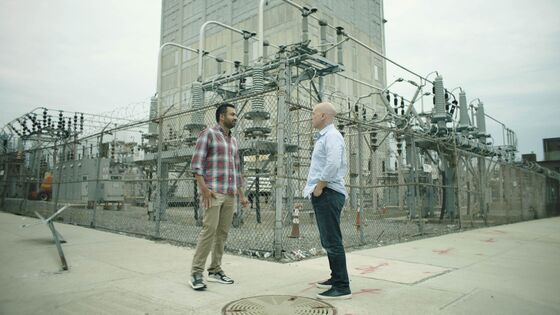 The artificial intelligence episode is strong, too. Penn asks a group of volunteers in San Francisco to try to reach consensus on ethical rules for driverless cars. When they are given eight choices regarding whom the car should hit if it has to hit someone (a generic pregnant woman, for example), you can hear the gasps when they settle on a boy as the sacrificial victim.
Yet, it's not clear what, if anything, the eight episodes are supposed to add up to. The tone is mildly cynical, but there's no ideology apparent. Penn told the website IndieWire that he was playing a character and doesn't believe everything he said on camera. At one point in Episode 2, he says that dickish behavior can benefit society as a whole. "I definitely don't believe that," he told the website. "I don't believe that that's true in a million years. But that's the difference between me and the character of 'Kal Penn.'"
Even if you don't care what "Kal Penn"—the character or the man—thinks about global capitalism, he provides plenty of material in this visually lush series that's just plain interesting. And if big ideas aren't your thing, there are also killer robots! And a monster truck rally! And an interview with the makers of Sharknado!