The Vespa That Communism Built, Revived as an Electric Scooter
(Bloomberg Businessweek) -- Less than a year after V-E Day, the Italian fighter plane maker Piaggio introduced a Jet Age-inspired motorbike that quickly won accolades for its cool design and twitchy engine. It was called the Vespa, or "wasp," and it was a hit in Europe well before Roman Holiday made it a Hollywood icon.
About a decade later, across the Iron Curtain, a motorcycle manufacturer in Czechoslovakia came up with communism's answer to the fast-­growing scooter phenomenon: the Cezeta. The intent was to create a streamlined design like the Vespa's, but the bike's squat profile and porcine snout earned it the nickname prase, or "pig."
The Cezeta was produced only from 1957 to 1964, as communist central planners deemed it too frivolous to ply the byways of the budding workers' paradise. Only a few hundred of the originals remain roadworthy.
"I saw one and was attracted immediately," says Neil Eamonn Smith, founder of a group that's reviving them. His Prague-based company is churning out Cezetas, though with an electric powertrain and starting at a decidedly ­un-communist €10,000 ($11,600). "It's very eccentric, unexpected."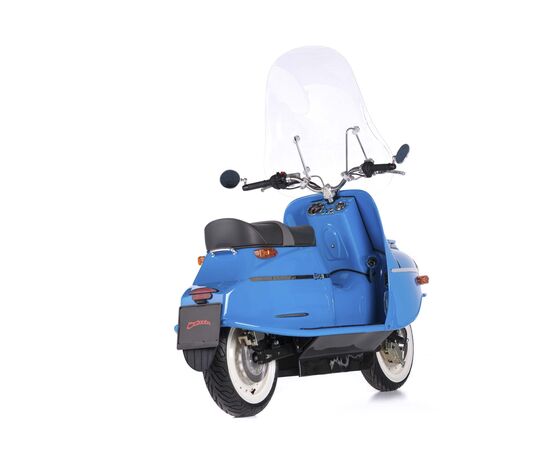 Smith, an Englishman who's spent two decades in Prague, repaired his first Cezeta in his barn and soon ended up needing a half dozen to provide the parts necessary to keep just one or two running. The hassles spurred him to rebuild a vintage Cezeta as an electric. Once he had a working prototype, he made a discovery: The original manufacturer went bankrupt after 1989, and the company that bought its assets didn't claim rights to the design or the Cezeta name.
Smith registered the brand himself, and last year he opened a factory outside Prague where he can make 10 bikes a month, which will climb to roughly 25 in January. He has contracts to sell almost 50 scooters and has delivered about two dozen to customers. Next year he aims to start selling his bikes in the U.S., starting in California, Florida, and Texas.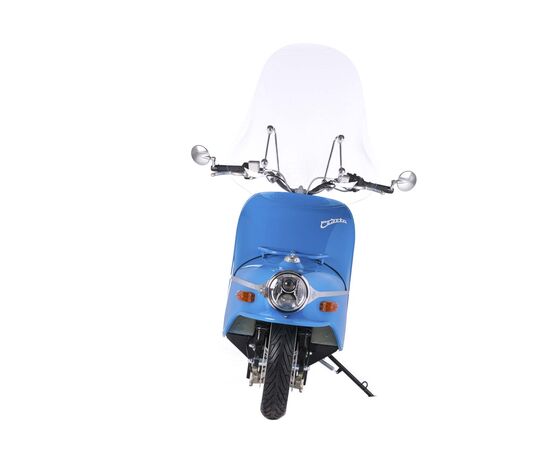 The vehicle fits into the category of "so ugly it's beautiful." At 2 meters (6 feet 6 inches) in length, the Cezeta has a ­longer wheelbase than most scooters, giving it a stable ride. The original design also included a hump between the driver's legs, which provided Smith with a low-slung spot to put the 65-pound battery. While it's not hard to find Chinese-made electric scooters for around $2,000, the Cezeta's speed and size put it into a higher class. One rival will be BMW's C Evolution, which costs about $2,000 to $3,000 more but comes backed by BMW's reputation and global resources.
Still, Smith thinks his scooter belongs in a class of its own. "It's cool, it's Czech, it's rare," he says. "We have an interesting history to sell." We'll find out how interesting soon enough: Vespa will release its own e-scooter in October.
Motor: 11kW/15hp
Top Speed: 75 mph
Range: 100 miles
Price: $11,600
To contact the editor responsible for this story: James Gaddy at jgaddy@bloomberg.net