Dubai Ruler Goes on Spending Spree at U.S. Thoroughbred Auction
(Bloomberg) -- The ruler of Dubai, Sheikh Mohammed bin Rashid Al Maktoum, reappeared this week at the world's biggest thoroughbred auction in Lexington, Kentucky, after a decade-long hiatus.
And he wasted little time in throwing around the kind of cash that made him the king of the racehorse market for years. OK, so maybe he hasn't quite been splurging like he used to before the global financial crisis rocked Dubai's economy and forced him to curtail his free-spending ways, but still, the bill ran up fast.
After day one of the auction at Keeneland Association, he had spent $6.9 million. By the end of day four, the tab had swelled to $18.9 million. That was enough to score him 22 yearling thoroughbreds. One of those is a son of American Pharoah, the 2015 Triple Crown winner, that set him back a cool $2.2 million. Five others also carried price tags above $1 million.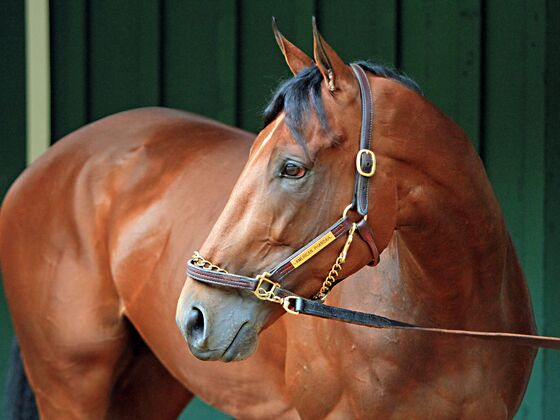 All of which has made Sheikh Mohammed by far the biggest buyer at the auction. The runner-up? His brother, of course, Sheikh Hamdan bin Rashid Al Maktoum. He's spent $12.3 million so far on 19 horses.
The sale resumes Saturday after a one-day break and runs through Sept. 23.