RH CEO Explains His $50 Million Bet on New Flagship
(Bloomberg) -- Gary Friedman, chief executive officer of RH (formerly Restoration Hardware), is betting big on New York—and on brick-and-mortar retailing. That's 90,000-square-feet big. That's the size of the RH Gallery that opened its doors to the public on Friday in the former location of Pastis restaurant where Little West 12th Street, Ninth Avenue, and Gansevoort Street intersect in lower Manhattan's Meatpacking District. The store showcases the brand's full complement of offerings.
The immense project, the 19th and largest footprint thus far for the Corte Madera, Calif.-based furniture retailer, took five years to complete at a cost of $50 million. Friedman says the location is expected to produce $100 million in annual sales once it's up to speed.
Friedman is adamant in opposing the notion that physical retailing is dying due to e-commerce, and he has no interest in the "follow the herd" mentality that focuses online while allowing retail and catalog arms to wither.  "There's been a lack of capital allocation and investment into physical retailing," he tells Bloomberg. "It's just rotted and died. Anything that you don't invest in will atrophy."
The CEO says all three retail arms—catalog, physical stores, and online—are essential to RH. "The web is the most democratic channel there is," he explains, "but it's hard to differentiate online, and you have to click 10,000 times to see the entire offering of something. It's not a physical experience, with physical beats."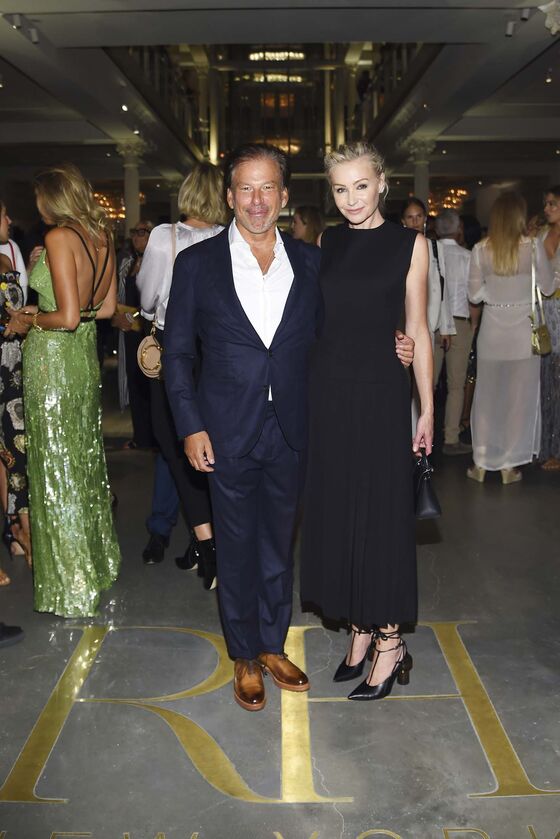 The physical beats of the new space are situated over six floors (including basement) and take the form of curated room spaces, or vignettes, that display the entire RH aesthetic, from baby through teen to modern furnishings and outdoor settings.
There's also a demarcated interior design atelier, a rooftop restaurant with outdoor terrace seating that offers views to One World Trade Center, as well as a separate barista haven, where weary shoppers can grab a coffee or a glass of wine while deciding on sofa coverings or lighting fixtures. The sound of gurgling water follows customers, emanating from working fountains dotted throughout the store.
The experiential factor, says Friedman, will be the key to the gallery's success.
"Experience" is in-line with current industry trends, says Sean Burke, retail industry lead at Clarkston Consulting. "Whether it's an in-person experience, online experience, or mix of the two, it goes back to how retailers entice customers to shop with them and build that consistent experience across platforms, be it in-store or online."
Customers must see, touch, and perceive value in an item before buying, says Friedman, and presentation in physical showcases is paramount, regardless of price. "If someone presented milk in a more compelling way in a grocery store, they'd sell more milk," he says.
Membership and loyalty programs are also a major retailing trend. According to Friedman, RH has succeeded with a $100 per annum membership fee that grants participants 25 percent off all full-price merchandise. The program launched in 2016.
"The biggest boon for the retailer, outside of creating loyalty and having repeat customers, is that members not only spend more, but retailers get a lot more data," says Burke. "You're actually tracking those customers—those transactions—you're seeing their visits and how often they come into the store." It's also a good way to keep tabs on customers as they evolve, to stay on top of what they are looking for, and how they cycle through your brand, he says.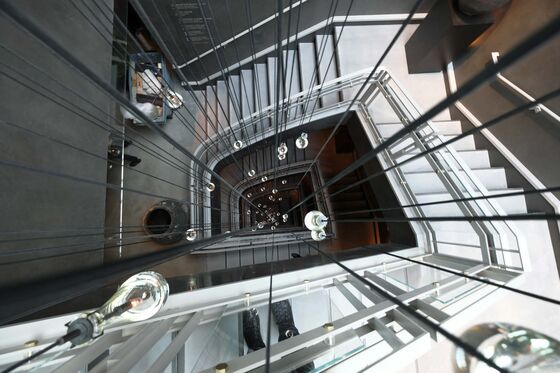 Grand experiential shopping destinations are nothing new. 
Giorgio Armani SpA has included restaurants in select stores since 1989. The Ristorante Armani at the company's 43,000-sq.-ft. Fifth Avenue megastore continues to draw hungry browsers, as does Tiffany & Co.'s robin egg-blue-hued café and Ralph Lauren Corp.'s no-longer-retail-adjacent Polo Bar eatery, all located within a few blocks of each other.
But it's downtown, not uptown, that Friedman is focusing on. Designed in collaboration with architect James Gillam of Backen, Gillam and Kroeger, the new space is located a block from the High Line Park and the Whitney Museum of American Art. It's situated in a neighborhood best described today as a work in progress. Jackhammers clatter as what was one of the city's forgotten, then hot, then not-so-hot-again locales is being revitalized via a retooled pedestrian plaza and an influx of luxury brands.
The RH gallery will soon be neighbors to a 10,000-sq.-ft. Hermès store at 46-48 Gansevoort St., slated to open in 2019, along with a new space for LVMH-owned brand Loro Piano reportedly destined for 3 Ninth Ave. Nearby, Lexus has a multipurpose 16,500-sq.-ft. experience center called "Intersect." RH will expand its Meatpacking District presence next year when it opens what Friedman calls the RH Guesthouse at 55 Gansevoort St., which will provide boutique accommodations and further dining options to the public.
In its Q2 earnings statement released on Sept. 4, RH revealed a $64 million net income as it continues to manage the business with a bias toward earnings vs. growth. RH says its target of achieving adjusted operating margins in the low to mid-teens—and a return on invested capital (ROIC) in excess of 30 percent by 2021—will happen sooner, rather than later, and that the company will "pivot back to growth in 2019."