Art Basel Owner Chases Asia's Rich With New Singapore Fair
(Bloomberg) -- MCH Group AG, the owner of Art Basel, is launching a new art fair in Singapore starting next year to take advantage of the growing wealth in Asia, which is minting millionaires faster than any other region in the world.
The new expo, called ART SG, will hold its inaugural event in November 2019 with about 80 galleries from Singapore, Southeast Asia and globally at the Sands Expo and Convention Centre at Marina Bay Sands, the company said in a statement Friday.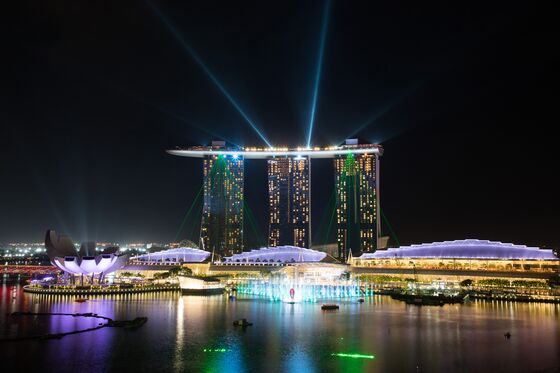 The decision to set up shop in Singapore is part of a broader initiative by the Basel, Switzerland-based group to expand its position in the art market by building a portfolio of regional art fairs. The city-state already hosts an annual show in January called Art Stage Singapore, which targets the same group of buyers as ART SG.
"Singapore is an important and very dynamic art location and requires a fair serving the Southeast Asian region at an international standard," Frank Lasry, Managing Director of MCH Design and Regional Art Fairs said in the statement.
MCH bought a majority stake in India Art Fair in 2016, and last year took a 25.1 percent holding in art.fair International GmbH, the Cologne-based organizer of Art Dusseldorf, according to the company's website. It currently runs Art Basel, Art Basel Miami Beach and Art Basel Hong Kong, which are major stops on the global art fair circuit.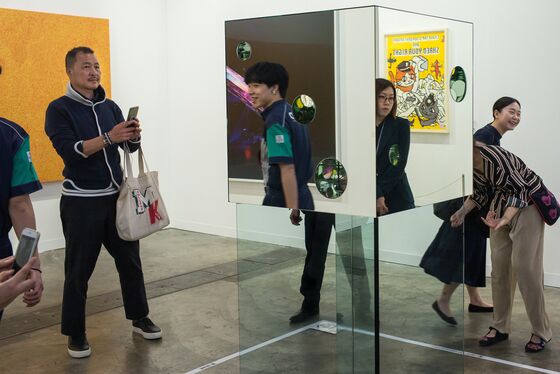 Global sales of art reached $63.7 billion last year, up 12 percent from 2016, according to a report by Art Basel and UBS Group AG. Dealers said they made 46 percent of their sales at art fairs.
"There is a huge potential market in Asia that is rapidly developing and there is also demand for stronger representation from art from the region," said Magnus Renfrew, co-founder and fair director of Taipei Dangdai, which is launching Taiwan's own regional fair in January.
MCH is partnering with Tim Etchells and Angus Montgomery Arts, with each party holding an equal share in the venture. Etchells and Angus founded ART HK in 2008, which MCH later purchased and renamed Art Basel Hong Kong.