This Demented Sotheby's Sale Has Gifts for the Dad Who Has Everything
Well, in 2016, Belgian-born U.K. hedge-fund titan Pierre Lagrange bought his favorite bespoke tailor, Huntsman of Savile Row. And now, he's curated an 86-lot online auction from his own collection of bespoke pieces and new works that are perfect for a dad who has everything.
Founded in 1849, Huntsman moved to 11 Savile Row in 1919. Shortly after, the store came to be recognized for its stately stag heads overlooking the shopfront. You can tap into the luxe buck life via Lot 19, a stag horn walking stick with a hole for your cigar. Very practical. Just remind Pops of classic cane manners: "Walking sticks are to be carried, not used as mashies." —Victor H. Diescher, The Book of Good Manners, 1923.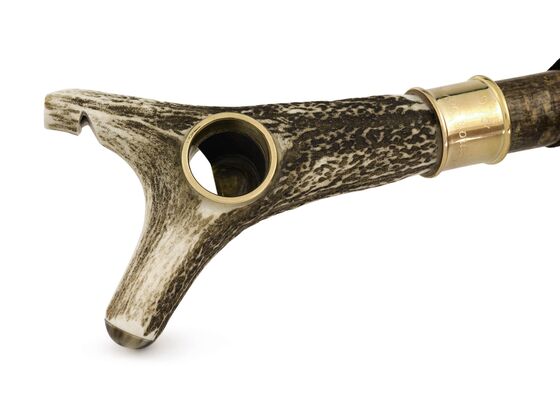 Hurry, though. As of publication, there are already 8 bids, and the bidding starts ending promptly on Friday, June 1, at 3 p.m. BST (10 a.m. EST). Lots have reserves, but there is no buyer's premium.
With Lot 5, you can nab the reversible backgammon jacket once owned by Mick Jagger's teenage granddaughter, Amba Jackson. On the outside, it's a classic four-pocket morning coat. Flip it inside-out, and there's a full-scale backgammon board, complete with secret inside pockets for checkers and dice. Backgammon is enjoying a resurgence, after all, and you wouldn't want Dad to ever be without.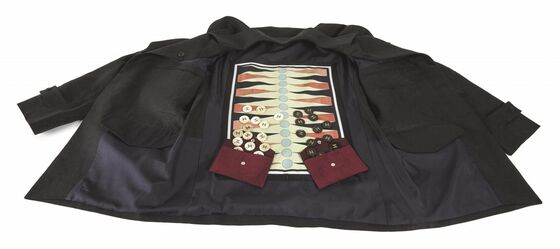 Should his opponent get careless with the doubling cube and rack up an unpayable debt, perhaps Lot 16, a set of four silver bullets, is a wise investment. Vintage '70s Cartier meets Lone Ranger? They'll pay up.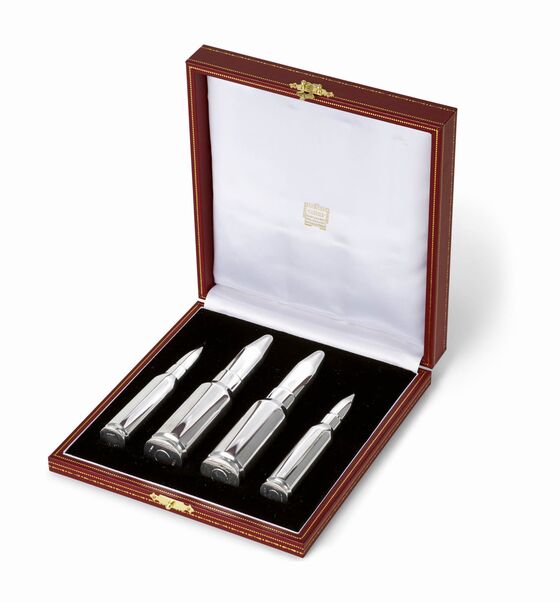 This auction may be a first for Huntsman of Savile Row, but Sotheby's has been down this Daddy's Day road before. If you need more ideas, harken back to 2016 and Sotheby's penny-pinching 15 Father's Day Gifts Under $15,000. Better yet, check Pursuits on Monday for more in our "Anything But Golf Tchotchkes or a Tie, Please" gifting guide.