Why You Should Be Excited About Port Wine
(Bloomberg) -- Are you one of those un-woke wine lovers who still think vintage port is for fusty types to sip on while harrumphing in cobwebbed club chairs? Please get over yourself in time to buy some bottles of the best vintage in years, arriving soon at retailers.
Trust me. The 2016 vintage ports are glorious, as I discovered a couple of weeks ago, when a bevy of port producers stopped in New York on a worldwide marketing tour.
Fortified with a dollop of brandy, these rich, slightly sweet reds from northern Portugal combine aromas of violets and wild herbs with intense flavors of ripe, plummy fruit and a texture so smooth and velvety you can't resist rolling it around on your tongue. The 2016s have all this and an added element of savory freshness.
The received wisdom is that port wines have to be aged 20 to 40 years to smooth out tannins and weave flavors together, a problem in this instant-gratification world. But the 2016s have such impressive balance, pure luscious fruit, and polished tannins that you might find it hard to lock them away for decades. Better yet, you won't have to. They're yummy right now and will only get better with just a few years of aging.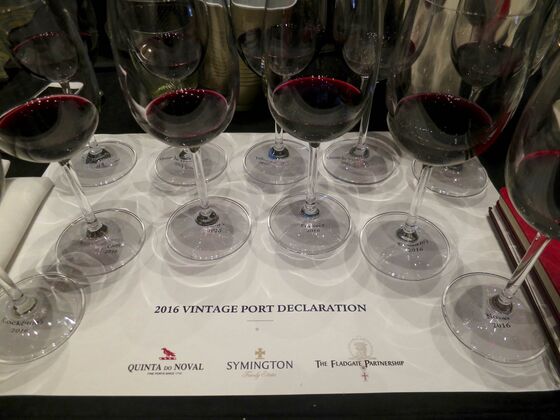 "It's one of the thrilling vintages," enthuses Christian Seely, the managing director of Axa Millesimes, which owns one of the most famous Port houses, Quinta do Noval.
Excitement about the vintage started in mid-April, when all the major port houses "declared" 2016 a Vintage Port year. There's no formal rule to declaring a vintage—any individual producer can declare a vintage port in any year—but when all the major producers do so in a "general declaration," it indicates a year of truly high quality. That's happened only 11 times over the past 40 years, with the most recent being the 2011s.  
There's a self-limiting aspect to this, too. As Rupert Symington, whose family owns 26 quintas (wine farms) in the Douro, says, "When we release [a vintage port], it tends to make a splash."
Smaller Harvest, Higher Quality
What shaped the fresh, luscious character of the 2016s was difficult weather. High winter rainfall, a cold, wet spring with three times the average precipitation, and an exceptionally hot summer (109 F!) was then followed by mid-September rain. The conditions resulted in fewer grapes, but those that survived were strong and robust. Luckily, ideal weather into October translated into picking at optimum quality, and the long, late harvest with cool nights contributed to the wines' freshness and purity of fruit. With about a 20 percent to 30 percent smaller crop than in 2011, prices have risen as a result.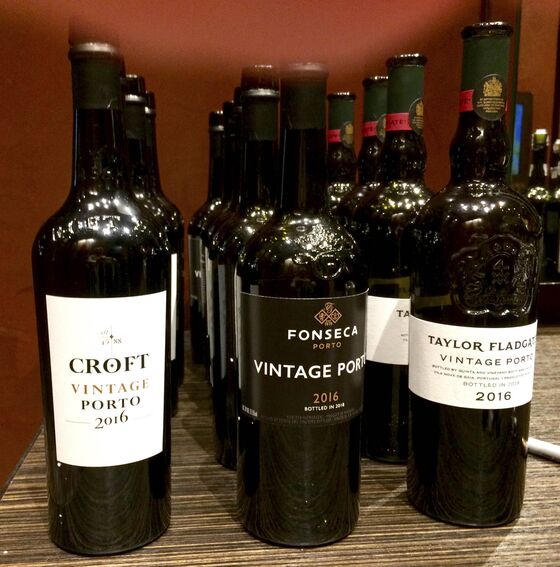 About half the vineyard land in Portugal's Douro Valley is devoted to grapes for port, which comes in a half-dozen styles, from white port to basic ruby to premium ports such as tawny, which is aged for decades in barrels and has surged in popularity in the U.S. over the past 10 years.
Vintage port, at the very top of the quality chain, is a blend of several grape varieties from a single vintage and accounts for only 1 percent to 2 percent of the production. At certain quintas, grapes are still crushed by foot-treading in shallow granite vats called lagares; some now rely on mechanical "feet."
Although sales of most styles of port are in decline—and the wine revolution in the Douro is all about dry reds—the premium end of port has been showing steady growth. One reason for a recent uptick was the great 2011 vintage, released in 2013, which excited new buyers. (Concurrently, 2011 was a poor year for Bordeaux and Burgundies.)
Port producers point out that current prices for the 2011s have risen significantly since they were released five years ago. Bottles of Dow's, a top port house owned by Symington Family Estates, for example, have appreciated 211 percent.
Port still has an image problem in the market. Too many drinkers see all ports as old-fashioned and too sweet. David Guimaraens of the Fladgate Partnership, which owns three top estates, admits: "Vintage port is for wine enthusiasts. It's best served as a relaxation drink at the end of dinner." 
Christian Seely explains, "Our biggest challenge is convincing people these are among the greatest wines in the world. They're at the quality level of Bordeaux first growths, but command only one-tenth of the price." 
In other words, they're bargains.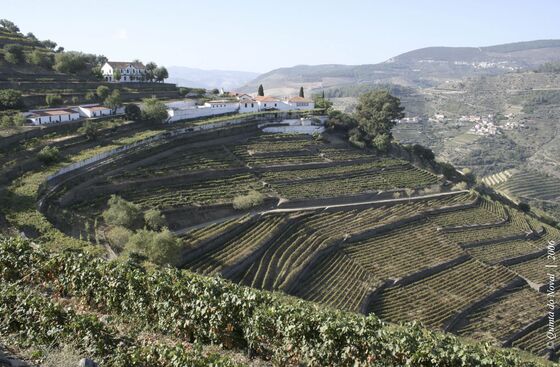 Brexit is another looming market issue that makes this a prime time for collectors to get in on vintage port. The biggest followers of the fortified wine are the British. Ending a fancy dinner without port is practically unthinkable in the U.K., which is why the Queen's 2015 state banquet for Xi Jinping featured glasses of 1977 Warre's.
If the U.K. leaves the single market and applies tariffs on EU goods, prices of port will rise and demand could slump.
"We're already feeling the effect of the depreciation of sterling against the euro since June 2016," says Rupert Symington. "Profitability has been greatly reduced."
So far the Chinese aren't yet chasing the top port names they way they do Bordeaux and Burgundies. But hope springs eternal; Symington says his company keeps a full-time representative in Shanghai.
Below are my top picks of the 2016s to seek out now and put away as a delicious investment.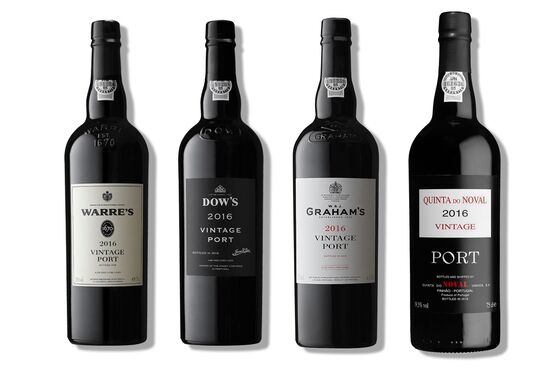 2016 Port Wine Bottle-Buying Guide
Warre's ($98) Zingy and racy, this doesn't have the same intensity as others on this list. Instead, expect a beautiful elegance and balance, with violet aromas and a long, long finish.
Taylor Fladgate ($120) A floral scent of violets belies the tremendously ripe fruit flavors and powerful structure. It's heady and smooth but definitely needs considerable aging before it will be appealing to drink.
Fonseca ($120) What hits you first are the wonderful aromas of fresh, ripe blackberries and mint. The flavors are fresh and the fruit notes subtle, with hints of spice and a texture velvety enough to sink into. 
Dow's ($150) Very dry, dark, and brooding, it has opulence, a powerful structure, and flavors of black plums, with a savory, mineral character. The blend contains 80 percent Touriga Franca.
Graham's ($150) About 25 percent of the blend comes from an old vineyard planted in 1900. It has a sumptuous, opulent style, with very concentrated fruit flavors and lots of chocolate-y richness. It's a hugely appealing quaff right now.
Quinta do Noval Nacional (Price TBA) This comes from a tiny plot in Quinta do Noval's vineyard, and only 170 cases were made. Expect it to be pricey: above $600 a bottle. Deep and intense, it boasts lavender scents and a taste of raspberries and needs at least a decade of aging. (The 1963, which I sampled a few years ago, is one of the greatest wines I've ever tasted.)
Quinta do Noval (Price TBA) While less powerful and deep than the ultra-rare Nacional, it's still rich, thick, and layered and will be much more available at a cost of about one-sixth the price. A luscious mineral and savory quality adds to its complexity.