Wall Street Kings Meet Mother of Dragons at Lincoln Center
(Bloomberg) -- Joe Bae, co-president of KKR & Co., said we're going into a "summer of love" as he dined next to Joseph Baratta, global head of private equity at rival Blackstone Group.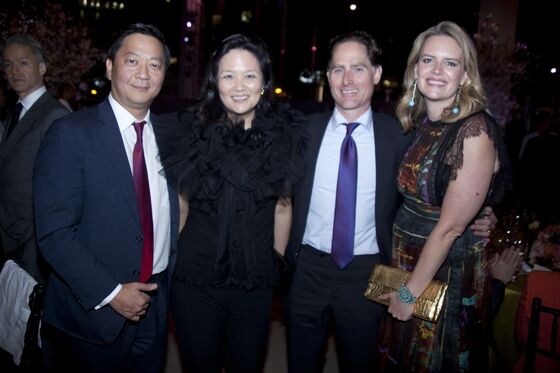 That wasn't the only across-the-aisle pairing at Lincoln Center's American Songbook gala Tuesday night, which raised $3.1 million and honored HBO Chief Executive Officer Richard Plepler, "Game of Thrones" style.
"I'm sitting next to Dina Powell," said Tom Nides, a Morgan Stanley vice chairman. Nides was deputy secretary of state in the Obama administration while Powell, who returned to Goldman Sachs and joined the management committee, worked for President Donald Trump on national security and economic affairs.
"I'm back," Powell said, leaning in to her other table mate, Clive Davis, as waiters circled serving cod with fava beans and purple quinoa.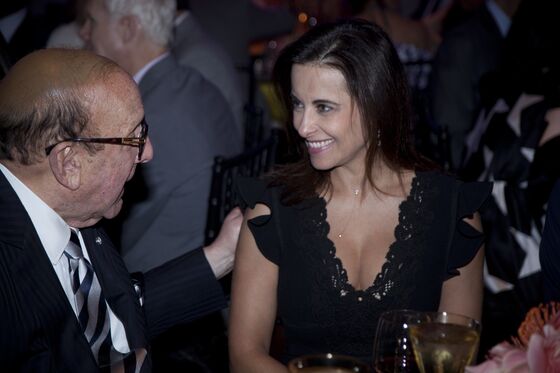 Also joining the dinner: The Mother of Dragons -- actress Emilia Clarke -- who sang "The Way You Look Tonight," and was set to fly out (on an airplane) the next morning to resume filming "Game of Thrones" -- as well as Bradley Cooper, Anna Wintour and Lena Dunham.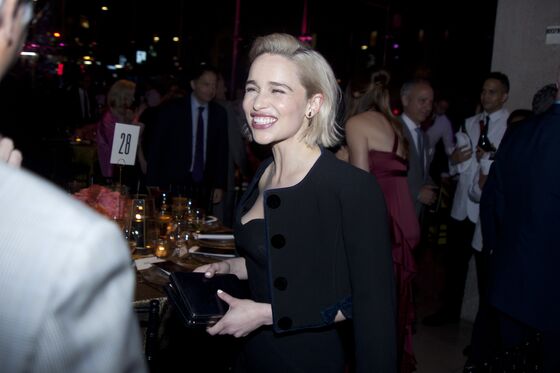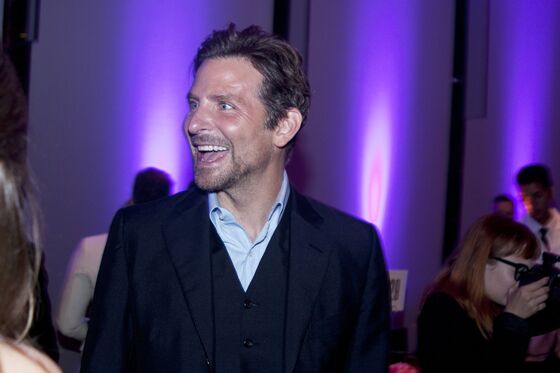 On stage, Barry Diller praised Plepler for his high standards and dignity, and Nicole Kidman thanked him for green-lighting "Big Little Lies" and teaching her the Hebrew phrase "shalom bayit," or peace of the home.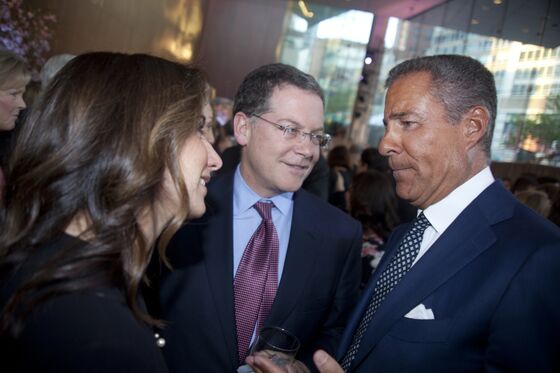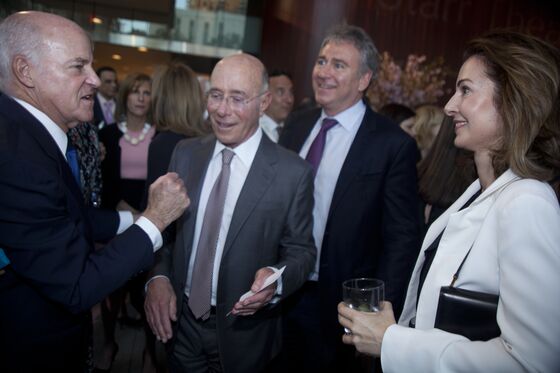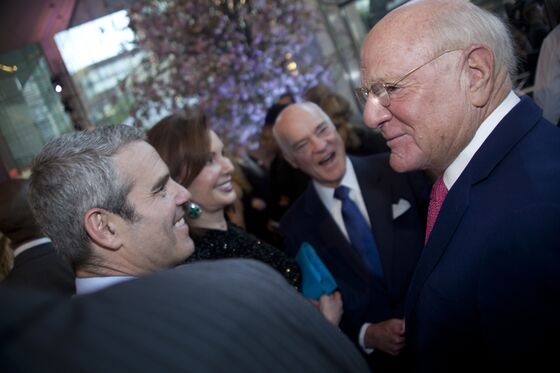 Guests included Ken Griffin, Ilana Weinstein, Ken Langone, Diane von Furstenberg, Annette de la Renta, Michael Chae, Steve Scherr, Caroline Kennedy and John Waldron, who said his summer would be about "beach and kids."
For Joseph Tsai, co-founder of Alibaba, it's the summer of lacrosse, starting with Yale's win Monday over Duke to claim the NCAA men's championship, and continuing in July with the World Lacrosse Championship in Israel.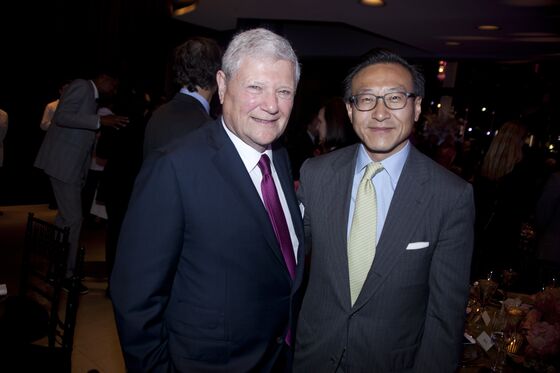 Nides said he anticipated a "summer of hope." Lincoln Center's acting president, Russell Granet, said it would be a "summer of joy" with so many outdoor events planned. Other guests were not as sanguine.
It will be a summer of "retrospection as to how we arrived in a world of alternative facts and a lack of common decency," said Michael R. Bloomberg, founder and majority owner of Bloomberg News parent Bloomberg LP.
"It will be destabilizing and volatile," said economist Marie-Josee Kravis, mentioning elections in Italy and Mexico. Axel Capital's Anna Nikolayevsky said things needed to be worked out in Iran and Venezuela.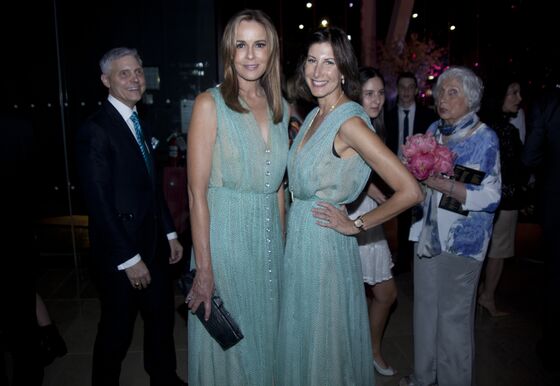 "We're all exhausted," said Adrienne Arsht, who serves on the Kennedy Center and Lincoln Center boards. Arsht predicted summer weekends would be consumed by beach, golf, tennis -- and not cable news. "We're ready to tune out for a while until the midterms," she said.
Fran Lebowitz wasn't having it. "Am I giving up this rage? No." No beach time either. "I hate the hot weather," she said.
Plepler is the opposite. He loves reading outside on weekends, and as John Oliver put it in his toast, "has a profound commitment to the tan."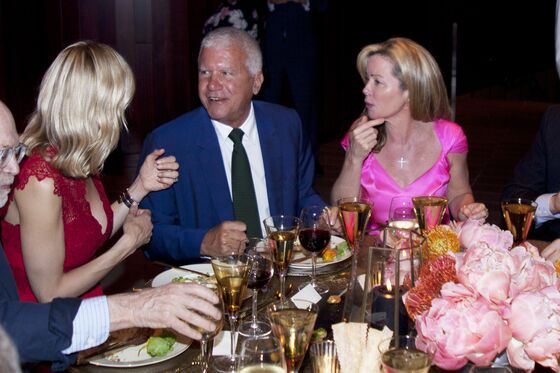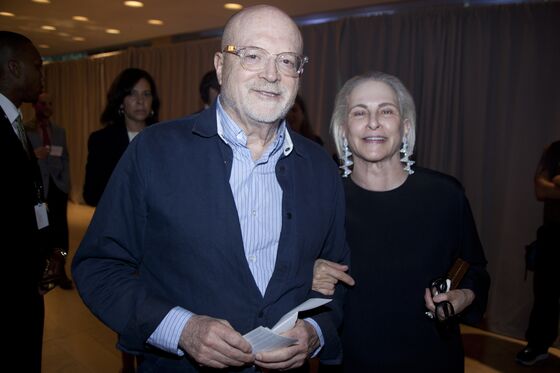 Many guests said they were ready for the sun after the rainy Memorial Day weekend, though Larry Gagosian said the weather was good for his party in Amagansett, and J. Crew Chairman Millard Drexler actually "loved the rain on Sunday, because what's better than being in your house?"
As for the season, Drexler said he prefers the start of summer to its end, and Janice Lee, Joe Bae's wife, had a beach-read suggestion: "The Italian Teacher" by Tom Rachman. Bae, though, may re-watch some "Game of Thrones" episodes. He's a fan.