Formula One Is Coming to Miami
(Bloomberg) -- Once upon a time, the name in racing was Mario Andretti. The Italian with the killer sideburns owned racing in the 1970s and '80s. He took checkered flags in Formula One, IndyCar, World Sportscar Championship, and Nascar. But Andretti's best second-place was a front-row seat to one of the greatest moments in open-wheel racing history: Danny Sullivan's epic spin-and-win in the 1985 Indianapolis 500.
That was 33 years ago, though. And it was IndyCar, Formula One's less regal sister. How many Americans these days have a modern F1 highlight to relive around the water cooler?
But, with a vote of 5-0, the flags will once again be waving in South Florida.
Thursday afternoon the Miami City Commission approved Resolution No.22 to "bring the Formula 1 Racing Circuit to the City of Miami for the Formula 1 Miami Grand Prix from 2019 to 2028." A U.S. expansion of the famed European racing league has been variously attempted for years; it's a top priority for Liberty Media Corp., the new F1 owner. Las Vegas and New York (technically, New Jersey) have also been discussed.
Miami Mayor Francis Suarez said after the vote: "My dad was mayor, and he has this really cool picture of him and my mom and me in the middle in the Pace Car of the Miami Grand Prix back in the 1980s. It was a Jaguar convertible, and I'll never forget that. Now, my son is four, and I have a chance to repeat that moment."
F1 presents a serious economic opportunity to host locations, given its 500 million global fans and 21 races across five continents, broadcast to 1.8 billion viewers and 15 million followers on social media. Currently, the only U.S. race takes place in Austin; it delivered $2.8 billion of benefits from 2012 to 2015 and generated more than 200,000 visitors during race weekends, according to data provided to the Commission by F1. In Miami, those numbers should only grow.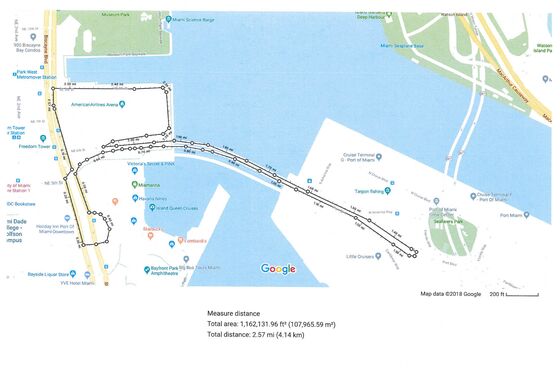 As proposed, the 2.57-mile circuit will wend through downtown, around the American Airlines Arena, and across the Port Boulevard bridge above Biscayne Bay. High-rises along Biscayne Boulevard will have some of the best views, and yachters along Miamarina will hold some of the best parties. (That is, if Lewis Hamilton doesn't have his way with some suggested tweaks.)
Should negotiations with the city proceed as planned—this was the first major hurdle, and exact terms can now be hammered out—the first race will be slated for October, aligning with timing of events in Austin and Mexico City.
One of the event's hosting terms is that Grand Prix promotions be handled by a company affiliated with Stephen M. Ross, owner of the Miami Dolphins. Ross backs RISE (Ross Initiative in Sports for Equality), a 501(c)(3) nonprofit organization dedicated to harnessing the unifying power of sports to improve race relations and drive social progress. "I appreciate the thoughtfulness and diligence I've seen from the promoters," says Mayor Suarez.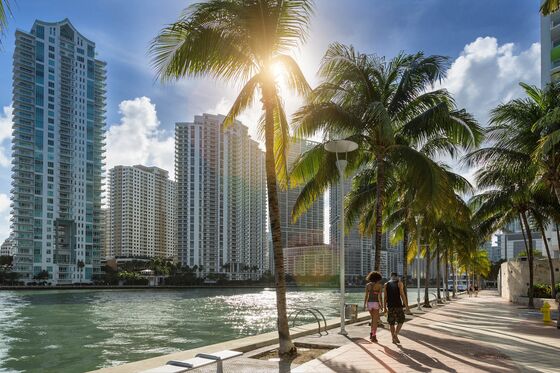 "I want to see more people like me at events like this," said commission Chairman Keon Hardemon during the hearing, alluding to the sport's image more as a pastime for billionaires in wealthy cities such as Monaco than for its diversity. (See: Grid Girls controversy.)
"As the commissioner from the district where the race is going to happen," added commission Vice Chairman Ken Russell, "certainly I have opinions. I have to make sure that F1 would leave the city better than they found it. ... And I will vote yes today."
"It's a Yes to the proposal," says the Mayor. "Everything else is a parochial issue that can be smoothed out."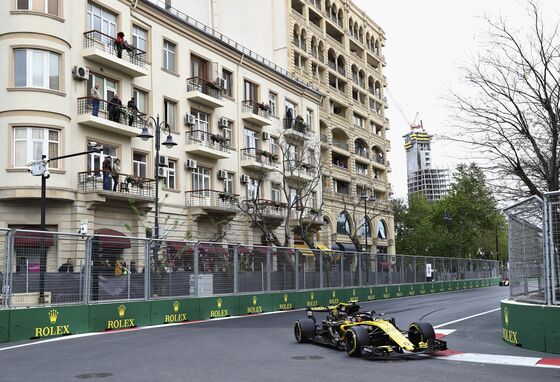 "This is the best news I've heard all year," said Aronia Harris, a partner at Miami Exotic Auto Racing. "It will bring hundreds of thousands of race fans and car enthusiasts."
Harris expects a slew of fans to find their way to nearby Homestead Miami Speedway, where the $1,400 VIP experience puts drivers behind the wheels of five exotic racers, including the 562-horsepower McLaren 570S, which can hit 204 miles per hour. For those who wish to activate their inner track stars, the Andretti Racing Experience offers a $1,900 World Champion package, with nearly an hour of racing time, in a full-size Indy car.