#MeToo Claims Toppled Architect Richard Meier. Except They Didn't
(Bloomberg) -- When the New York Times published sexual harassment allegations against the star architect Richard Meier in March 2018, his namesake firm was on the verge of completing several major projects. It fell to leadership at the company to deliver the bad news to the owners of those projects. "We called them up, we told them the story," says Bernhard Karpf, managing principal of Richard Meier & Partners Architects LLP. "We said that there was this thing coming out in the New York Times and that [we] wanted them to be aware of it, whatever's true or not true."
Meier immediately announced he would take a six-month leave, issuing a statement that included the sentence "While our recollections may differ, I sincerely apologize to anyone who was offended by my behavior." Soon after, Cornell University announced it would refuse a major monetary gift from Meier.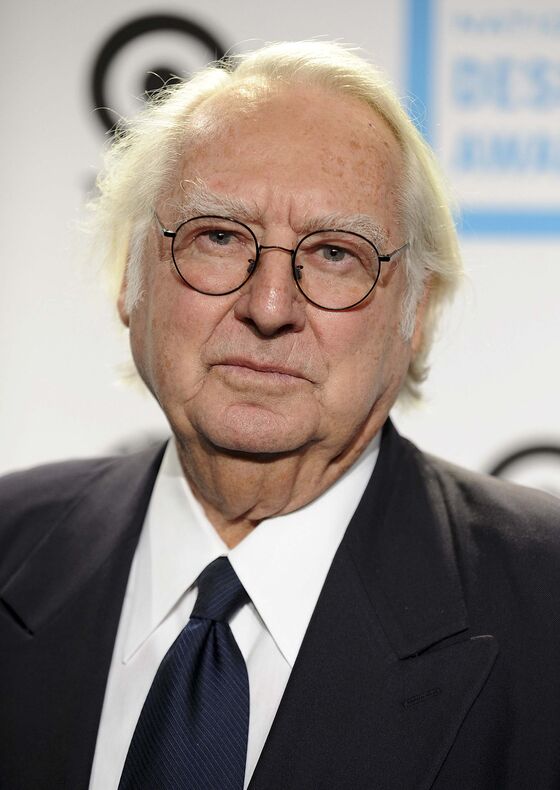 To Karpf's surprise, however, none of the firm's clients left. Two were about to launch marketing campaigns, and Karpf suggested that they "hold off for a few days or so," he says. But otherwise, "they were all OK and all good."
That's not to say his New York clients didn't have "to do a little bit of thinking on their own," he continues. "But, interestingly enough, just three months ago, four months ago, reading through New York Times Magazine with glossy real estate ads for all the fabulous projects coming up, I see our name—big and bold again—in connection with the East River project." The takeaway, Karpf says: "Obviously, it's not the toxic thing we thought it would be."
Representatives from Solow Building Co., the developers still using Meier's name in 685 First Ave. marketing materials, did not immediately respond to a request for comment.
Karpf refers to what he calls "the New York echo chamber," which is a "New York-centric way of looking at the world." When the harassment allegations against Meier were published, he says, "somehow one of the hometown boys is in trouble now, and that makes it all very important to New York." In the rest of the world, Karpf says, "it's not the case."
Nevertheless, seven months after the allegations surfaced, the firm announced that Meier would "step back from day-to-day activities." Karpf was named managing principal of the New York office and, with the three other principals in the company, took over its operations.
As companies and individuals around the world grapple with #MeToo allegations, the repercussions are being felt in a variety of ways. Five months after producer Harvey Weinstein was fired from the Weinstein Co., the company filed for bankruptcy; after TV anchor Matt Lauer was fired from NBC for sexual harassment, he was replaced by Hoda Kotb and the Today show's ratings increased.
In Meier's case, the firm updated its human resources policy to make it easier (and confidential) to report harassment and discrimination. And even though he "stepped back," Meier remains engaged in the business.
"He is still around," Karpf says. "We talk, he's available."
Representatives confirmed that Meier advises on project design and reviews work as needed; he declined to comment for this article.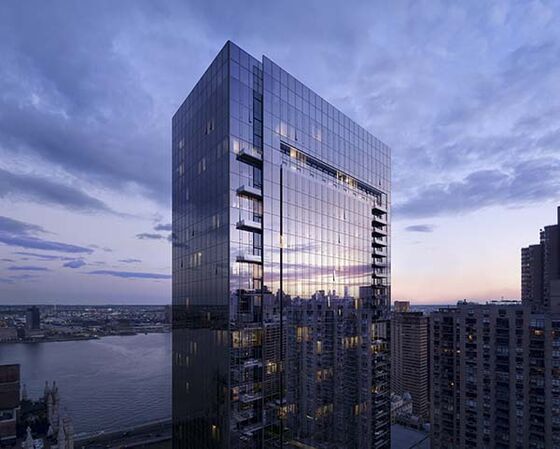 For context, even before the allegations surfaced, Meier hadn't been involved in "everyday decisions" for years, Karpf says. Meier "put the train on the right tracks," but it's not as if the firm's architects "were sitting and waiting for instructions," he says. "It was, and I think still is, a cooperative environment under, let's say, a guiding light."
The firm employs the same number of people as it did before—roughly 40—and continues to generate new business. "We have finished projects, we have new projects," he says. "Basically, we're continuing to move into the future, just the way we were working a year ago, two years ago, whatever." In other words, despite the allegations, everything—in Karpf's telling—is the same as it ever was.
Meier's uneasy role at the company—not quite involved, not quite gone—underscores what Karpf says is the dual nature of having a celebrity figurehead in charge.
On one level, that celebrity has utility. "He was always the man that the world knew," Karpf says. "To this day, people know him and people are interested in him because of his name and his reputation."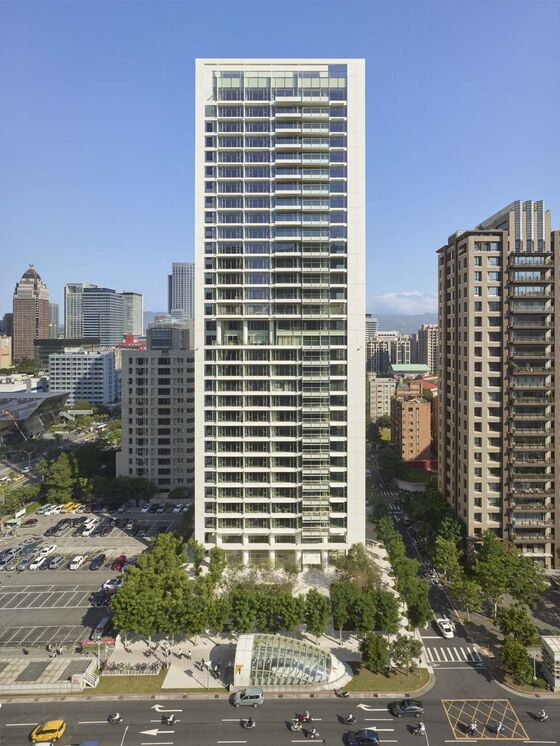 But on the other hand, "maybe you're making a mistake by saying Richard Meier's the brand. It's Richard Meier & Partners," he says, emphasizing the final word. Whether Meier or another principal is designing the building, clients will get a project in Meier's trademark: a blinding white, aggressively postmodern style with ample glass windows and dramatic, often curved lines. "You work here because you want to work here," Karpf says. "And because you believe in, and are fascinated by, the work that's being done here. The philosophy that we have and use to design buildings, that's something we all share."
There's a perception, he continues, that Meier "is the creative genius, but realistically that's not the case. There is a direction, there is a vision. But there's a lot of other stuff that contributes to that."
Karpf says he's eager for the company to move past a discussion of Meier's sexual harassment allegations, not just because it's unflattering, but because it renews focus on Meier just as the firm is asserting itself as a standalone entity. "There is a total fascination with one person," he says, "no matter how hard you try to explain to the world that it's a group."
And that, Karpf says, is the point: The firm has emerged unscathed because, for decades, Richard Meier & Partners was never just about Richard Meier. "Every time a team is involved and not just an individual, the world should take notice," Karpf says. 
Maybe "in the future," he says, "firms shouldn't be named after a person anymore. Maybe they should just get a number."