First Post-Mugabe Vote Begins With Zimbabwe Revival at Stake
(Bloomberg) -- Zimbabweans voted Monday for a new leader in a too-close-to-call election, the first since independence from white-minority rule in 1980 that doesn't feature Robert Mugabe's name on the ballot paper.
After nearly two decades of political turmoil, a credible vote would help provide the southern African nation with a foundation to begin rebuilding its battered international reputation and an economy largely laid to ruin during the latter half of Mugabe's 37-year rule. While the campaign has been mostly peaceful, the success of the election will be determined by whether rival parties accept the result, with the main opposition already having complained that the odds are stacked against it.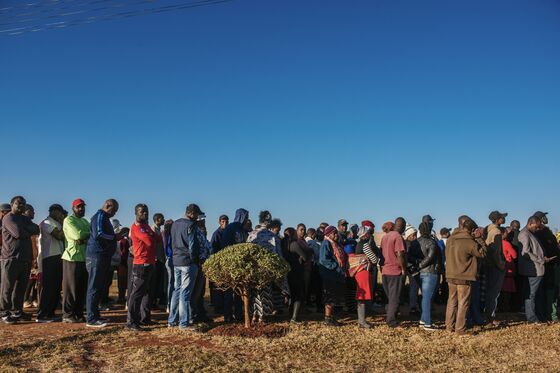 Voting got off to a mostly smooth and peaceful start in the capital, Harare, with polling stations opening on time at 7 a.m. and residents braving a chilly winter morning to join snaking queues. Electoral officials acted swiftly to address confusion about voting procedures at some polling stations.
"The whole process took about 45 seconds," said Tawanda Bondamakara, who's running for a council seat in Harare. "So far so good. It's fast and efficient."
The ruling Zimbabwe African National Union-Patriotic Front's presidential candidate is Emmerson Mnangagwa, Mugabe's one-time deputy and successor. His main rival is Nelson Chamisa, a lawyer and church pastor, who heads the Movement for Democratic Change. The MDC's campaign has made headway during the past two months, tightening the race "significantly," and if the trend continued victory could go either way, opinion polls conducted by research company Afrobarometer show.
"The governing Zanu-PF party needs to maintain a semblance of free-and-fair elections in order to attract fresh foreign investment and conclude a debt-relief deal with development finance institutions and other creditors," said Robert Besseling, executive director of political risk advisory firm EXX Africa. "However, there remain serious concerns over vote credibility."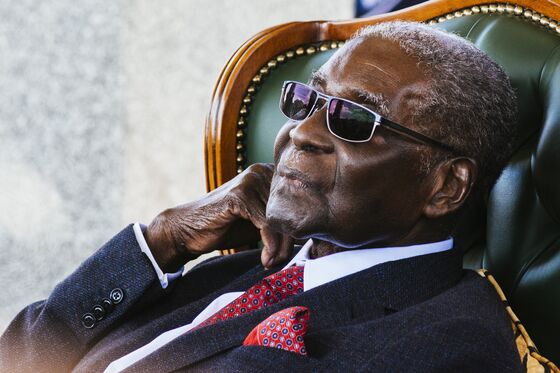 The 10,985 polling stations are scheduled to close at 6 p.m., although those waiting in line should be allowed to cast ballots. Under Zimbabwean law, the results must be announced by Aug. 4.
Voting got off to a slow start in Raffingora, a small town about 125 kilometers (80 miles) north of Harare.
"Just be patient, they're coming in numbers just as soon as they've eaten breakfast," said Justin Marihota, 33, a local taxi driver. "There are more polling stations this time, so people aren't panicking."
More than 5.6 million people registered to participate in the election of the president, 270-member House of Assembly, 60-member Senate, and local government representatives. Another 18 Senate seats are reserved for traditional leaders and two for candidates with disabilities. Zanu-PF currently controls 196 of the House of Assembly seats, and 57 of the Senate seats.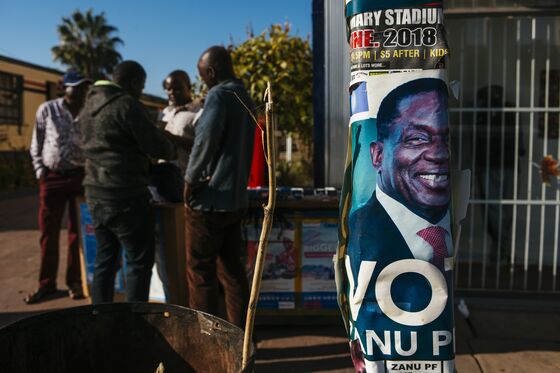 Besides Mnangagwa and Chamisa, the presidency is being contested by 20 other candidates, after one dropped out late last week, and a runoff election will be held on Sept. 8 if no one wins more than half the vote. The House of Assembly and Senate elections are being contested by 1,652 candidates representing 55 parties.
"An opposition victory would provide a stiff test for Zimbabwe's democracy, and its international reputation, given the risk of Zanu-PF and the army not accepting the outcome," said Pat Thaker, an analyst at the Economist Intelligence Unit. "A hung parliament is a very real possibility. Indeed, it is possible that Zimbabwe will have a Zanu-PF president but an opposition majority in parliament."
Mugabe was declared the winner of every election in Zimbabwe during his time in office. The MDC alleges that all votes since 2000 were marred by violence and irregularities.
Mugabe's rule ended in November, when the ruling party forced him to resign after the military briefly seized control of the country. He told reporters at his Harare mansion on Sunday that he'd stepped down to avoid bloodshed, denied reports that he wanted his wife, Grace, to succeed him, and that he'd vote for the MDC.
"I voted the establishment, because they got rid of Mugabe, which is something that should have happened way back in the 90s," said Nigel Brooks, after voting at a school in Harare.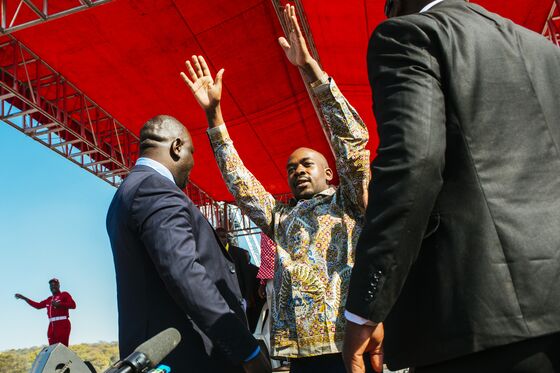 Observers from Western nations, who were banned from the past three elections, are among more than 6,100 local and international monitors accredited to scrutinize the vote.
While the MDC has been able to access rural districts that it once considered no-go areas, it's still skeptical the vote will be fair. It's complaints include that the voters' roll contains the names of dead and underage people, controls over ballot papers are inadequate and the electoral commission is biased in favor of the ruling party -- allegations the body denies.
Mnangagwa insists the election will be credible.