Yellow Vest Protesters Are Forgetting About France's Real Poor
(Bloomberg) -- The Yellow Vests have upended French politics over the past month with their protests against the rising cost of living.
But they haven't done much to connect with the immigrant neighborhoods squeezed the hardest.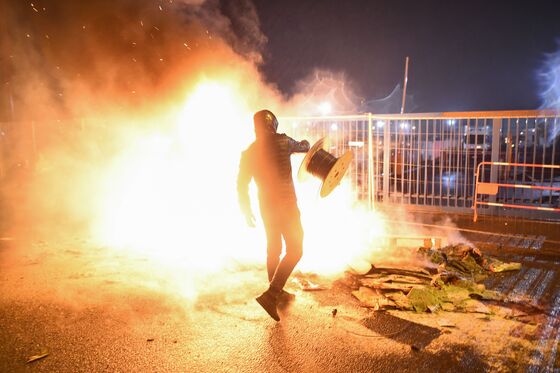 France's so-called banlieues -- the suburbs where many of its poorest populations live -- have never been shy to show their discontent, from a national anti-racism march in 1985 to riots in 2005 after two kids died in a police chase. But local leaders bristle at the idea that their marginalized communities should be doing more to support the Yellow Vests.
"You could ask why didn't the rest of France join us back in 2005, when we were raising many of the same issues of injustice and representation," said Mehdi Bigaderne, a deputy mayor for community affairs in Clichy-sous-Bois, the Paris suburb where the 2005 riots began. "People in the banlieues didn't just discover yesterday that they're living in a precarious financial situation."
The anti-tax message of the Yellow Vests puts them at odds with the interests of France's poorest. France last year overtook Denmark to become the most taxed country in the world, a point made often by the Yellow Vests. But it also has the highest spending on welfare, according to the Organization for Economic Cooperation and Development.
"Cutting taxes would lead to some painful compromises on spending," said Olivier Galland, a sociologist at Paris IV University, said in a study.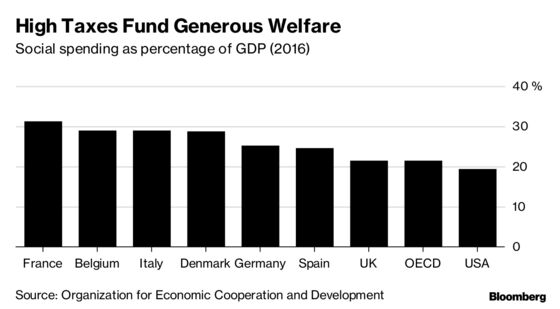 The Yellow Vests -- named for the visible vests motorists must keep in their cars -- began as grassroots protest against rising gasoline taxes and morphed into a general clamor about the high cost of living and anger at President Emmanuel Macron. Macron has sought to appease the movement through tax cuts and welfare spending, but the protests have continued.
While many Yellow Vests interviewed on television have talked about their struggle to make ends meet, the protesters tend to have full-time jobs, own single family houses, and are well inserted into their local community, Galland said.
"There are poor people involved and many have spoken in the media, but they are not the heart of the movement," he said."The majority are certainly not marginalized, nor do they live a precarious existence."
While blockades remain in small towns across the French countryside, there have been none at all in Seine St. Denis on the edge of Paris, the poorest of France's 96 departments, where a quarter of the population lives under the poverty line.
"The Yellow Vests just aren't a major topic of conversation in the banlieues," said Kherfi, who crisscrosses the country in his "Nomad Mediation" van to meet with young people in housing projects. "They have other problems to deal with."