Xi's Demands for Loyalty Show China Pitfalls as Trade War Erupts
(Bloomberg) -- As Chinese officials prepared a response to President Donald Trump's latest tariffs, they spent hundreds of hours over the past few months on another urgent task: Demonstrating their fealty to President Xi Jinping.
In a meeting room in one government ministry in Beijing, officials stacked up piles of papers across a long meeting table to prepare a submission to Xi's ruling Communist Party. The documents, painstakingly compiled from materials detailing party-government interactions over the last five years, were designed to demonstrate that the ministry had followed the party's instructions, according to two people involved in the process.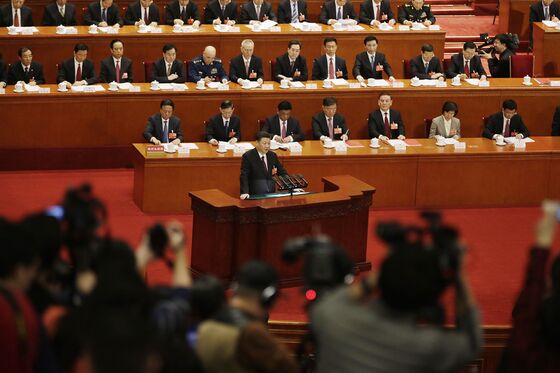 The exercise came as part of Xi's bid to consolidate power in the nation of 1.4 billion people, where he's now China's most powerful leader since Mao Zedong. It's part of a wider campaign announced in March to revamp the government -- both in Beijing and administrations in far-reaching Chinese provinces -- to ensure it obeys the party's wishes.
Xi's success at exerting control over China's vast bureaucracy stands in sharp contrast to Trump, who has faced resistance to some of his policies from officials within his administration. Generally, investors have viewed this is as a good thing: It allows Xi to rein in local government debt, collect more taxes and implement environmental regulations.
"From a markets perspective, the economy needs this," said Jonas Short, who heads the Beijing office of Everbright Sun Hung Kai, a financial services firm. "The central government needs to have stronger reign over local government to stop intermittent blow ups from local government causing instability for the whole country."
But some analysts in Beijing worry that the centralization campaign could end up going too far, sapping dynamism from the world's second-biggest economy. China's growth spurt began after reforms in the late 1970s, when officials in Beijing allowed provincial officials to experiment with market-based reforms.
"In the longer term, centralization is a bigger risk for China's development than the trade war," said Ether Yin, a partner at advisory firm Trivium China in Beijing. "If they keep going with centralization, all the provinces will have to adjust their economic structure based on central government policies and orders. That kind of diversity might gradually vanish, and that's not good for the economy in the long run."
Xi has put himself at the center of the Chinese Communist Party since taking power in 2012, designating himself as its "core" and heading dozens of policy committees. He also abolished presidential term limits, enshrined his signature policies in the country's constitution and laid out a 30-year development plan.
A new body created this year known as the National Supervisory Commission institutionalized an anti-corruption campaign that punishes wayward party members, threatening jail terms or termination for officials who resist central orders. One of its units, China's top anti-graft body, submitted a report in late July detailing how cadres across the board -- from localities to state-run enterprises -- frequently failed to follow party instructions and demonstrate sufficient loyalty to Xi.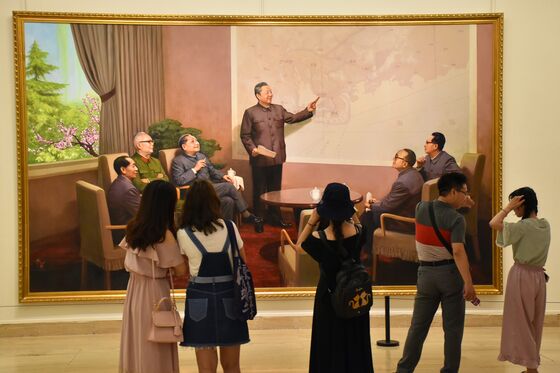 As a result of these shortcomings, the government told ministries to document how they are following Xi's orders. Those were in addition to inspections from Beijing to force the implementation of environmental regulations, crack down on organized crime, and strengthen the party's control over local tax authorities.
The changes mark a major shift in the development model that helped propel China to superpower status. Compared with the former Soviet Union, China has always allowed more experimentation at the local level, according to Yanmei Xie, a China policy analyst for Gavekal Dragonomics in Beijing.
"There is virtually no conceivable lever of opposition that anyone could pull," she said. "Local diversity and experimentation were contributors to the dynamism of China for many decades. If the room for this is shrinking, what will happen to that dynamism?"
For Xi, it's a change that puts him at odds with his own father, who headed Guangdong province -- now an economy roughly as big as Australia.
In early April 1979, Xi Zhongxun argued in a party meeting in Beijing that Guangdong and other provinces didn't have enough autonomy to boost the economy, according to Deng Xiaoping and the Transformation of China, a book by Ezra Vogel. The elder Xi even suggested that if Guangdong were a separate country unshackled from Beijing, it would take off in just a few years.
Deng heeded those calls, setting the stage for special economic zones in China's provinces that helped transform the country's economy. Regional autonomy remained strong even as the government took moves to centralize tax collection in the mid-1990s.
More recently, in 2012, the leaders of Guangdong and Chongqing city presented different "models" for China's development. Wang Yang, now a member of China's elite Politburo Standing Committee, backed a relatively liberal package of policies called the "Guangdong model" that allowed a greater role for non-profits and trade unions. That contrasted with Bo Xilai's "Chongqing model," which emphasized social cohesion and the role of the state.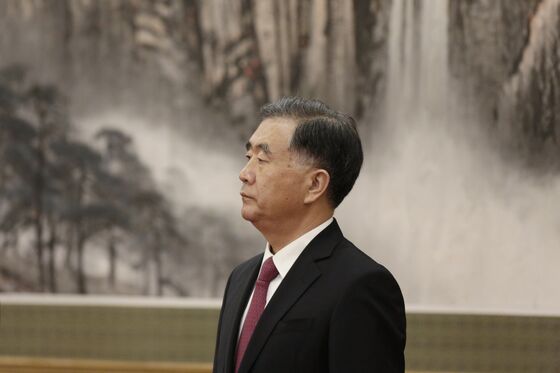 When Xi came in he believed decision-making had become deadlocked, policy implementation wasn't working and corruption was rampant, according to Zhang Jian, an associate professor of government at Peking University. Six years later, displays of loyalty to Xi have taken precedence over local experimentation.
"Local bureaucrats have been put under too much discipline," Zhang said. "Their hands have been bound by the newly centralizing Xi administration."
Last year, Tianjin's party boss instructed local cadres to organize study sessions of a new book about Xi's experiences in the Cultural Revolution, while the city of Jiaxing in Zhejiang province ordered all of its 240,000 party members to wear a pin displaying the Communist Party's emblem.
One major risk from this approach is that local officials are reluctant to question misguided policies. Last December, an order from Beijing to quickly transition away from coal left millions of villagers in rural areas without heat. A similar problem arose last November, when central orders for mass evictions of migrant workers prompted Beijing's municipal government to urge greater care in implementing policies.
Another risk is to Xi himself. The more powerful he becomes, the more difficult it becomes to blame others when policies go awry -- particularly in China's trade war with the U.S. Just this summer, the president faced unusual criticisms from officials and academics who said China may have overreached in its trade war with the U.S. and overplayed its hand internationally.
"Everyone is now looking at him from across all walks of life in China, from bureaucrats to Chinese entrepreneurs and even peasants," said Peking University's Zhang. "If China loses more than the United States, a lot of the blame will be put on the president himself."