World Bank's Levy to Return to Brazil Government Under Bolsonaro
(Bloomberg) -- The World Bank Chief Financial Officer Joaquim Levy has been appointed to head the Brazilian state development bank, BNDES.
The appointment of Levy was confirmed on Monday afternoon in a statement from the press office of Paulo Guedes, the future finance minister of President-elect Jair Bolsonaro. Like Guedes himself, Levy is a University of Chicago-educated economist.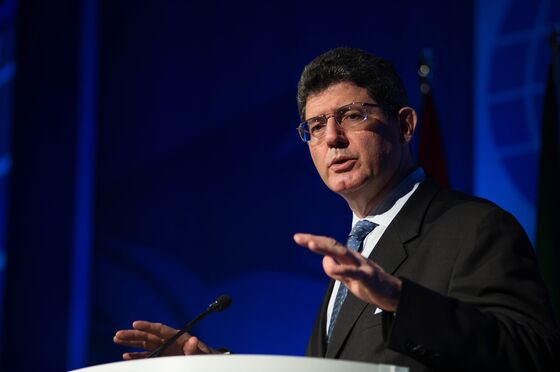 Levy had been tapped by President Dilma Rousseff to fix Brazil's finances only to leave a year later under a barrage of criticism from Congress and Rousseff's own cabinet members. In his new job Levy will be well qualified to take charge of selling off state-controlled companies, according to Elena Landau, an economist who helped supervise the privatization of public firms in the 1990s.
"He's the right person to head the bank because he really knows how it works," said Landau. "I expect that he'll reduce the size of the bank's portfolio."
Two weeks after his decisive election victory, Bolsonaro is building out an economic team that must tackle a fiscal deficit, rising debt and sluggish growth. He has yet to announce his central bank chief but is said to be focusing on several candidates for the job. Meanwhile, financial market euphoria that sent the currency to the strongest level since May and the stock exchange to a record high has eased as investors await concrete policy steps.
Aside from the question mark over the new central bank chief, investors are also awaiting to hear who will head state-run Petrobras as well as the Treasury.