Court Hearing Scheduled for Witness: Impeachment Update
(Bloomberg) -- A former deputy national security adviser didn't comply with a subpoena to testify on Monday morning to the three House committees leading the impeachment probe against President Donald Trump -- despite being threatened with potential contempt of Congress if he does not. Charles Kupperman, a former aide to then-national security head John Bolton, missed his scheduled testimony Monday.
Here are the latest developments:
Former Security Official Gets Court Date (9 p.m.)
Kupperman, who had asked a judge to rule whether he is required to comply with a congressional subpoena to testify, will get a preliminary hearing in his case this week.
U.S. District Judge Richard Leon in Washington set the hearing for Oct. 31 at 3 p.m., saying the faster-than-usual schedule is required "due to the time-sensitive nature of the issues raised in this case."
On Friday, Kupperman made the argument that he was caught between two different directives and asked the court whether he must appear. He said in court papers that he faces "irreconcilable commands" -- a subpoena from House Democrats requiring him to cooperate and an order from the White House not to testify.
Vote Won't Detail Hearing Dates, Timeline (7:27 p.m.)
The House impeachment resolution to be voted Thursday doesn't contain dates for hearings or other specific timelines, and there is no discussion of when the probe will be concluded, House Foreign Affairs Committee Chairman Eliot Engel said Monday.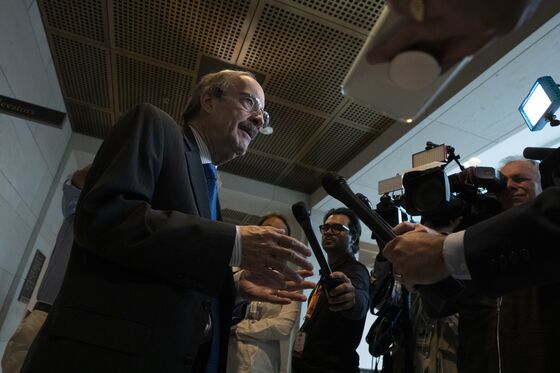 New York Democrat Engel leads one of the three panels leading the scrutiny of Trump's interactions with Ukraine. He said witness depositions and requests for documents will continue as long as necessary.
Another House official describes the resolution as focused more on outlining what specific authority and actions can be taken by impeachment investigators as they continue their work. It also describes rules for eventual public hearings to be chaired by Intelligence Committee Chairman, Adam Schiff. The official said the resolution is not a response to Republican questions about the legal standing of the inquiry without such a vote.
The resolution will also detail the process for how Schiff's committee will eventually turn over the case to the Judiciary Committee to draft articles of impeachment, the official said.
Schiff Says Intelligence Panel to Take Lead (6:08 p.m.)
House Intelligence Chairman Adam Schiff said Thursday's resolution will set the ground rules for the next phase of the impeachment inquiry. In a short statement Monday, Schiff made it clear that it will be his committee to continue leading the process.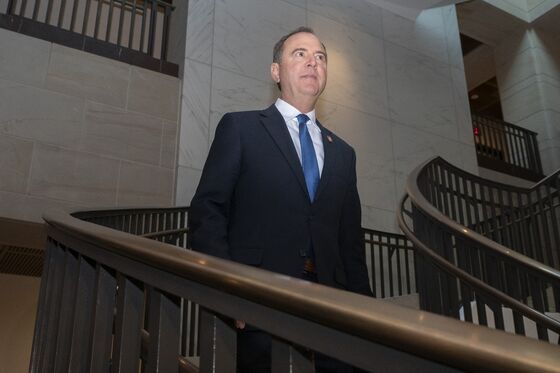 "This week, we will bring to the floor a resolution that establishes the format for open hearings that will be conducted by the House Intelligence Committee as part of the House's ongoing impeachment inquiry, as well as procedures to transmit any evidence or report to the Judiciary Committee," Schiff said.
Grisham Says Inquiry 'Irreversibly Illegitimate' (4:44 p.m.)
White House Press Secretary Stephanie Grisham said that the coming House vote on the impeachment inquiry of Trump doesn't legitimize the proceedings.
"Speaker Pelosi is finally admitting what the rest of America already knew -- that Democrats were conducting an unauthorized impeachment proceeding, refusing to give the president due process, and their secret, shady, closed-door depositions are completely and irreversibly illegitimate," Grisham said in an email.
About 51 percent of Americans support the House inquiry and 42 percent oppose it, according to an average of public polls by RealClearPolitics.
Pelosi Plans House Vote on Inquiry (3:42 p.m.)
House Democrats this week are set to take their first vote supporting the impeachment inquiry of Trump, a step toward heading off Republican assertions that the closed-door hearings now underway are illegitimate.
Speaker Nancy Pelosi announced the plan Monday in a letter, saying the resolution "affirms the ongoing, existing investigation that is currently being conducted by our committees as part of this impeachment inquiry."
A Democratic aide said the vote has been set for Thursday.
Trump and his GOP allies in Congress have been hammering Democrats over not holding a full House vote to open the impeachment inquiry, and the White House has used that to attempt to block witnesses and production of documents.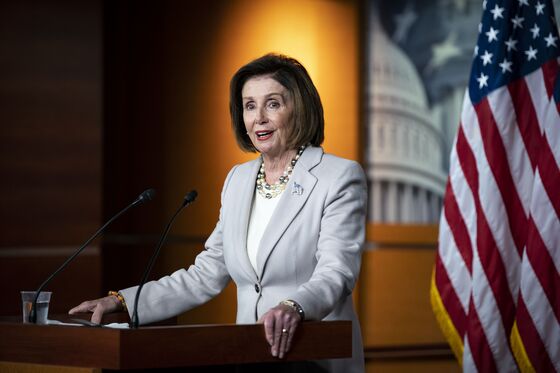 Pelosi has repeatedly insisted that such a step wasn't necessary, and in a letter to her Democratic colleagues said the administration argument "has no merit."
But, she wrote, "We are taking this step to eliminate any doubt as to whether the Trump administration may withhold documents, prevent witness testimony, disregard duly authorized subpoenas, or continue obstructing the House of Representatives."
Schiff Warns of Building Obstruction Case (10:25 a.m.)
House Intelligence Committee Chairman Adam Schiff said the failure of witnesses to comply with subpoenas would build "a very powerful case for obstruction," which could be its own article of impeachment.
Schiff said he has confidence that other witnesses besides Kupperman will still show up despite White House directives to resist congressional subpoenas. Timothy Morrison, a current special assistant to the president, is scheduled for Thursday.
Schiff said that if Kupperman had something to say that was helpful to Trump the White House would let him testify. The "inference" is that his testimony would be "incriminating," he said.
Witness Will Defy Subpoena Pending Court Ruling (8:20 a.m.)
Charles Kupperman, a key witness in the Trump impeachment inquiry is asking a judge to decide whether he must testify to Congress.
Trump's former deputy national security adviser, Kupperman has been advised by his attorney not to appear before the House impeachment inquiry until a federal judge weighs in.
"We want to assure your clients, again, that it is not Dr. Kupperman who contests your clients' claim that the subpoena is 'lawful'," Kupperman's attorney Charles Cooper wrote in a letter dated Sunday to House Intelligence Committee senior investigative counsel Daniel Noble.
"It is President Trump, and every President before him for at least the last half century, who have asserted testimonial immunity for their closest confidential advisors," Cook said.
Kupperman had been expected to appear Monday. He has long been associated with John Bolton, Trump's national security adviser who was forced out last month. Bolton, according to witnesses, strongly opposed Rudy Giuliani's activities on behalf of Trump in Ukraine.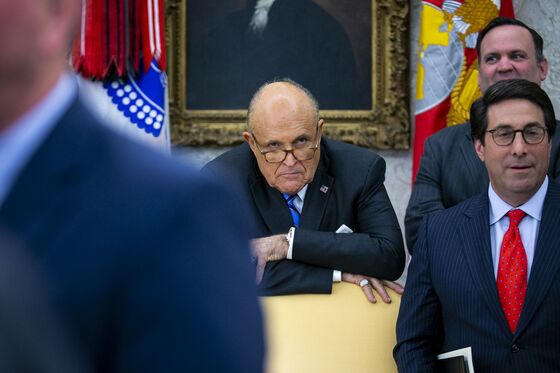 Kupperman said in a complaint filed Friday that he faces "irreconcilable commands" -- a subpoena from House Democrats requiring him to cooperate and an order from the White House not to testify.
The chairmen of the three committees responded Saturday with a letter to Kupperman's legal team stating that lawsuit, "lacking legal merit and apparently coordinated with the White House -- is an obvious and desperate tactic by the President to delay and obstruct the lawful constitutional functions of Congress and conceal evidence about his conduct from the impeachment inquiry."
"The deposition will begin on time and, should your client defy the subpoena, his absence will constitute evidence that may be used against him in a contempt proceeding," stated the letter from Intelligence Chairman Adam Schiff, Foreign Affairs Chairman Eliot Engel, and Oversight and Reform Acting Chair Carolyn Maloney.
But in the response Sunday, Cook wrote: "If your clients' position on the merits of this issue is correct, it will prevail in court, and Dr. Kupperman, I assure you again, will comply with the Courts judgment."
Senate Judiciary Chairman Lindsey Graham, a Republican, called the impeachment investigation "illegitimate" and introduced a resolution calling on the House to vote to start a formal inquiry before proceeding any further. It also asks Democrats to let Trump call witnesses on his behalf and allow minority Republicans to issue subpoenas in the inquiry.
Senate Minority Leader Chuck Schumer said Secretary of State Michael Pompeo has serious questions to answer in the impeachment inquiry and said "maybe he's complicit" in Trump's efforts to get Ukraine to probe Joe Biden and his son.
Philip Reeker, the State Department's top diplomat for Europe, testified on Saturday at a rare House weekend hearing. Timothy Morrison, a special assistant to the president, has been scheduled for Thursday.