Whitaker Tells Graham That He Won't End Mueller's Probe, Source Says
(Bloomberg) -- Acting Attorney General Matthew Whitaker has assured Republican Senator Lindsey Graham that he'll let Special Counsel Robert Mueller's investigation of Russian interference in the 2016 election continue, according to a person familiar with Graham's account of their conversation.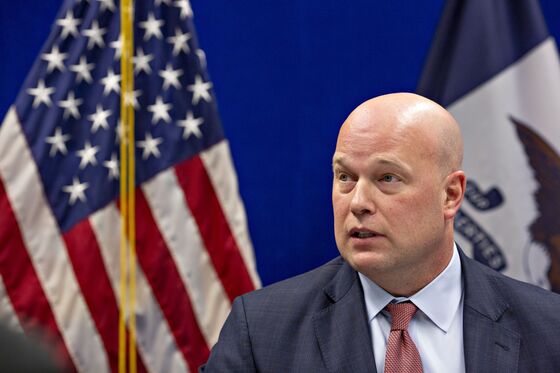 In the past, Whitaker publicly disparaged the investigation -- at times echoing the sentiments of President Donald Trump -- leading congressional Democrats to say he might try to restrict or end the inquiry, which has focused on the Trump campaign, whether anyone close to Trump colluded with Russia and whether the president obstructed justice.
Whitaker, who was chief of staff to Attorney General Jeff Sessions, took control of the Justice Department on Nov. 7 after Trump pushed out Sessions the day after midterm elections. Sessions, who as an Alabama senator became one of the earliest prominent supporters of Trump's candidacy, became a target of the president's open contempt for recusing himself from the Russia inquiry.
Graham of South Carolina, a member of the Senate Judiciary Committee, has previously expressed confidence that Trump wouldn't interfere with the Mueller probe and has rejected Democratic calls for Whitaker, too, to recuse himself. His conversation with Whitaker was reported earlier Thursday by the Associated Press.
Graham said in an interview in a Capitol hallway Thursday that he'd like to see more discussion soon about a permanent replacement for Sessions. Graham would be in line to become chairman of the Judiciary Committee next year if Chuck Grassley, an Iowa Republican and the current chairman, chooses to take the gavel of the Finance Committee.
On Wednesday, Senator Majority Leader Mitch McConnell of Kentucky blocked legislation to protect the inquiry from interference by Trump. McConnell has said such a measure isn't needed because there's no reason to believe Trump would try to stop the Mueller investigation that he regularly calls a "witch hunt."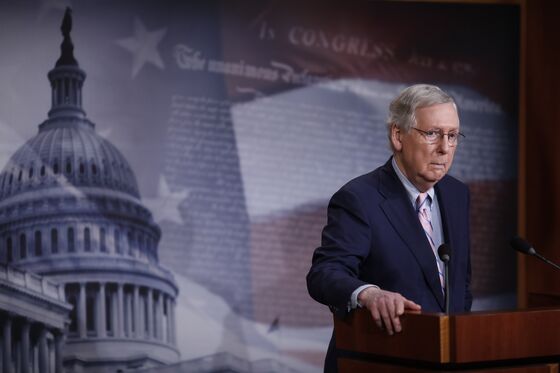 After a pre-election lull in attacks on Mueller, Trump renewed his criticism on Thursday.
"The inner workings of the Mueller investigation are a total mess. They have found no collusion and have gone absolutely nuts," Trump said on Twitter Thursday. "They are screaming and shouting at people, horribly threatening them to come up with the answers they want."
Whitaker hasn't commented on the Mueller probe publicly since Trump named him acting attorney general. But he has told associates that the Justice Department under his leadership won't cut the budget for Mueller's investigation, according to a person familiar with the matter.
In July 2017, Whitaker said on CNN that he could envision a scenario in which an acting attorney general doesn't fire Mueller but "just reduces his budget to so low that his investigations grind to almost a halt."
Even without cutting the budget, Whitaker could take a number of actions affecting the probe because he controls the composition of Mueller's team and must approve major investigative steps, including indictments.