Where to Look on Election Day for Early Signs of a 'Blue Wave'
(Bloomberg) -- Democrats will get some early signals on election night of whether they should start breaking out the champagne or gird for disappointment.
Bellwether competitive House districts in the Eastern time zone stretch from upstate New York to Florida and include economically struggling former industrial hubs, affluent suburbs and diverse urban regions. Some are must-wins for Democrats to have a chance at flipping the House, while the results in others would provide a glimpse into whether there'll be a "blue wave" that convincingly sweeps Republicans out of power in Congress.
Democrats need to win 23 House districts now held by Republicans. Polls, including President Donald Trump's low approval ratings, fundraising and history give them strong odds of success.
No single race will determine which way the House will fall, and the outcome may not be known until well after Election Day ends. There also are as many as 65 House seats in play on Nov. 6, including at least seven in California, and there are bound to be surprises.
But below are some key races that'll provide early signs of where the votes are going on Election Day.
New Jersey Suburbs
A Democratic House majority requires defeating Republican incumbents in competitive suburban areas like the 3rd and 7th districts of New Jersey. Republican incumbents Tom MacArthur and Leonard Lance cut different profiles. MacArthur is a self-financed party loyalist, while Lance voted against Trump on key issues such as Obamacare repeal and the Republican tax cuts.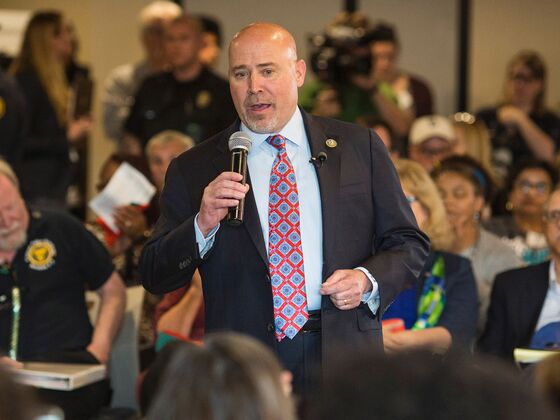 Neither will be easy to defeat. Both races are rated by the Cook Political Report as toss-ups. Democratic wins there would suggest the party has good prospects in other suburban or white-collar districts represented by the GOP in later time zones, such as Peter Roskam in Illinois, California's Mimi Walters and Pete Sessions in Texas.
"If either flips I think that would be suggestive of decent Dem gains, at the least," said Kyle Kondik, managing editor of the Sabato's Crystal Ball election forecast at the University of Virginia. "If both flip, the House is very likely to flip."
New York's 19th District in the Hudson Valley and 22nd District around Utica broke for Trump in 2016, elevating freshman Republicans John Faso and Claudia Tenney to their first House victories in open seats. But Democratic enthusiasm in 2018 and the competitive makeup of the districts have led forecasters to rate them as strong pickup opportunities for Democrats. Winning both would signify a shift against Trump's party in areas he won, a bad omen for his party's hopes of holding the House.
Syracuse and Staten Island
Two-term Republican John Katko won both his elections in the Syracuse-area 24th District by 20 points, and Republicans have long dominated the Staten Island 11th District represented by Dan Donovan in recent elections. Both races are rated as likely Republican by Cook. With such hurdles for Democrats to overcome, turnover in either of these seats would foreshadow doom for the Republican majority and signal a possible wave election.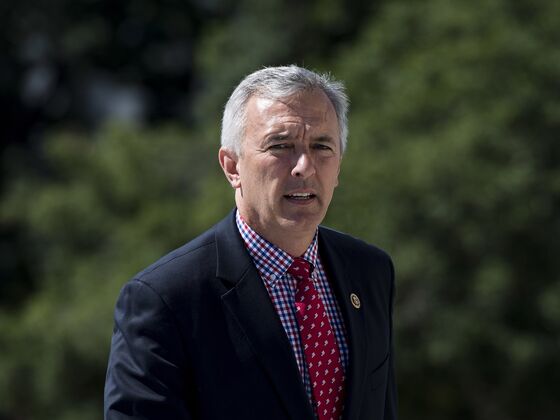 Philadelphia and Pittsburgh Suburbs
A new court-ordered district map canceled advantages Republicans had built for themselves in Pennsylvania and gave House Democrats several strong pickup opportunities. Two notable ones are a Lehigh Valley seat left open by Representative Charlie Dent's retirement in the eastern part of the state, and a Pittsburgh-area seat that pits Democrat Conor Lamb against Republican Keith Rothfus in the newly-drawn 17th District. Both now are rated as lean Democratic by Cook, and squandering the opportunities would spell trouble for Democrats.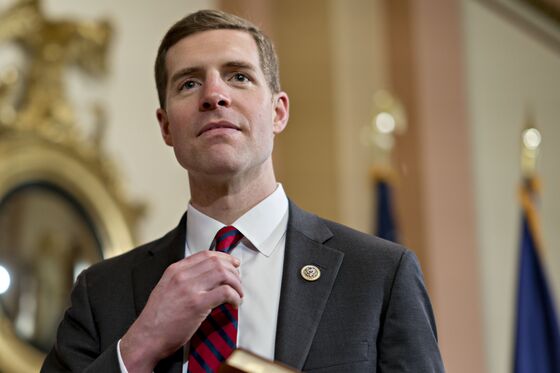 Western and Central Pennsylvania
Neither the new 16th District represented by Mike Kelly nor the new 10th District seat held by Scott Perry should be within reach for Democrats; both are rated lean Republican by Cook, but the inclusion of some metropolitan areas in the new district maps led the forecaster to describe both districts are "long-shot targets in case 2018 is a wave." Republican defeats here would suggest GOP incumbents are dangerously under-performing.
Virginia's Washington Suburbs
The affluent and well-educated 10th District in the Virginia suburbs of Washington is ripe for flipping from Republican control. It covers an increasingly diverse and liberal part of the state that broke for Democrat Hillary Clinton in the 2016 presidential race by nearly 10 points. If Democrats can't oust two-term Republican Barbara Comstock, it would indicate trouble in their bid for House control. It's the prototype of the kind of districts that are key to their prospects.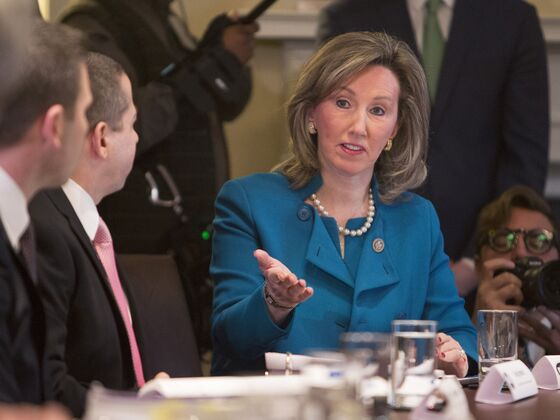 A failure to win here would be "a bad sign" for Democrats, Kondik said.
Trump won North Carolina's 9th District by 12 points in 2016, but the combination of Republican Robert Pittenger being ousted by hard-right candidate Mark Harris in the GOP primary and a well-funded Democratic opponent in Marine Corps veteran Dan McCready have prompted forecasters to tilt this race into a winnable one for Democrats. Cook Political Report rates it as a toss-up, and a victory there would be a valuable boost in the Democrats' path to 23 seats.
The majority-Latino 26th District stretching from southern Dade County to the Keys won't be easy to snatch from the young two-term Republican Carlos Curbelo, but it is the sort of high-diversity district that Democrats see as an opportunity. A victory there would signal good prospects for the party to succeed in other heavily minority districts held by Republicans Jeff Denham in California, Mike Coffman in Colorado and Will Hurd in Texas.
Retiring Republican Ileana Ros-Lehtinen has all but gifted the majority-Hispanic 27th District in the Miami area to Democrats. Her unique profile created enough crossover voters to keep her in the seat representing a district that Trump lost by 20 points in 2016. She's also been the rare Republican who is openly critical of the president.
But Republican Maria Elvira Salazar, a journalist and TV host, is making it a competitive race against Democrat Donna Shalala, a former president of the University of Miami who was secretary of Health and Human Services under President Bill Clinton. Cook has moved it's rating from lean Democratic to toss-up, though several other races elsewhere in the country have moved to favor Democrats.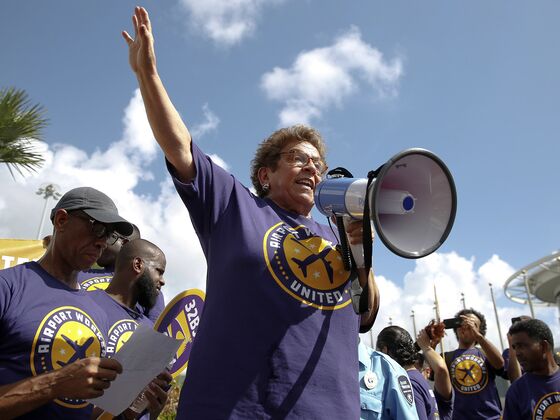 Democrats have fretted that their candidate is weaker than the GOP nominee, but regardless, failing to take advantage of what may be their single best pickup opportunity could narrow their path to regaining the House.