What About a Brexit Rerun? Careless Referendums Come at Big Cost
(Bloomberg) -- If there's one thing Prime Minister Theresa May has stood firm on during Britain's painful Brexit saga it's that under no circumstances should there be a rerun of the vote to leave the European Union.
Opposition Labour Party leader Jeremy Corbyn told Bloomberg Television on Monday that he wants to keep a second referendum open as an option. Given how plebiscites have panned out for other leaders over the past few years, they are right to be squeamish.
May's predecessor, David Cameron, promised to hold the 2016 Brexit vote after winning an election the previous year. It was designed to silence the euroskeptic wing of his party and burnish his credentials as the man who could force the EU to change. He quit in ignominy a day after it turned into Britain's version of the populist insurrections that have upended world politics.
Cameron's ill-fated foray into consulting the people was swiftly followed by Matteo Renzi in Italy. His complicated question on constitutional reform became a judgment on his premiership and, to some extent, the country's relationship with Europe. It backfired, he came good on his promise to resign, and two years later Italy is controlled by nationalists and engaged in a standoff with the EU over its budget.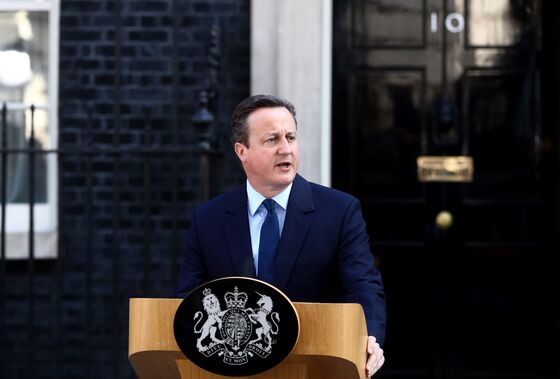 Both men could have looked to the land that invented democracy for guidance.
In 2011, Greece's then prime minister, George Papandreou, thought it was only fair to present his agreement with European leaders on a Greek bailout to his people at the ballot box. He was told by Germany and France that it would effectively be a vote on Greece's euro membership. Papandreou backed off, but within two weeks he was gone.
Less than four years later, Alexis Tsipras held a referendum on accepting more austerity measures as Greece's place in the currency union again hung in the balance. He campaigned to reject them, won emphatically and then a week later capitulated to European leaders and was forced to accept an arguably worse deal. At least he still has his job.