Voting Secondary to Sheep Shopping in Politics-Weary Mali
(Bloomberg) -- On the morning of Mali's presidential runoff election, Aliou Dembele stuffed the pockets of his knee-length shirt known as a boubou with bundles of bank notes, climbed into his Toyota Land Cruiser and headed to the livestock market in the capital, Bamako, to look for the perfect sheep.
Dembele, 60, a retired accountant, was hoping to buy a "Bali-Bali", a huge purebred animal with enough meat to feed his extended family on Tabaski, a Muslim holiday, that starts Aug. 21. He assumed that with many people going to vote, traders would be short of clients and he'd stand a better chance of finding a bargain. Instead he had to haggle with scores of other buyers over the best-looking ram.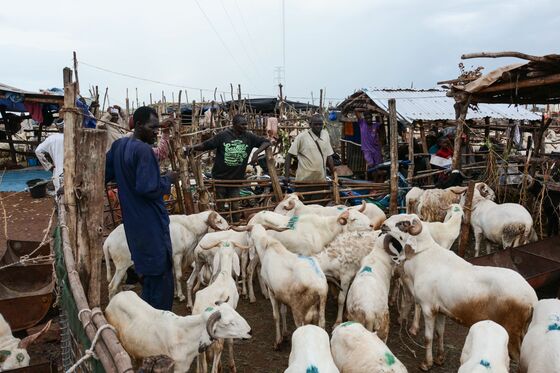 The brisk trade in the market in Bamako's industrial area contrasted with the inactivity at most polling stations -- just 35 percent of the 8 million registered voters cast ballots -- testimony to the political apathy that's prevalent across much of the West African nation. While discord over an Islamist insurgency and high levels of poverty and corruption has eroded support for President Ibrahim Boubacar Keita's government, his main rival Soumaila Cisse failed to convince the electorate he could do a better job.
"It must, sadly, be said that there are many citizens who believe that their vote makes no difference," Ballan Diakité, a political analyst at the Center for Research, Analysis, Economic and Social Policy, said in an interview in Bamako. "The view is that whether you go out to vote or stay at home, the result will be the same."
The first round of voting on July 29 didn't produce a clear winner, resulting in an Aug. 12 runoff that saw Keita clinch a second five-year term with 67 percent support. Balloting was largely peaceful, although there were isolated incidents of violence and intimidation in northern and central areas where militants threatened voters and poll workers. The turnout rate ranks among the world's lowest, data collated by the Stockholm-based International Institute for Democracy and Electoral Assistance shows.
Malians have displayed much greater enthusiasm for celebrating Tabaski, which is known by Muslims in other regions as Eid al-Adha, than for voting. The holiday celebrates the biblical story of the prophet Ibrahim, known to Christians and Jews as Abraham, who received divine instruction to sacrifice his son but was then given a ram to kill instead after proving his faith.
More than 100,000 rams are expected to be sacrificed for traditional Tabaski feasts in Bamako alone, according to Mali's National Directory of Animal Industry Production.
Livestock dealers like Hamidou Dembele are among those who've been doing a booming trade. On the eve of the election, he loaded his best sheep onto the back of a pick-up truck in his native village of San and drove to Bamako, 422 kilometers (262 miles) to the west, where he says he sold the animals for between 100,000 CFA francs ($174) and 250,000 francs each. Prize sheep from central Mali and neighboring Niger can sell for as much as 600,000 francs, according to Dembele.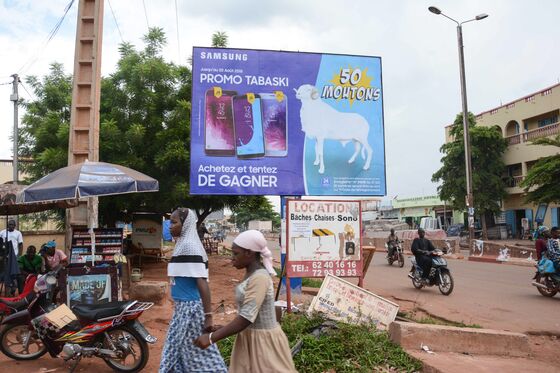 "Only ministers and Bamako's wealthiest businessmen can afford to buy a sheep at that price," he said.
Kalilou Sidibe, a political science and international relations professor at the University of Law and Political Science in Bamako, sees the ambivalence toward voting in Mali as bad for democracy.
"People need education to understand why it's important to vote," he said. "Mali urgently needs electoral reform to change a dysfunctional political system."