Opposition's Tallies Show it Leading in Zimbabwe Vote
(Bloomberg) -- Zimbabwe's main opposition party said it was well ahead in the first election of the post-Robert Mugabe era and it's ready to form the next government, as unofficial results began streaming in.
With the first official tallies set to be announced on Tuesday afternoon, the focus now shifts to whether the vote was credible and the results are accepted, key pillars needed to rebuild the southern African nation's international reputation and economy that was laid to waste under Mugabe's 37-year rule. The jury is still out on whether the contest was fair, with observers raising concerns and the opposition alleging there'd been a deliberate attempt to frustrate and suppress urban voters.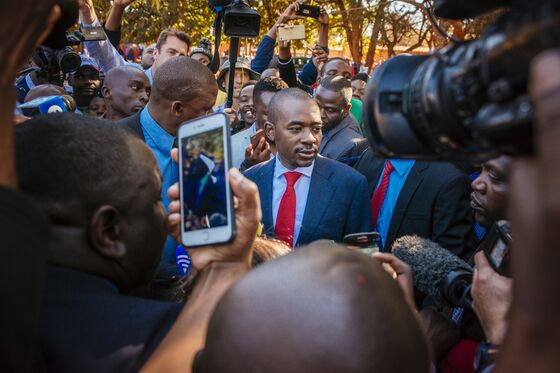 The front-runners for the presidency are the ruling Zimbabwe African National Union-Patriotic Front's Emmerson Mnangagwa, 75, Mugabe's one-time deputy and successor, and his main rival Nelson Chamisa, 40, a lawyer and church pastor who heads the Movement for Democratic Change. The MDC's campaign made headway over the past two months and if the trend continued victory could go either way, opinion polls conducted by research company Afrobarometer show.
Chamisa said that based on his party's own tally of unofficial results from more than 90 percent of the 10,985 polling stations, the MDC was "winning resoundingly." The results still need to be verified and collated by the Zimbabwe Electoral Commission, which said it will start announcing tallies from 3 p.m. and complete the task before an Aug. 4 deadline.
"We've done exceedingly well," Chamisa said on his Twitter account. "Awaiting ZEC to perform their constitutional duty to officially announce the people's election results."
Photographs of tallies posted outside some polling stations and shared on Twitter backed up Chamisa's assertion, but aren't indicative of the final result because they mainly came from urban areas, which are traditional opposition strongholds.
More than 5.6 million people registered to vote for the president, 350 lawmakers and local government representatives in Monday's election.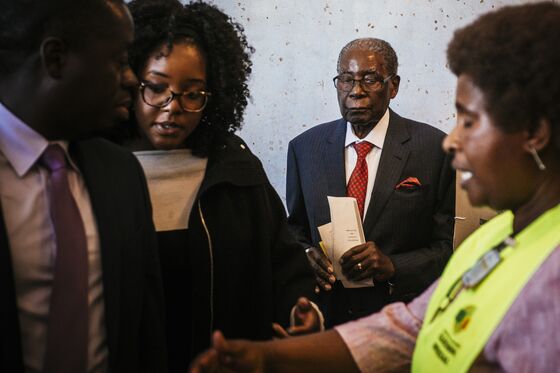 The next ruler will have to administer an economy in meltdown after two decades of misrule and corruption under Mugabe, who the ruling party forced to resign in November, and a broke Treasury that's unable to service its loans or take out new ones. That will leave little scope to improve government services, rebuild crumbling transport links and meet a plethora of other election pledges.
"Investors are not necessarily looking at who wins, but how they win," Neville Mandimika, an analyst at FirstRand Ltd.'s Rand Merchant Bank in Johannesburg, said by phone.
More than 6,100 local and international observers were accredited to scrutinize the vote.
"So far I've not seen any intimidation or serious issues, though there were problems with long queues in some polling stations," Karen Bass, ranking member of the U.S. House Foreign Affairs Subcommittee on Africa, said in an interview in Harare. "Overall it's been very different from previous elections and the first two stages, campaigning and voting, have been well organized in the main."
The Zimbabwe Election Support Network, an association of 34 civil rights and religious organizations, said while the political environment was calm and peaceful, the ruling party utilized state resources to campaign, used aid to force people to vote for it and enjoyed more favorable media coverage. It also found the final voters' roll was released too late to analyze it, the electoral commission dispatched more voting kits to rural areas than urban ones and the electoral laws hadn't been harmonized with the constitution.
"Concerns still remain about the independence of the ZEC amid executive interference in key electoral processes," Andrew Makoni, the chairman of the network, which deployed about 6,500 observers, told reporters in Harare on Tuesday. "At this juncture, we have not yet made assessment as to whether this was a free and fair election."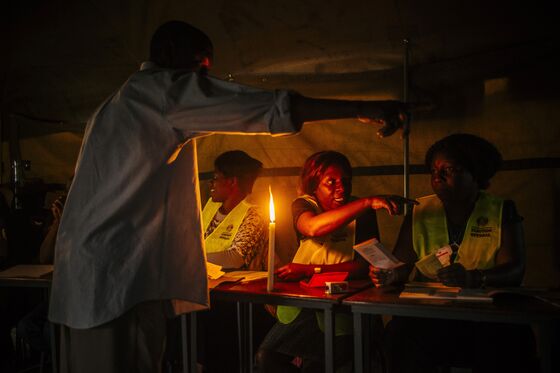 Priscilla Chigumba, the electoral commission's chairwoman, said voting proceeded peacefully and went well overall, with turnout ranging from 60 percent to 80 percent in areas where the data was available.
"We will not subvert the will of the people. Whatever the result is is exactly what will be announced," she told reporters in Harare on Tuesday. "We have not received any official complaints from any political party."
Mnangagwa has insisted the election will be credible.
"I urge all citizens and candidates to exercise responsibility and restraint by waiting patiently for ZEC to declare the official outcome," he said on Twitter. "I am delighted by the high turnout and citizen engagement."