Venezuela's Guaido Reaches Out to Italy's Divided Populists
(Bloomberg) -- Juan Guaido, leader of Venezuela's National Assembly, has written to Italy's two deputy premiers to seek a meeting with his parliamentary representatives after they took contrasting stands on the standoff in the Latin American country.
The overture is interesting because Italy has not recognized him as interim president, unlike other eminent European countries such as Germany, France and U.K. That is a reflection of a split in the ruling coalition: Matteo Salvini's rightist League has sided with Guaido, calling for fresh elections, while Luigi Di Maio has refused to recognize either President Nicolas Maduro or Guaido.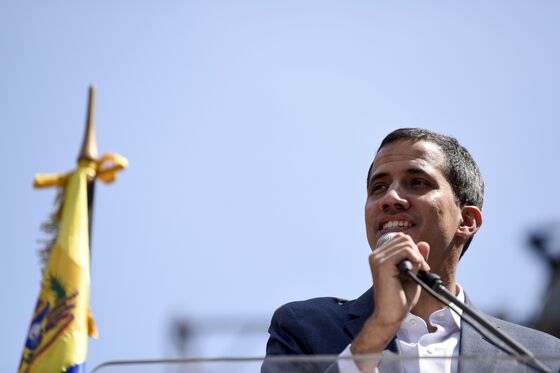 Guaido is seeking encounters in Rome as soon as possible for an official delegation of the Venezuelan parliament with both Salvini of the anti-migrant League and his coalition partner, Di Maio of the anti-establishment Five Star Movement, according to a senior Italian official who declined to be named.
In the letter to Di Maio, seen by Bloomberg, Guaido asked for a discussion on "the decisive transition that we are living in Venezuela."
Guaido writes he would like the parliamentary delegation to illustrate "the election plan to bring democracy back to Venezuela through free and transparent elections and to resolve the current humanitarian crisis."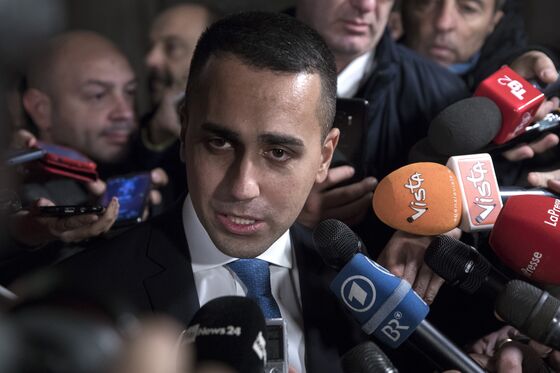 He adds: "In particular we would like to represent to you the necessity that in Venezuela we can hold, quickly and thanks to the support of the international community, free democratic elections."
The letter to Salvini mentioned "the decisive transition," as well as the need for elections, and resolving the humanitarian crisis, newswire Ansa said.
A spokeswoman for Salvini did not immediately respond to a request for comment.