Venezuela Election Boycott Set to Widen If Monitors Don't Attend
(Bloomberg) -- A Venezuelan opposition faction led by former presidential candidate Henrique Capriles will boycott December elections unless international observers are allowed to attend, according to lawmaker Stalin Gonzalez.
Gonzalez, who's negotiating electoral conditions alongside Capriles with Nicolas Maduro's government, said the European Union is considering an invitation to observe the vote.
Without a deal to allow international monitoring of the congressional vote, the divided opposition will likely unite behind a boycott and so delegitimize any Maduro victory. A larger opposition bloc, led by U.S.-backed National Assembly President Juan Guaido, isn't taking part in the talks and was already calling for Venezuelans to skip the ballot.
"We should fight until we achieve free elections, and I believe we're now closer," Gonzalez, a former National Assembly vice president, said in his first interview since his role in talks with the government became public. "Voting cannot be discarded as a tool in this fight. It's not about having a few seats in the Assembly, it's about this election helping to solve the crisis."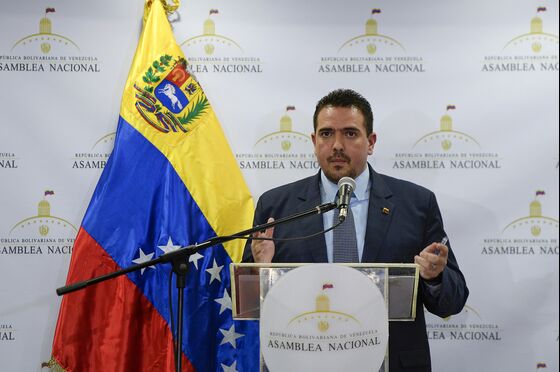 Gonzalez said that he and Capriles have spoken to "everyone who is willing to help," including European, Chinese, Russian and American officials.
"They have to know our opinion directly, not through Maduro or the media," Gonzalez said. "We're not in ideal conditions, but what can we do? Should we go home or should we fight? Capriles and I have decided to fight."
Gonzalez was once a close ally of Guaido -- he was his second vice president during Guaido's first year as Assembly president -- but the two split over Guaido's decision to boycott the vote and seek to extend the legislative period.
Gonzalez said that the notion of a violent change of power is a fantasy that is hurting the country.
U.S. President Donald Trump "doesn't even mention Venezuela anymore," Gonzalez said.