Maduro's Top Court Halts Venezuela State Vote, Bars Candidate
(Bloomberg) -- Venezuela's top court, stacked with loyalists of President Nicolas Maduro, halted the vote count process for governor in Barinas, while calling for a new election without the opposition candidate who was leading in the state long-controlled by the Chavez family.
The National Electoral Council will hold a new election in the state on Jan. 9, following a court ruling that the opposition's Freddy Superlano was ineligible to run due to a previous ban. Superlano, who was leading with 37.6% when the counting was halted, said he didn't know why he was banned, calling it blatant manipulation by the government. 
"They control the institutions as they please. They are capable of manufacturing anything," he said Tuesday, following a rally in Caracas in which he called for his supporters to protest on Dec. 4. "It is part of the lies that the dictatorship is willing to invent in order to prevent the popular will of the people."
The abrupt intervention by the Supreme Court is a major stain on the Nov. 21 regional election process in which Maduro was attempting to regain some international legitimacy and relief from economic sanctions through a vote that could be deemed free and fair. A group of observers from the European Union, which monitored the elections for the first time in 15 years, had called into question the independence of the system, including the judiciary in a preliminary report.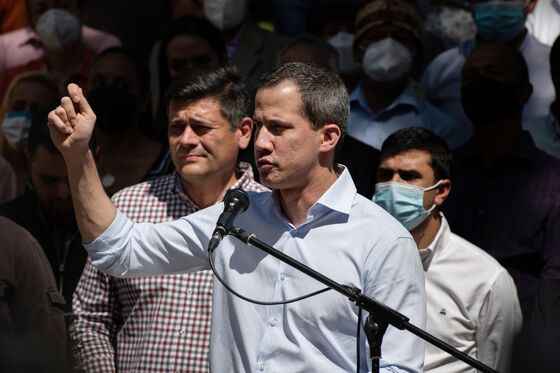 "The regime resorted to all the classic mechanisms it uses to maintain control of territories at the expense of all else," said Oswaldo Ramirez Colina, a political risk and electoral consult at Caracas-based ORC Consultores. "It decided against having fair elections that would have allowed the relaxation of some sanctions."
The National Electoral Council did not respond to requests seeking comment.
In a surprise twist, the government's candidate Argenis Chavez -- the brother of late leader Hugo Chavez and governor since 2017 -- said he would resign as governor and that the Socialist Party would select a new candidate for the Jan. 9 vote. The Chavez family hails from a small town in Barinas, a western, cattle-raising state considered the birthplace of the movement that bears their name. A family member has run the state for more than two decades. 
Barinas has turned increasingly tense over the past week as Superlano supporters protested the delays. The government, in turn, sent troops to the capital city. 
Opposition leader Juan Guaido said the situation in Barinas exposes the absence of separation of powers within the government. The development should prompt the myriad opposition parties to unite, he said, while calling for the issue to be included in a new round of political and economic negotiations in Mexico with the government.
On Tuesday, the E.U.'s foreign policy chief Josep Borrell defended the mission to Venezuela as the right choice. His comments came in response to Maduro, who claimed the E.U. observers were spying on the country and that the electoral process was "impeccable."