Varadkar Says Troops Could Return to Border in Botched Brexit
(Bloomberg) -- Irish Prime Minister Leo Varadkar raised the prospect of a return of soldiers to the border, in his most explicit warning yet of the consequences of Brexit going badly awry.
After the U.K. leaves the European Union, Ireland's 310-mile (500-kilometer) border running from near Derry in the north to Dundalk in the south will form the EU's land frontier with Britain. Today, the border is free of checkpoints or patrols.
In a worst-case scenario, a hard border could "involve people in uniform and it may involve the need, for example, for cameras, physical infrastructure, possibly a police presence, or an army presence to back it up," Varadkar said in a Bloomberg Television interview at the World Economic Forum on Friday. "The problem with that in the context of Irish politics and history is those things become targets."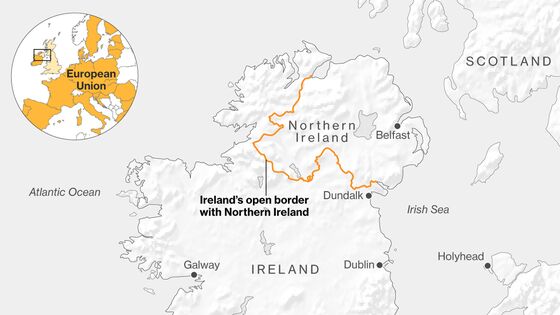 Varadkar said the backstop, designed to avoid the return of border infrastructure, is needed to ensure those scenes never materialized, and offered little hope to U.K. Prime Minister Theresa May that he might be prepared to dilute the fix. Instead, he turned the onus back on London to find solutions, asking why a country "victimized" by Brexit should be constantly asked to compromise.