Varadkar May Lose Irish Election, Odds Signal
Irish Prime Minister Leo Varadkar may lose next month's election, betting odds indicate.
Micheal Martin, who leads the biggest opposition party, Fianna Fail, has a 60% of leading the nation after the Feb. 8 election, odds from Paddy Power signal. Varadkar has a 47% shot of returning to power after the ballot, called today.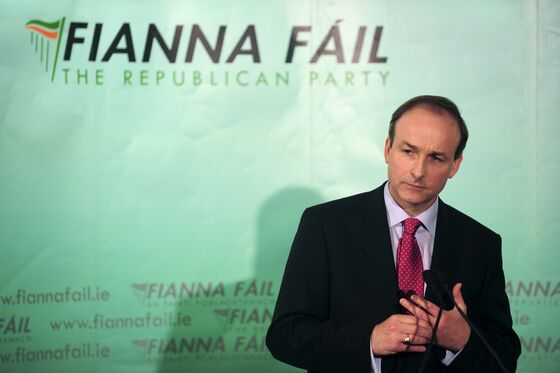 Analysts and traders study bookmakers' odds to help predict the outcome of market-moving events, though their reliability was dealt a blow in the 2016 referendum on the U.K.'s membership of the European Union.