Demings Launches Bid for Rubio's Florida Senate Seat
(Bloomberg) -- Democratic Representative Val Demings of Florida launched a run for the U.S. Senate on Wednesday, looking to unseat Republican Marco Rubio in the battleground state.
Rubio is seeking a third term next year, after winning re-election in 2016 by 7 percentage points in a state that has moved increasingly Republican.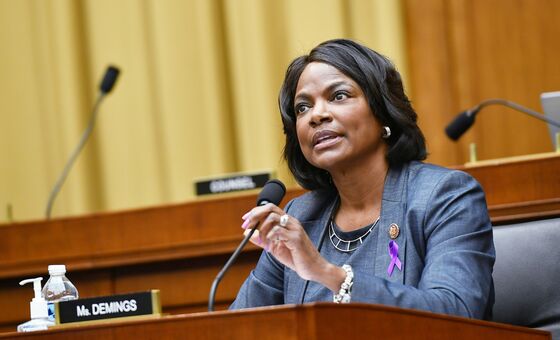 Demings joins an already crowded Democratic field with at least six other candidates seeking the party's nomination, including former U.S. Representative Alan Grayson. But she has a higher national profile after being considered to be President Joe Biden's running mate.
In a preview of the possible general election matchup, Demings slammed Rubio's votes against Covid assistance packages in an interview with the Orlando Sentinel this week.
"Marco Rubio voted against stimulus checks, he voted against COVID relief for our schools and our small businesses," Demings said. "And he voted against helping those on the front lines, our first responders or teachers, our health care workers."
Rubio's campaign tried to tie Demings to House Speaker Nancy Pelosi and progressive Democratic issues.
"She supported efforts to defund the police, opposed tax relief for working families, and led the effort to put Washington in charge of Florida's elections," campaign manager Mark Morgan said in a statement.
The Senate is currently split 50-50 with Vice President Kamala Harris's tie-breaking vote giving Democrats control, raising the stakes for both parties in close contests in November 2022.
Demings, 64, is a former police chief in Orlando and a social worker. She was first elected to Congress in 2016 and earned a national profile by serving as one of the House managers who made the case for impeachment of President Donald Trump.
If elected, Demings could be the only Black woman in the U.S. Senate after Harris gave up her seat to serve as vice president.