Uruguay's Presidential Election Headed to November Runoff
(Bloomberg) -- The presidential candidate from the leftist coalition that's governed Uruguay for almost 15 years faces an uphill battle to win over at least part of the majority of voters who supported right-wing candidates in Sunday's election before a November runoff.
Daniel Martinez from the ruling Broad Front received 38.6% of the votes against 28.2% for Luis Lacalle Pou of the center-right National Party, according to preliminary results published by the Electoral Court. Including other candidates, an emerging coalition of right-wing parties captured more than 50% of the ballots. An absolute majority was needed to win in the first round.
Martinez, the 62-year-old former governor of Montevideo, will have to recover a significant portion of the nearly 9% of voters who had backed the Broad Front in the 2014 election, but voted for the opposition this time, said Mariana Pomies, a director at pollster Cifra.
"His strategy will be to capture voters who don't belong to the National Party and who aren't in tune with or don't have ideologically affinity with" Lacalle Pou, she said in an interview.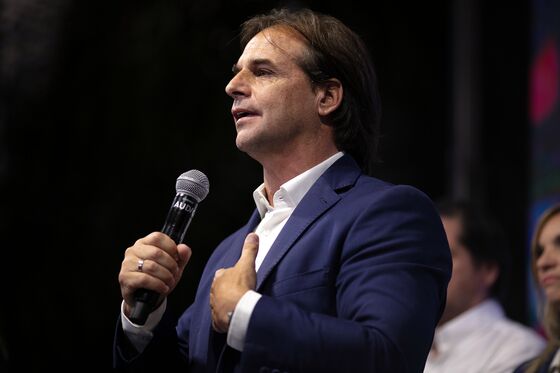 Martinez did just that in a speech Sunday night aimed not only at the Broad Front faithful but also at those who voted for the National Party and the Colorado Party. He warned Uruguayans against giving the opposition a "blank check" to implement austerity policies.
Uruguay is shifting to the right as a reinvigorated opposition tapped into voter discontent over a stagnant economy, rising unemployment and crime to end the Broad Front's congressional majorities and put in jeopardy its grip on the Presidency. The three largest opposition parties will hold 17 of the 30 seats in the Senate, and 54 of the 99 seats in the Lower House, according to projections by newspaper El Pais.
Uruguay's bond prices fell -- with the benchmark 2055 dollar bond dropping 0.3% to $116 -- although the move was attributed to spillover from Argentina's elections, where leftist Alberto Fernandez won Sunday's presidential vote against incumbent Mauricio Macri.
"Uruguay's country risk is stable," said Jeronimo Nin, who manages more than $1 billion as head trader at Montevideo-based Nobilis. "Investors don't see Uruguay as riskier than, say, two weeks ago."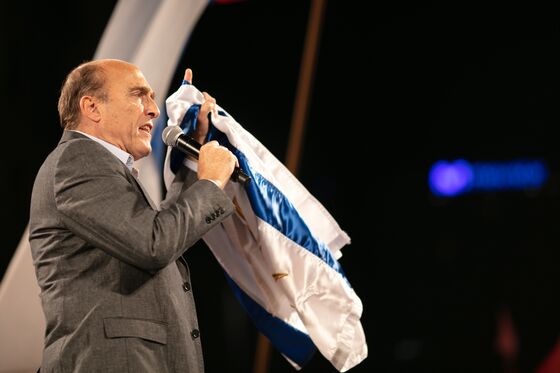 If Martinez wins the runoff, he will become the first Broad Front president who will have to negotiate legislation with an opposition that has played little if any role in law making since the left-wing party took control of the Presidency and Congress in 2005. The Broad Front still enjoys immense support thanks to heavy spending on social programs, pensions and a big expansion in government payrolls. However, enviable poverty and inequality indicators have come at the cost of unsustainable deficits that could threaten Uruguay's access to cheap credit if the next government doesn't put public finances in order.
Martinez has pledged to lower the deficit and retrain at least 400,000 people to work in fast growing sectors such as IT, life sciences and forestry that will enjoy government support under his presidency.
Lacalle Pou, the 46-year-old son of a former president, has campaigned on promises to reboot the economy by cutting the deficit, eliminating wasteful government spending and lowering fuel prices.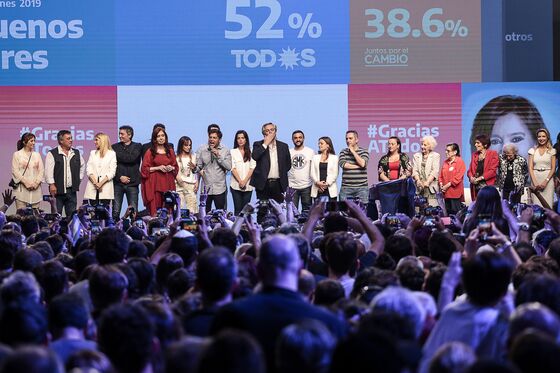 The third and fourth place candidates pledged their support Sunday night for Lacalle Pou's "multi-color" coalition government. Ernesto Talvi of the center-right Colorado Party received 12.2% of the votes and ex-Army general Guido Manini Rios of the right-wing Open Forum party took 10.7%.
The winner of the Nov. 24 runoff will start his five-year term on March 1, 2020.