Unions Are Divided on Biden, Sanders and Warren
(Bloomberg) -- The labor movement is as divided as the rest of the Democratic Party about who in the 2020 presidential field should be the standard-bearer for the working class.
Joe Biden, who is campaigning on restoring the traditional Democratic coalition, has won the endorsement of iron workers, firefighters and transit workers unions.
Bernie Sanders, who argues that bold proposals like Medicare for All will change the electorate, has won the support of health care workers and progressive-minded locals in early primary states.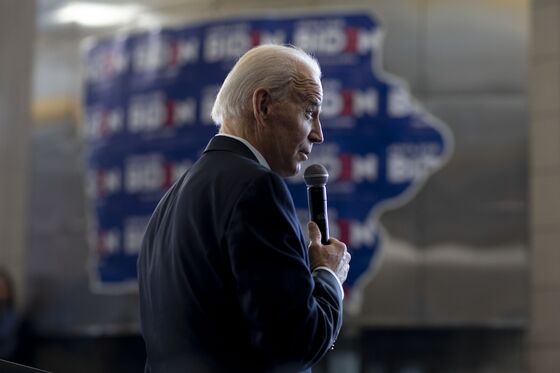 And Elizabeth Warren, who has put out detailed plans she argues are more likely to get enacted, remains a popular second choice, in two cases winning a co-endorsement with Sanders from labor groups.
Traditionally, labor unions are a key demographic in Democratic presidential primaries, but some in the party are also concerned about how the nominee will fare among union households against President Donald Trump in November.
In the Democratic primary, polls show the rank and file are evenly split among the three candidates. A Pew Research Group survey last week found that union members were divided among the top three candidates: Biden leading with 26%, Warren with 23% and Sanders with 21%. Pete Buttigieg lagged at 7%.
As with the primary overall, the race is still competitive. Several unions that play a huge role in the upcoming Nevada caucuses, haven't yet staked out a position. And national groups that have largely stayed on the sidelines haven't ruled out making an endorsement later in the primary process.
That's a much different process than in 2016, when many national labor groups jumped in early to endorse Clinton, only to face blowback from both Sanders supporters and those who said they felt left out of the process.
Longtime union strategists say this year's endorsements are a more member-driven process that will ultimately pay off in November with higher turnout.
"Unions are democratic organizations, and they need to always have an internal democratic life on political questions," said Glenn Perusek, a Cleveland-based political strategist who works with labor groups. "It simply doesn't work to have a flyer come from the international union that goes to the locals and tells them this is how we're voting."
Unions are viewed highly by Democratic voters, even as they've lost ground in the workforce.
According to the Bureau of Labor Statistics, just one in 10 salaried workers in the U.S. belongs to a union, almost half the percentage from 1983, the earliest year for which it has comparable numbers. But 82% of Democrats approved of unions in a 2019 Gallup poll, up 16 percentage points since 2009.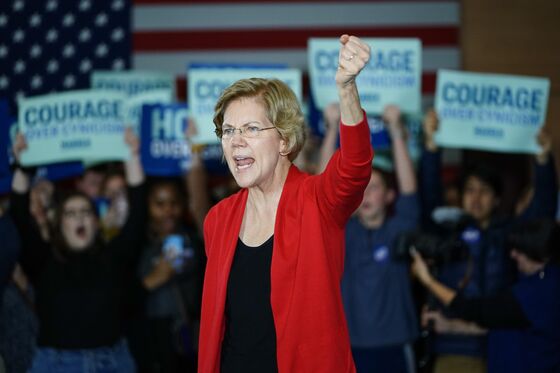 Candidates in the large Democratic field have worked hard to curry favor with labor this year. Biden gave his first major campaign speech in a Teamsters hall to the International Association of Fire Fighters, which endorsed him. Warren and Sanders threatened to boycott a Democratic debate at a college where food workers were fighting over a contract. And workers at most of the major Democratic campaigns unionized last year.
Susan Minato, co-president of UNITE HERE Local 11, which represents tens of thousands of workers in California and Arizona, said union locals have had a lot more contact with the candidates this cycle than in past elections, which she partly attributed to the historically large field of candidates.
"With so many people running, the candidates wanted to distinguish themselves and demonstrate their values," she said.
Larry Cohen, former president of the Communication Workers of America, said that the more local endorsement process also led most of the Democratic field to sign onto major labor goals like a national $15 minimum wage.
"From the point of view of the leadership of many national unions, there's a sense that there are multiple candidates that speak to the core needs of workers," he said. "The important thing is unity against Trump."