Ukrainian Parliament to Debate Martial Law After Russian Attack
(Bloomberg) -- Ukrainian President Petro Poroshenko said parliament should consider imposing martial law after a naval flare-up Sunday with Russia near the annexed peninsula of Crimea.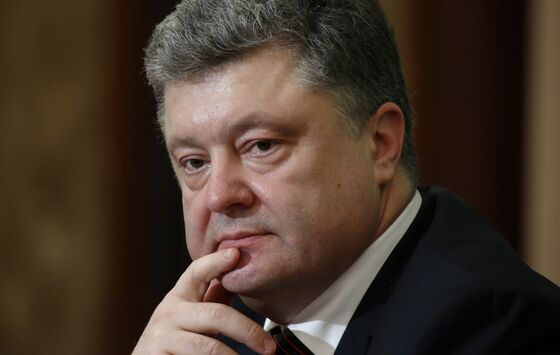 Poroshenko suggested taking the measure for 60 days as he spoke in a televised meeting of the Defense and Security Council in Kiev, Ukraine's capital. The emergency session was called after Russian warships fired on Ukrainian vessels in the Kerch Strait, injuring six servicemen. Russia also seized three boats.
While the scope and implications of imposing martial law weren't immediately clear, Poroshenko stressed the step doesn't mean his nation will go on the offensive in the four-year conflict with Russian-backed insurgents in the Donbas region. Parliament will debate the proposal Monday.
The European Union earlier called for restraint in the wake of the naval tensions. NATO said it was monitoring the situation.