Uganda Opposition Leader Bobi Wine Arrested Days Before Vote
(Bloomberg) -- Ugandan authorities arrested opposition leader Robert Kyagulanyi and his campaign team just two weeks before elections, the pop star-turned-politician said on Twitter.
The presidential candidate, popularly known as Bobi Wine, has been arrested several times in the last two years on various charges including treason. An arrest last month sparked off riots in which dozens of people were killed. Kyagulanyi often criticizes long-time President Yoweri Museveni for failing to tackle corruption and unemployment, and the government's human rights record.
Part of Kyagulanyi's team was arrested for inciting violence and obstructing police officers on duty, violating health and safety protocols and various traffic offenses, police said on Twitter.
"We would like to clarify that the candidate was restrained for continuously holding massive rallies amidst the increased threats of coronavirus, in total disregard of the Electoral Commission and Ministry of Health guidelines. He's being transferred to his home," police said.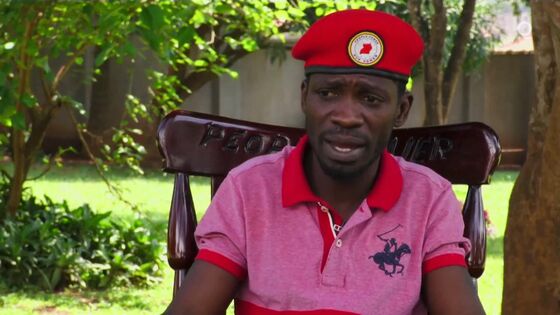 Last week, the electoral agency banned political rallies in some areas, citing Covid-19 prevention protocols. Authorities have repeatedly accused Kyagulanyi's campaign of holding mass meetings that may encourage the spread of the pandemic. The 38-year-old says halting the rallies was meant to foil his gatherings in areas that Museveni had already visited.
Bobi Wine is the main challenger to Museveni's re-election. The 76-year-old has ruled Africa's biggest coffee exporter since January 1986 and became eligible to seek another term after parliament dominated by ruling-party lawmakers amended the constitution and did away with age limits for presidential candidates.