Ugandan Activist's Dashed COP26 Hopes Show Summit's Inequality
While world leaders and business executives gather for high-profile climate talks in Glasgow, Scotland, environmental activist Mustafa Gerima will be walking village to village in northwestern Uganda to raise awareness about the disappearing shea tree.
That wasn't how he planned it. Months ago, Gerima, a former biology teacher, applied for support from Greta Thunberg's group, Fridays for Future, to attend the United Nations-sponsored COP26 talks. Telling the story of the shea tree, he argued, could help show the world how poor countries are being hit hardest by the impacts of climate change. Two days before the talks begin, he still hadn't been granted access to a Covid vaccine or funds for travel and accommodation.
According to an email from Fridays for Future that Gerima received, only five candidates from the global south were selected due to the "small number" of passes given to them by the UN's climate agency. 
"I really had that blazing desire to attend COP26," Gerima, 48, said in a phone interview from his home district of Yumbe last week. "There is little time left. I just don't see any headway. This is how the world works."
The situation underscores a problem that's threatening to blow apart any hopes of a meaningful deal at the Glasgow talks. The negotiations are guided by a simple principle: Developed countries that got rich by polluting agreed to provide financial support so poorer nations can decarbonize and adapt to a warming planet.
As a start, rich countries promised to mobilize $100 billion of finance per year by 2020. They've fallen far short, with the latest plan showing the target will be met only in 2023. That failure has become the biggest source of resentment among developing nations and a reason to distrust further promises.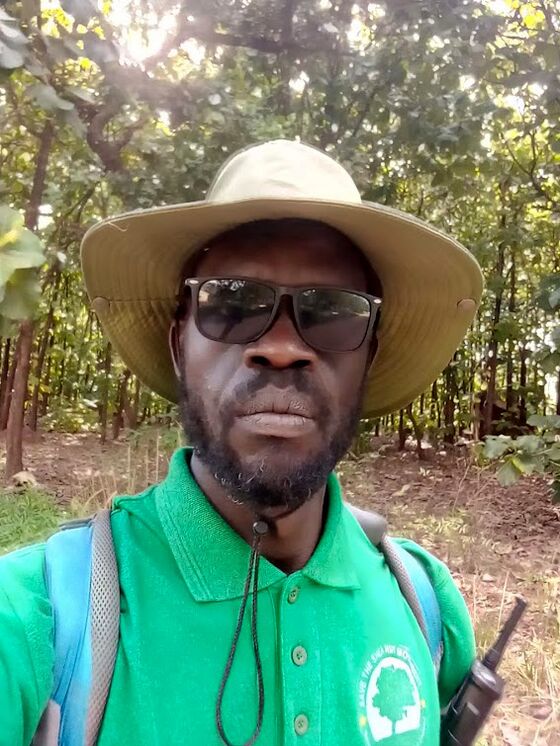 A lack of representation for developing countries and small island states has been an issue from the start. The first COP that Tara Shine, an Irish climate scientist, attended in 2003 had only one delegate from Mali. With a number of overlapping agenda items, it becomes all but impossible for such countries to make themselves heard.
The problem is even more pronounced this year due to the pandemic and inequality of vaccine distribution. After some environmental groups called for the talks to be postponed until more people can ­attend, the U.K. ­offered to cover hotel quarantine fees and provide shots. It's unclear how many applicants got access to that help — and how many people like Gerima have been left out.
"Ensuring that the voices of those most affected by climate change are heard is a priority," a COP spokesperson said.  "We are working tirelessly with all our partners, including the Scottish Government and the UN, to ensure an inclusive, accessible and safe summit in Glasgow." 
A lack of participants from developing countries could mean crucial issues are overlooked, says Shine, a former member of the UNFCCC's Group of Experts, which is charged with helping those nations. For example, activists are pushing for more discussions about loss-and-damage funds, which would help countries cope with the extreme weather that's already baked in at 1.1 degrees Celsius of warming.
"They constantly keep the pressure on the negotiators and the leaders who come to be as ambitious as possible. It's really critical for the very essence of what a COP is," Shine said.
The costs to attend can be astronomical. For Gerima, a round-trip flight to Glasgow would cost almost $1,500, while apartments in the city are going for $698 per night on average on Airbnb Inc. He wouldn't have to quarantine, but would have to spend time obtaining a visa. 
Still, he hasn't given up hope that his message may still be heard. "It's an ecological war that needs to be fought," said Gerima. "My message can still reach there, but my physical presence would have had a bigger impact."