U.S. Warns of Russian, Chinese Cyber Threats at NATO Meeting
(Bloomberg) -- The U.S. warned that the danger of cyber attacks isn't taken seriously enough by the general public after NATO allies discussed online threats at a meeting in Brussels.
"The difficulty that we face is there isn't alignment with the public on threats," Acting U.S. Defense Secretary Patrick Shanahan told reporters on Thursday after a two-day ministerial meeting at the North Atlantic Treaty Organization. "I am referring to Russia, I am referring to China, I am referring to the evolving situation, infrastructure, cyber-security, space."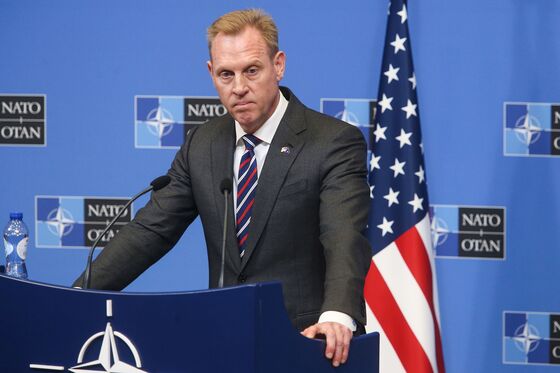 The discussion of cyber threats among NATO's 29 ministers came as the U.S. is increasing pressure on European allies to not partner with Chinese tech giant Huawei Technologies Co. for the roll-out of their next generation of networks, known as 5G. European Union governments, meanwhile, are considering a possible joint response to cyber attacks allegedly conducted by a Chinese state-linked hacker group.
NATO Secretary General Jens Stoltenberg said on Wednesday that the alliance takes seriously reports from allies about their concerns over Chinese activity related to infrastructure and cyber issues.