U.S. Sanctions New Group of Chinese Officials Over Hong Kong
(Bloomberg) -- The U.S. announced sanctions Monday against 14 members of China's National People's Congress, the country's rubber-stamp legislature, as the Trump administration tries to ratchet up pressure on Beijing over its crackdown on dissent in Hong Kong.
The 13 men and one woman targeted with asset-freezes and travel bans are all vice chairpersons of the NPC's standing committee, which oversees the work of the legislature when it's not in session. The designations reflect the Trump administration's tactic of gradually targeting more and more senior Chinese officials with its sanctions regime.
There had been some anticipation that the U.S. might target one of China's most senior officials -- Politburo Standing Committee member Li Zhanshu -- but he wasn't among Monday's targets.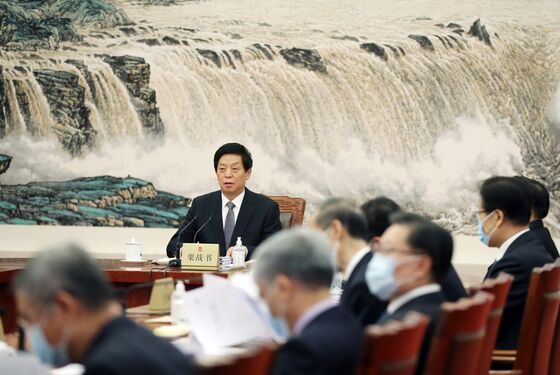 The move is part of President Donald Trump's effort to pile pressure on China's Xi Jinping and the ruling Communist Party in his final weeks in office before President-elect Joe Biden takes over. Biden has said he expects to keep up pressure on Beijing over Hong Kong, but he's unlikely to resort to unilateral sanctions to the extent that Trump has.
China denounced the sanctions as "hysterical political bullying," with Chinese Foreign Ministry spokeswoman Hua Chunying vowing Tuesday that the country would respond with "vigorous countermeasures." China's top agency for Hong Kong blamed U.S. Secretary of State Michael Pompeo for the provocation.
"If Pompeo and his like continue with this last madness, they will only end up hurting themselves," the Hong Kong and Macau Affairs Office in Beijing said in a statement.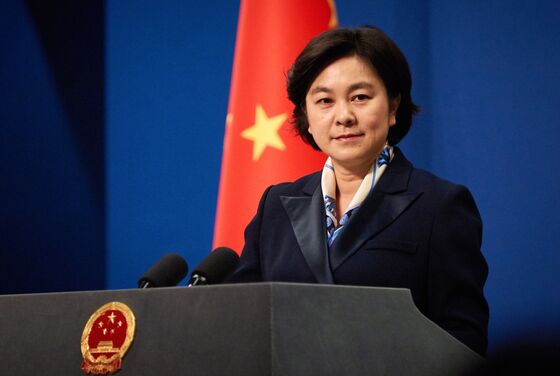 Hong Kong has continued to be rocked by political upheaval in recent weeks. Last month, China passed a resolution allowing the disqualification of Hong Kong lawmakers who weren't deemed sufficiently loyal -- prompting opposition legislators to resign en masse.
Their departure fueled concern about Hong Kong's autonomy from Beijing in the wake of China-drafted national security legislation imposed on the former British colony in June. Prominent local activist Joshua Wong was also sentenced to more than a year in prison last week for leading a 2019 protest outside police headquarters, the latest in a series of moves by Chinese and local officials to clamp down on the city's battered opposition.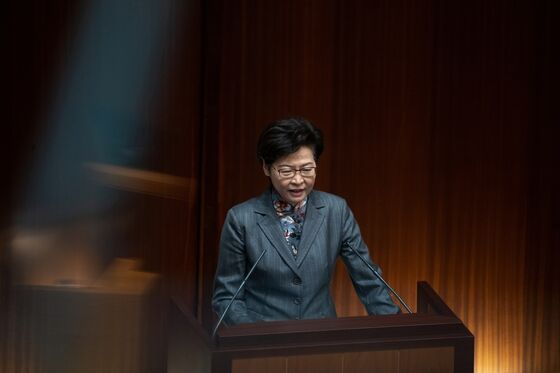 The U.S. has already hit officials with sanctions over Beijing's crackdown on dissent in Hong Kong, including the city's Chief Executive Carrie Lam. Lam recently said she was collecting "piles of cash" at home because the measures barred her from basic banking services.