Trump Casts Doubt on Summit With North Korea's Kim Jong Un
(Bloomberg) -- U.S. President Donald Trump expressed pessimism about whether the summit with North Korea's leader would take place, even as American officials pressed ahead with plans for a historic meeting June 12 in Singapore.
South Korean President Moon Jae-in flew to Washington for the day Tuesday amid growing uncertainty about North Korean leader Kim Jong Un's goals for the summit after his regime made remarks critical of Trump's vision of "total denuclearization." Moon and Trump offered few public remarks, but what little they did say suggested the odds of a breakdown are rising.
"There's a chance, a very substantial chance, it won't work out," Trump said during an Oval Office meeting with Moon. "I don't want to waste a lot of time and I'm sure he doesn't want to waste a lot of time. So there's a very substantial chance it won't work out and that's OK. That doesn't mean it won't work out over a period of time."
While the pace of diplomacy leading to the planned June summit has been fast, analysts who study Kim's regime predicted that relations would get increasingly tested in the days and weeks leading up to what would be the first ever meeting between a North Korean leader and a sitting American president. Nonetheless, Kim appears to be going ahead with plans to shut down his northern nuclear test site this week, with foreign reporters en route to North Korea to witness the event.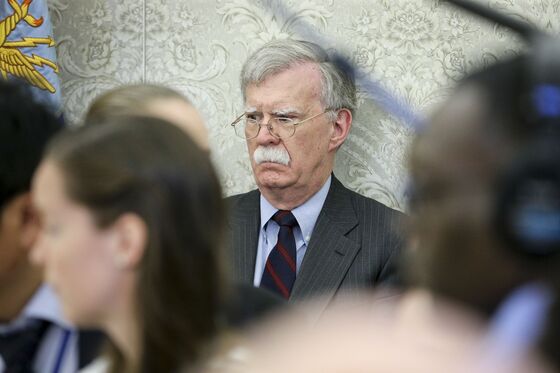 North Korea threatened to cancel the summit last week, citing remarks by U.S. National Security Adviser John Bolton who said the regime could follow a "Libya model" of arms control. While arms control advocates cite Libyan dictator Muammar Qaddafi's 2011 decision to give up his weapons of mass destruction program in exchange for an easing of sanctions as a success, North Korea views his subsequent death at the hands of NATO-backed rebels as a cautionary tale.
The sticking point between Washington and Pyongyang remains what it's been for years: What does "denuclearization" mean and how is it carried out? American officials have repeatedly said they expect North Korea to accept "complete, verifiable and irreversible denuclearization," while Pyongyang is seeking a phased process that could include a reduced American military presence in the region.
Denuclearization "all in one would be a lot better" than a phased process, Trump said Tuesday. Moon continued to express optimism during the Oval Office meeting.
"I am very much aware there are many skeptical views" in the U.S. about whether the summit would be successful, Moon said through an interpreter. "I have every confidence that President Trump will be able to achieve a historic feat."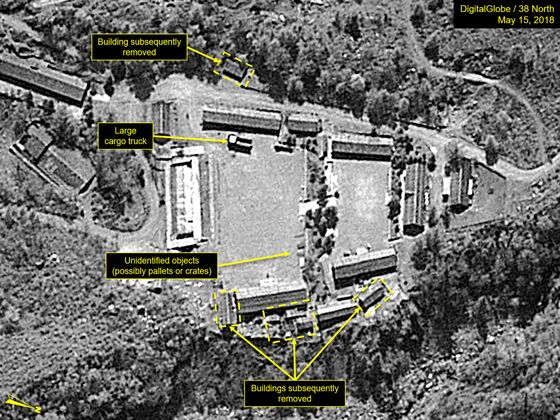 Trump continued to suggest that Kim had been emboldened to take a harder line in negotiations after meeting with Chinese President Xi Jinping in the port of Dalian earlier this month. As North Korea's largest trading partner, China can help keep Kim at the negotiating table by enforcing United Nations sanctions and also shield him from Trump's warnings of "fire and fury."
In response to an earlier remark by Trump, Chinese Foreign Ministry spokesman Lu Kang told a news briefing Tuesday that the country could maintain "normal exchanges" with North Korea without violating its international obligations.
Trump said that the U.S. was prepared to guarantee Kim's safety as part of a grand bargain. If they reach an accord, Kim "will be very proud" of what he did for North Korea 25 years in the future, Trump said.
"South Korea, China and Japan -- and I've spoken to all three -- they will be willing to help and I believe invest very, very large sums of money into making North Korea great," said Trump. "His country will be rich."
U.S. Secretary of State Mike Pompeo echoed that idea in a news briefing Tuesday, saying, "I do have a real sense that he would find American investment, American technology, American know-how a real value to his people and it's something that he and I had a chance to speak about generally."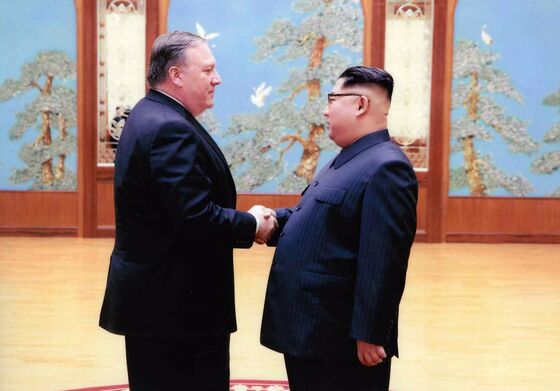 North Korea's first vice foreign minister, Kim Kye Gwan, said in a May 16 statement threatening to reconsider the summit that the country "never had any expectation of U.S. support in carrying out our economic construction." The regime has, however, complained about Trump administration efforts to maintain "maximum pressure" on Kim with international sanctions and military exercises.
Pompeo, who has met Kim twice in recent months, was asked to place odds on the likelihood that the summit will go on as planned.
"I'm not a betting man," Pompeo said. "I wouldn't care to predict whether it will happen, only to predict that we'll be ready if it does."