U.S. and European Airlines Seek Virus Testing to Open Up Travel
(Bloomberg) -- Four of the biggest airlines in the U.S. and Europe are pressing for an international accord on coronavirus testing to allow broad trans-Atlantic travel.
Deutsche Lufthansa AG and commercial ally United Airlines Holdings Inc. joined with British Airways owner IAG SA and partner American Airlines Group Inc. to seek a U.S.-European Union testing program that would replace restrictions that prevent the recovery of commercial air travel. The U.S.-Europe market is the biggest for high-profit business trips.
"Given the unquestioned importance of trans-Atlantic air travel to the global economy as well as to the economic recovery of our businesses, we believe it is critical to find a way to re-open air services between the U.S. and Europe," the carriers said in letter to U.S. Vice President Mike Pence and Ylva Johansson, the European commissioner for home affairs. The letter, released Tuesday, was signed by the chief executive of each carrier.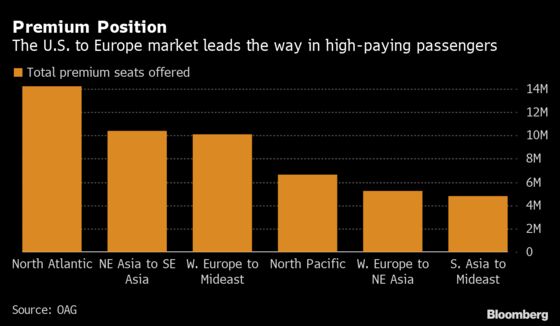 Air France-KLM and part owner Delta Air Lines Inc., the two other major airline groups in the EU and the U.S., didn't sign the letter.
The World Travel & Tourism Council said separately Wednesday that country-wide border closures in response to second spikes in the virus should be resisted, urging governments to introduce localized measures instead. The group said it backs so-called air corridors permitting unhindered travel between financial centers such as London, Frankfurt and New York.
The EU has continued to bar visits by U.S. residents after relaxing a ban on non-essential travel from 15 countries with lower coronavirus infection rates. Britain requires that people arriving from the U.S. spend 14 days in self-imposed quarantine. U.S. rules, meanwhile, essentially prevent travel to the country by most Europeans.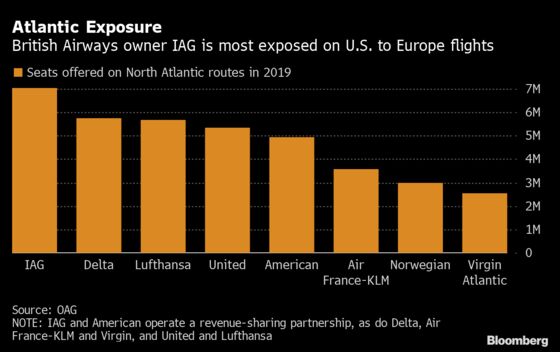 ​The International Air Transport Association warned on July 1 that its estimate for a 36% drop in traffic this year could worsen to 53% if curbs on trans-Atlantic travel remain in place.
The WTTC estimates that travel and tourism supports 10% of all jobs and provides the same proportion of global GDP.