U.S., EU Condemn Tanzania Opposition Leader Attack Ahead of Vote
The U.S. and the European Union condemned the beating of a leading Tanzanian opposition leader ahead of presidential and parliamentary elections scheduled for October, describing it as an attack on democracy.
The chairman of the main opposition Chadema party, Freeman Mbowe, was ambushed and beaten by unidentified men while returning home in the capital, Dodoma, on Monday night. The leader of the official opposition in parliament sustained injuries including a broken leg, his party said.
Dodoma police chief Giles Muroto said authorities are investigating the incident.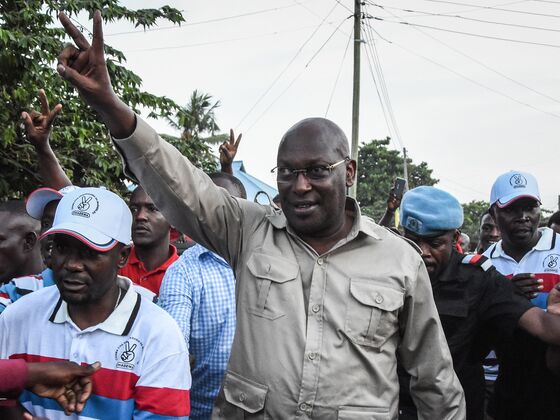 E.U. envoys in Tanzania said in a joint statement the assault was an "attack against democracy" and urged the government to ensure credible and transparent elections. The U.S. embassy said the assault "is only the latest in a long series of disturbing acts of violence and harassment perpetrated against members of the opposition."
The incident happened on the same day Tundu Lissu, the vice chairman of Chadema, announced he would run for president and as the anti-graft body said it was investigating the party. The 52-year-old survived an assassination attempt in Tanzania in September 2017 when he was shot 16 times. He is in self-imposed exile in Europe.
Lissu is seen as a serious challenger to President John Magufuli, who plans to seek re-election. Since coming to power in 2015, Magufuli, 60, has been accused by opposition leaders and activists of cracking down on dissent and media freedom. He denies the allegations and has pledged to hold free and fair elections.
Tanzania's anti-corruption watchdog PCCB said in a statement it has launched a formal investigation into allegations of "embezzlement of funds and abuse of office" against the Chadema party.