U.S. Delivers Split Verdict on Trump, All But Ensuring Gridlock
(Bloomberg) -- Voters dealt Donald Trump a stern rebuke Tuesday with women and suburbanites propelling Democrats to a House majority for the first time this decade even as the president took solace in GOP pickups in Senate races in red states where his brand remains resilient.
Anger about Trump and a massive gender gap in suburban districts fueled dozens of pickups for House Democrats. But Democratic defeats in Senate races in Indiana, North Dakota, Missouri and especially the crucial swing state of Florida showed Trump's style remains potent in large swaths of what remains a very divided country.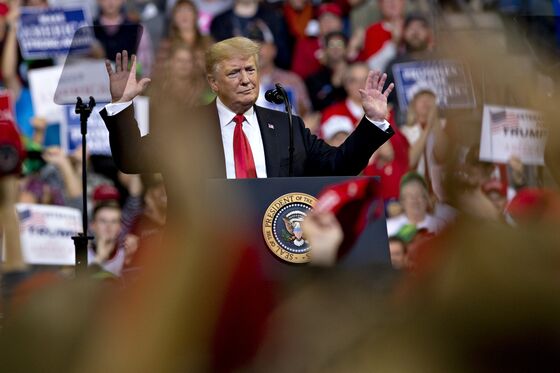 As for the House, a president who promised his supporters they'd grow tired of winning must learn to live with a defeat. Voters in House contests proved more worried that Trump and the Republicans would strip them of affordable health coverage than they were buoyed by good news about the economy.
The Senate was a different story because of an overwhelmingly Republican-friendly map this year -- and because the recent fight in the chamber to confirm Supreme Court Justice Brett Kavanaugh energized core Republican voters.
Losing the House will likely cripple Trump's legislative agenda and presents a challenge as he gears of up for a re-election fight against a re-energized Democratic Party. House Democrats will now get to wield investigative powers against the president and his administration and pass showcase legislation, if only to see it die in the Senate.
In keeping a majority in the Senate, Trump guaranteed he'll be able to continue reshaping the courts with conservatives, perhaps including more Supreme Court openings. But the Senate gains fell shy of the margins the GOP had once hoped for, given that 10 Democrats were running for re-election in states Trump won in 2016.
The president's rallies across the U.S. dominated news coverage in the final weeks of the campaign, with Trump making raw, if often inaccurate, appeals based on fear of immigrants. The president dramatized his chosen theme by sending the military to the border and saying he might sweep away "birthright citizenship" by executive order.
Early exit polls reported by NBC showed that 44 percent of voters approve of Trump's job performance, while 55 percent disapproved. In 2010 exit polls, President Barack Obama's rating was 45 percent approval and 54 percent disapproval, and his party lost more than 60 House seats along with control of the chamber.
Independent voters rated health care as their top issue by a wide margin, with 44 percent citing it. By comparison, 25 percent pointed to the economy, 20 percent named immigration and 9 percent cited gun policy.
With the House under Democratic control starting in January, some of Trump's signature campaign promises are in doubt, including building his promised wall along the border with Mexico. The long-held GOP goal of repealing Obamacare now rests with a court challenge, while one of the law's architects, Representative Nancy Pelosi of California, is poised to once again wield the gavel as speaker of the House.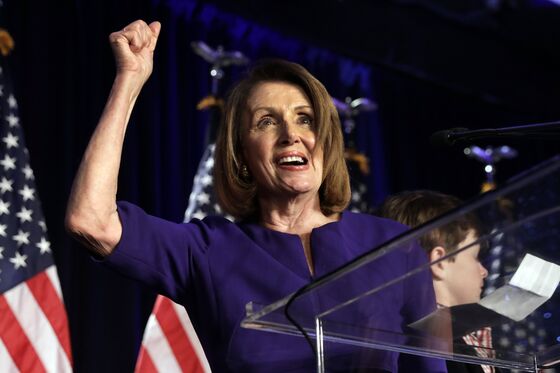 Trump and his staff are also likely to face House investigations and subpoenas on his personal finances and the conduct of his cabinet. And while Democratic leaders have played down talk of impeaching the president, Trump will face sharp resistance if he fires Special Counsel Robert Mueller to end the Russia investigation that the president so often calls a "witch hunt."
In almost every race, Democrats sought to capitalize on a backlash against Trump's efforts to repeal or undermine the Affordable Care Act, especially its prohibition on discriminating against those with pre-existing conditions. A lawsuit seeking to overturn the law's protections -- filed by the Texas attorney general and backed by the Trump administration and GOP leaders -- outraged Democrats across the political spectrum. Republicans said they'd find another way to protect those with medical conditions if the lawsuit succeeds.
The 2017 Republican tax cut, which the party had hoped would be a centerpiece of its campaign, never proved particularly popular. In the final weeks of the campaign, Trump suddenly called for an additional 10 percent middle-class tax cut with few specifics -- and little buy-in on Capitol Hill.
GOP efforts to run on the economy kept getting sidetracked as Trump turned to more visceral attack lines on migrants and the threat of Democratic "mob rule." The campaign's closing weeks also were disrupted by the mail bombs sent by a Trump supporter to many of the president's Democratic opponents and a massacre at a Pittsburgh synagogue. Trump blamed two "maniacs" who were behind the acts for stalling the GOP's momentum.
And then there were Trump's problems with female voters, which seemed to generate trouble for Republicans in purple districts across the country. Polling showed Trump's unpopularity with women fueled a yawning gender gap that threatened to swamp the GOP.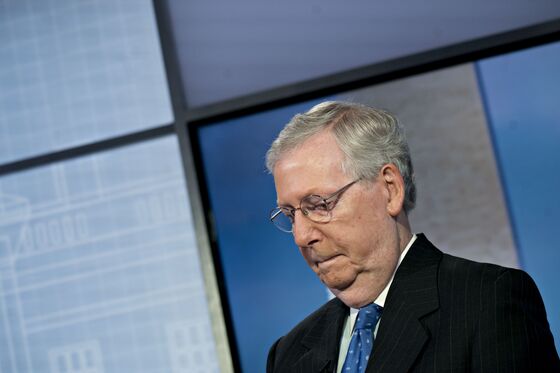 Democrats also seized on remarks by Senate Majority Leader Mitch McConnell of Kentucky blaming the soaring deficit on Medicare, Medicaid and Social Security instead of the GOP's tax cuts.
And Trump's penchant for controversy helped Democrats sharply increase their fundraising. In race after race, Democrats topped Republicans with millions of dollars in internet-fueled funding through portals like ActBlue from people motivated to check the president.
For Trump, the question will become whether he can rally in two years to win re-election as Obama did after he lost the House in 2010, or Bill Clinton after losing the House in 1994.