Turkey Keeps U.S. Consular Worker in Jail With Verdict Delayed
(Bloomberg) -- A Turkish court ruled on Wednesday to keep a U.S. consulate employee in jail on terrorism-related charges and put off the verdict in a high-profile case that the Trump administration is watching closely.
Metin Topuz, a Turkish employee of the American mission in Istanbul, has been jailed for over a year on charges that include attempting to overthrow President Recep Tayyip Erdogan's government. He is also accused of having links to the outlawed network of Fethullah Gulen, the U.S.-based cleric blamed for orchestrating a failed coup attempt in 2016.
On Wednesday, the Istanbul-based court decided to hold the next hearing on June 28. The embassy employee could face up to 35 years in prison if convicted.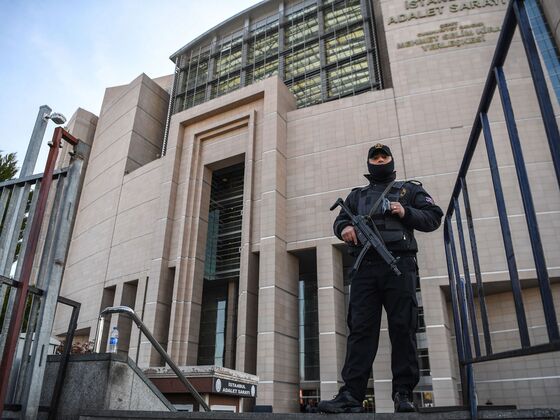 Topuz's arrest in October 2017 prompted Washington to briefly suspend visa services in Turkey. At the time, Topuz testified that he traveled to the U.S. with Turkish police involved in a 2013 corruption probe of Erdogan's government that the president claims was masterminded by Gulen's network.
After the opening hearing in March, the U.S. said it saw "no credible evidence" of Topuz's involvement in any illegal activities and urged Turkey "to resolve his case in a timely, transparent, and fair manner."
Another American, pastor Andrew Brunson, was held in Turkey on similar charges, causing a major diplomatic spat between the countries until Ankara freed him last October.