U.S., China Envoys to Hold First In-Person Meeting in Alaska
(Bloomberg) -- U.S. Secretary of State Antony Blinken and National Security Advisor Jake Sullivan will meet with their Chinese counterparts in Alaska next week, the State Department announced Wednesday.
Blinken and Sullivan's meeting with Yang Jiechi, a member of the ruling Politburo, and Wang Yi, the foreign minister, would represent the highest-level in-person exchange between the two sides since President Joe Biden took office in January. Biden and Chinese President Xi Jinping spoke by phone on Feb. 10.
The Chinese Foreign Ministry later confirmed the meetings would take place on March 18-19. Ministry spokesman Zhao Lijian said in a statement Thursday that Yang and Wang would attend "at the invitation of the U.S. side."
Ties between the U.S. and China sank to their lowest level in decades under former President Donald Trump, with both nations ramping up sanctions and tariffs, expelling journalists and closing consulates.
In testimony before the U.S. House Foreign Affairs Committee on Wednesday, Blinken said China had a unique ability to "undermine the international rules-based system that the United States has devoted so much effort to building."
"We're going to be making very clear to our counterparts in China the deep concerns, objections we have to some of the things they are doing and to see if they will address those concerns," Blinken said.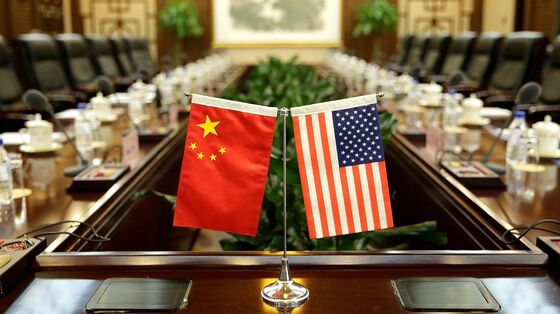 The meeting will take place after Blinken and Defense Secretary Lloyd Austin visit Japan and South Korea next week as part of Biden's efforts to emphasize the importance he puts on alliances around the world.
Since entering office in January, the Biden administration has signaled that it plans a tough stance toward Beijing, affirming the Trump administration's conclusion that genocide was occurring in China's Xinjiang region. Yet officials have also said they want to cooperate on issues such as climate change. In a speech last week, Blinken said the U.S. approach to China will be "competitive when it should be, collaborative when it can be and adversarial when it must be."
Chinese diplomats have expressed their hope for better relations with the U.S. but have so far offered few signs that they are willing to compromise on areas of tension, from China's human rights record in its far Western region of Xinjiang to Beijing's industrial policies and the South China Sea.
Wang, the foreign minister, warned the U.S. to stop "crossing lines and playing with fire" on Taiwan during a press conference in Beijing on Sunday. He also criticized the U.S. for "willfully interfering in other countries' internal affairs in the name of democracy and human rights," while pointing to climate change as an area for potential collaboration.