U.K. Warns EU Against Vaccine Protectionism in Supplies Row
(Bloomberg) -- U.K. Health Secretary Matt Hancock warned the European Union against "protectionism" after the bloc's regulators proposed drugmakers should flag exports of coronavirus vaccines.
The EU's move could disrupt deliveries of Pfizer Inc. and BioNTech SE shots, which are manufactured in Belgium. The AstraZeneca Plc vaccine is manufactured in the U.K. and licensed for production abroad.
The U.K. leads Europe in coronavirus vaccinations, with 6.6 million people -- about 10% of Britain's population -- receiving a first dose as of Sunday. There is growing anger in the EU about delivery delays from AstraZeneca, which is expected to deliver fewer shots to the continent in the first quarter than previously expected.
"I'm glad to say that I'm confident -- having spoken to the chief executives of both Pfizer and AstraZeneca -- confident of the supply of vaccine into the U.K; I'm confident that won't be disrupted" Hancock said in a webinar in London on Tuesday. "But I would urge all international partners in fact to be collaborative and work closely together. And I think protectionism is is not the right approach in the middle of a pandemic."
At the event, organized by research institute Chatham House, Hancock was asked multiple times about the U.K.'s international reputation after the country surged ahead in vaccine roll out. The South African government has complained of "vaccine apartheid" and "chasms of inequity" in the deals signed by pharmaceutical companies with richer nations.
"As the U.K. health secretary it's my duty to protect the U.K. population," he said as he defended the British government's strategy.
London will press for the standardization of research methods across countries so data on diseases can be shared more easily, Hancock said. The U.K., which is currently president of the G7 group of industrialized nations, is also offering a way of assessing Covid mutations overseas, alongside funding help for poorer nations as part of its international effort, he said.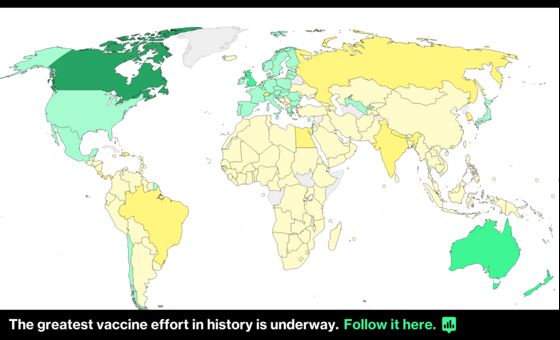 The U.K. aims to offer vaccines to about 15 million people in its top 4 priority groups by Feb. 15. That includes care home residents, the over 70s and frontline health care workers.