U.K. to Start New Help to Buy Program for First-Time Buyers
(Bloomberg) -- In a boost for U.K. homebuilders, Chancellor of the Exchequer Philip Hammond will introduce a new Help to Buy program that will run from 2021 until 2023.
The scheme extends the original program, which has drawn criticism for boosting prices. It will be limited to first-time buyers and regional price caps will be introduced, limiting the value of the home to 1.5 times the price for an average debut home purchaser.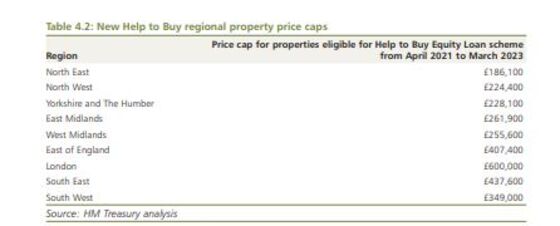 The government gives home buyers an interest-free loan of 20 percent to 40 percent of the purchase price under the program. The announcement was made alongside the publication of an independent, government-commissioned review of the original program. Some had feared the review might result in the policy being scrapped, but it confirmed the policy has boosted house building.
U.K. Review of 'Help-to-Buy' Shows Program Helped Boost Housing
Persimmon Plc, the U.K.'s largest home builder, has gained about 107 percent since the introduction of Help to Buy in April 2013. About 60 percent of the company's home sales are through the Help to Buy program, according to research by analysts at Liberum. The policy, which has already been extended once, was due to expire in 2021.