U.K.'s May Pays Price of Trust to Survive in Tory Brexit War
As they paced the dark, wood-paneled corridors deep in the heart of the British Parliament, Theresa May's government enforcers were getting desperate.
It looked as if the prime minister had finally run out of road. After 10 days in which her Brexit plans had been savaged by critics on all sides, a new rebellion was brewing. There were more than enough pro-European Conservatives threatening to destroy her blueprint for leaving the EU to challenge her authority. May's government whips decided to play hardball.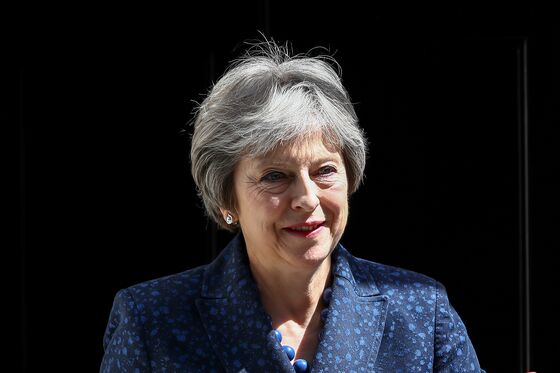 In the end, they won -- by the skin of their teeth -- and May was saved from what would have been a catastrophic defeat. But in the bitter aftermath, as her opponents licked their wounds, it appeared that the premier had paid a heavy price as trust and goodwill bled away from her government.
Wednesday promises more drama with May facing an intense day in Parliament from prime minister's questions at noon to appearing before a panel of lawmakers and then meeting her own backbenchers. As if that wasn't enough, rival Boris Johnson could signal whether he intends to challenge her when he gives a "resignation speech" in the House of Commons -- he stepped down last week as foreign secretary in protest at her Brexit plan.
Based on interviews and comments from lawmakers and advisers on both sides of the U.K. political debate, some of whom spoke on condition of anonymity, this article tells the story of the extreme tensions that are redefining British politics as the U.K. exits the European Union.
It reveals how May worked up a secret plan to abandon her key law, how her officials threatened rebels with an early election, and how she's now battling claims of using underhanded tactics to gain an advantage -- undermining the basic rules of trust that are essential to the functioning of Parliament.
The danger for May is that if this trust between rival parties' whips breaks down, every important vote becomes brutal. "It's very, very bad," said Philip Cowley, professor of politics at Queen Mary, University of London. "This is the sort of thing which, as when it happened in the 1970s, leads to the complete collapse of relations between the parties. Short-term gain, in exchange for long-term pain."
The stakes in Tuesday's crucial votes on the Trade Bill could not have been much higher. With just three months to go before a self-imposed deadline to agree the terms of Brexit, talks have stalled in Brussels because May's team hasn't been able to agree what it wants.
For more than a year, May has made it a central plank of her Brexit plan to take the U.K. out of the EU customs union to strike trade deals with other nations around the world.
But she's facing opposition from pro-EU Tories who want to keep close ties to the bloc. After months of arguments, the debate came to a crunch on Tuesday. Rebel Tories including Stephen Hammond put forward an amendment to May's Trade Bill that would keep open the fall-back option for the U.K. to stay in a customs union with the EU.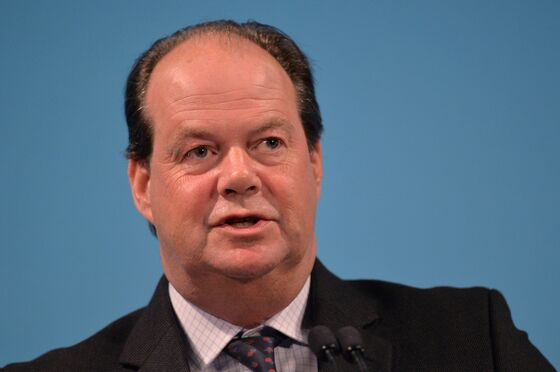 Hammond, a cheerful 56-year-old former minister, had won the backing of 11 other pro-EU Conservatives for his plan. Crucially, the main opposition Labour Party, along with other smaller groups, also lined up against May, who does not have an automatic majority in Parliament. They had more than enough votes -- on paper -- to win.
The government Chief Whip Julian Smith and his team went to work on persuading Hammond's allies to back down. The whips called pro-European Tory rebels into their offices and warned them they would risk collapsing her government if they voted against her orders, according to people familiar with the matter.
Withdrawal, No Confidence
May's officials drew up a radical plan to abandon the entire Trade Bill -- removing a draft government law from Parliament because it had been changed so dramatically that it would actively damage the Brexit negotiations. Trade Secretary Liam Fox was ready to announce the withdrawal of the bill, if the government lost the crucial customs union vote.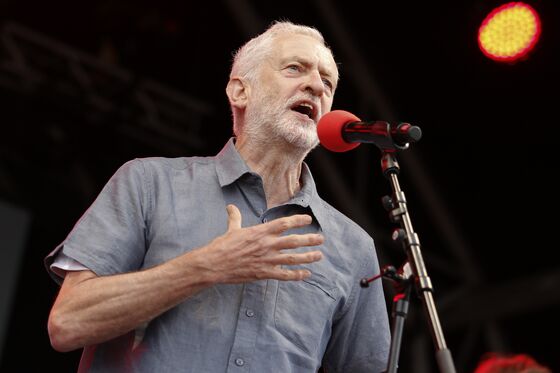 The next step, the whips told rebels, would be to call a vote of no confidence in May's government. This motion would potentially pave the way for a full-scale general election, which could result in the Tories being thrown out and socialist Labour leader Jeremy Corbyn installed as prime minister.
If the customs union amendment won, there would also be a guaranteed backlash from pro-Brexit Tories who would try to topple May as party leader, rebels were warned.
Meantime, government whips and the pro-EU rebels were adding up their numbers. May's critics were confident. They believed they had the support needed to defeat her. Then at 6:28 p.m., the first hard evidence of the scale of the revolt emerged.
May lost by 305 votes to 301 -- only the second defeat she's suffered in the Commons -- on a vote to keep the U.K. inside the EU's regulatory regime for medicines. The pound, already weakening, extended its losses.
The next vote was the key one: on customs union. But this time, she won, by 307 votes to 301. No sooner had the result been announced than some lawmakers began to ask questions. What had changed? Had the government played fair? Or was there a breakdown in the longstanding convention by which members of Parliament are excused if they can't make it to vote for personal reasons?
The arrangement means that politicians who are ill or heavily pregnant are not forced to attend to vote, because the other side agrees to stand down one of their own to even up the numbers. It's a kind of "gentleman's agreement" and it's central to how Parliament works.
Liberal Democrat Jo Swinson is off work on maternity leave. The pro-EU Swinson had been paired with Tory Chairman Brandon Lewis. But instead of staying away, Lewis voted -- with the government, helping May to win. The apparently underhand tactic infuriated members of May's team, including cabinet minister Andrea Leadsom, who has spoken out in favor of helping female lawmakers balance political work and family life.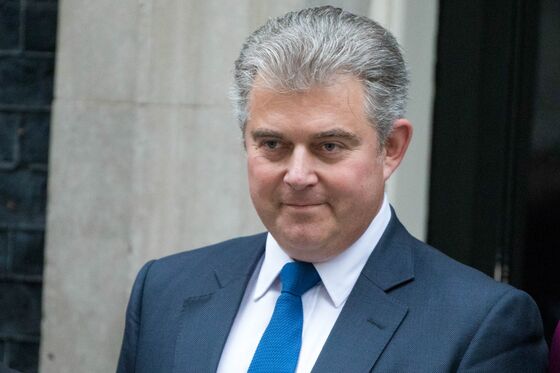 "Who is taking responsibility for failing to honour the pairing agreement," another angry Tory, Sarah Wollaston, asked on Twitter. "More than just an extension of the other heavy handed tactics on display, it disrespects women and why maternity leave matters."
Labour reacted with predictable fury, demanding that Lewis issue an apology. Eventually he did. "I'm sorry Jo," Lewis said on Twitter. "I think it was an honest mistake made by the whips in fast-moving circumstances. I know how important the pair is to everyone, especially new parents, and I apologize."
The chief whip also issued a statement, saying he was very sorry to Swinson for the "mistake."
Whilst the focus was on Tory divisions, there was another reason why May survived. Four pro-Brexit lawmakers in the opposition Labour Party decided not to back the Tory rebels, despite being ordered to. Instead, they voted with May, and kept her Brexit plan on track -- for another day, at least.