U.K.'s Johnson Signals Pandemic Inquiry to Start Within a Year
(Bloomberg) -- Boris Johnson signaled that a public inquiry into his U.K. government's handling of the pandemic will be set up within a year.
It is "essential" to hold a "full, proper public inquiry," Johnson told the House of Commons. "I can certainly say that we will do that within this session." The new session began Tuesday with the traditional speech by Queen Elizabeth II and is expected to run for about a year, though there is no fixed length.
Johnson is riding high after a series of landmark wins in last week's "Super Thursday" local elections, and a vaccine rollout that has already administered doses to more than 50 million people.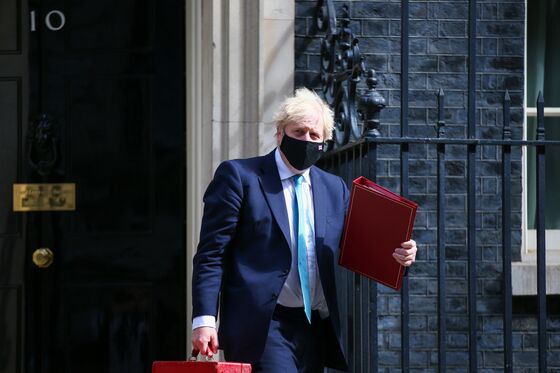 Even so, a public inquiry -- which he has long promised -- carries significant political risk for the prime minister. The U.K. has suffered one of the worst death tolls from coronavirus in the world, with more than 127,000 fatalities recorded. Johnson's government has faced criticism that it waited too long to impose lockdowns, failed to protect care homes in the early stages, and did not ensure sufficient stocks of protective equipment for health workers.
Allegations of cronyism surrounding contracts for healthcare equipment have also surrounded the government since the early days of the pandemic.
Johnson made the inquiry pledge in answer to a question from Liberal Democrat leader Ed Davey, who welcomed the move. "It is absolutely crucial he sees this promise through: it must be a full and independent inquiry," Davey said in an emailed statement.
The Covid-19 Bereaved Families for Justice campaign group said an inquiry must begin this summer and should be put on a statutory basis so witnesses are compelled to give evidence under oath.
"Learning lessons from the pandemic is critical to saving lives now and in the future," co-founder Jo Goodman said.